Wiki home » How to cuff jeans
Folding, rolling up or 'cuffing' jeans has become the default way of wearing jeans for many denimheads.
The cuffs are the rolled or turned up bits of fabric at the end of the legs. You might also see them referred to as 'turn-ups', but we're calling them cuffs from here on.
Visit our buying guides before your next purchase. We guide you to the best raw selvedge jeans, denim jackets, heavy flannels, T-shirts, denim shirts, and more.
Visit our buying guides before your next purchase. We guide you to the best raw selvedge jeans, denim jackets, heavy flannels, T-shirts, denim shirts, and more.
Jeans are stitched at the bottom of the legs to prevent the fabric from fraying. This stitch is called the hem. If your jeans are too long and you want them shorter, you can either have them shortened (called 'hemmed') or you can cuff them.
Cuffing is not only a practical way of making your jeans shorter without having to cut and sew, it also looks great. And it's a fun way to add a personal touch to the otherwise seemingly similar raw denim jeans we wear.
This guide explains the eight most common ways to cuff your jeans.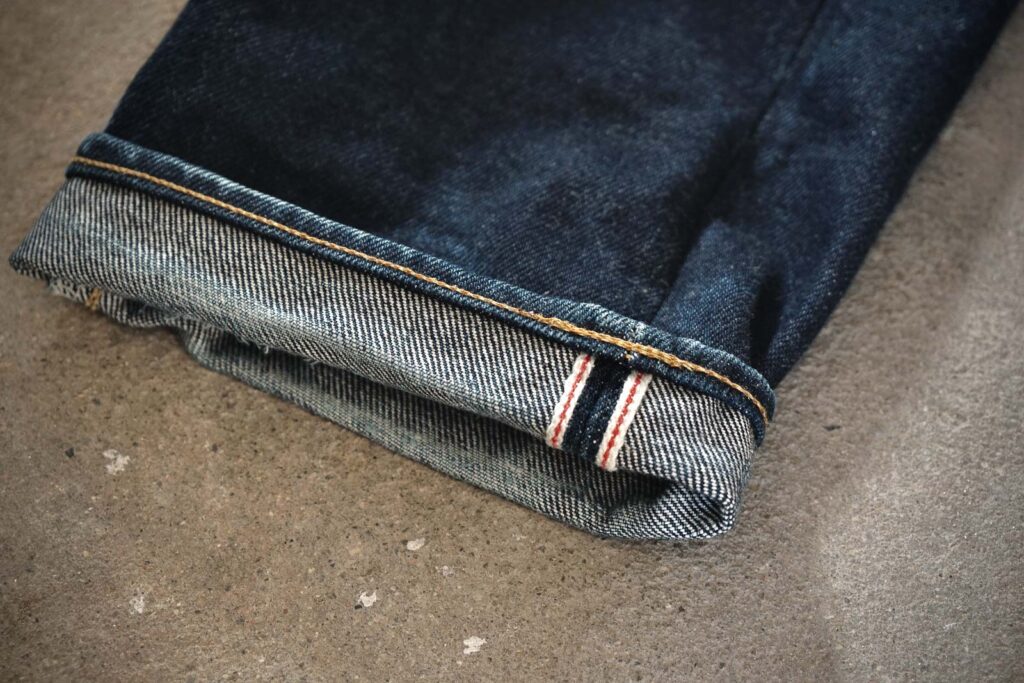 Cuff #1: The Single Cuff
The single cuff is the father of all cuffs. It has a clean look, and it's dead-easy to do.
How-to: About 5 centimetres (2 inches) above the hem, you fold up the leg outwards once. That's it.
The single cuff works best if your jeans are just about the right length. And it looks good for virtually any type of jeans. (Apart from bootcuts or flared jeans, which you shouldn't cuff at all.)
You can make the single cuff clean with an even-sized cuff all the way around. Or you can give it a casual look by purposely making it sloppy. The latter looks great with jeans that are a little on the short side. You can also combine the single cuff with stacking.
Warning: Prevent premature breaks with different cuffs
Wearing your jeans with the same cuffs for a long time increases the risk of premature breaks where the denim is folded. The fabric will get more wear along the creases, which makes it wear out quicker than the rest of the garment. This is especially the case with unwashed, raw denim.
The easy fix to prevent this potential issue is to change up your cuffs every once in a while. Try something else for a change, and your jeans will last a little longer.
Stacking: The cuff alternative
An alternative to cuffing your jeans is to let the fabric 'stack' on top of your footwear. This can create very interesting fades, but it works best with slimmer fits.
---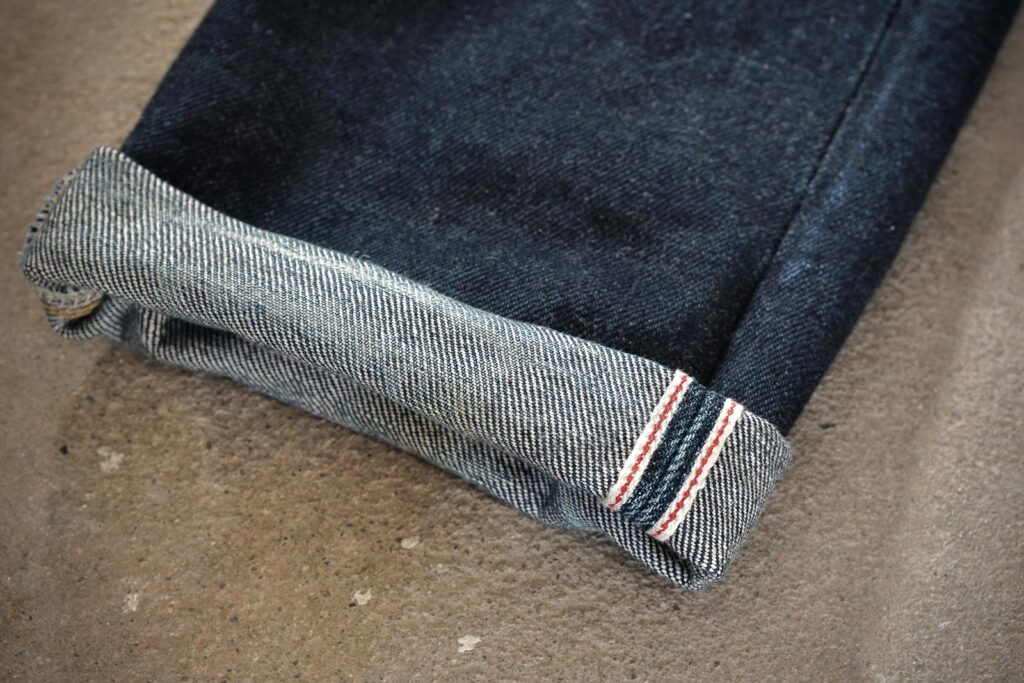 Cuff #2: The Double Cuff
The double cuff is essentially doing a single cuff twice.
How-to: First, you do one single cuff, then you do another. It's ideal when you want to take off some more length of your jeans.
How high should you cuff your jeans?
Cuffing rule #1: The cuff shouldn't sit higher than at the top of your shoes.
Cuffing rule #2: The cuff should correspond with the fit of your jeans. That means loose fit jeans can have bigger cuffs while slim and skinny fit jeans should have more smaller cuffs.
---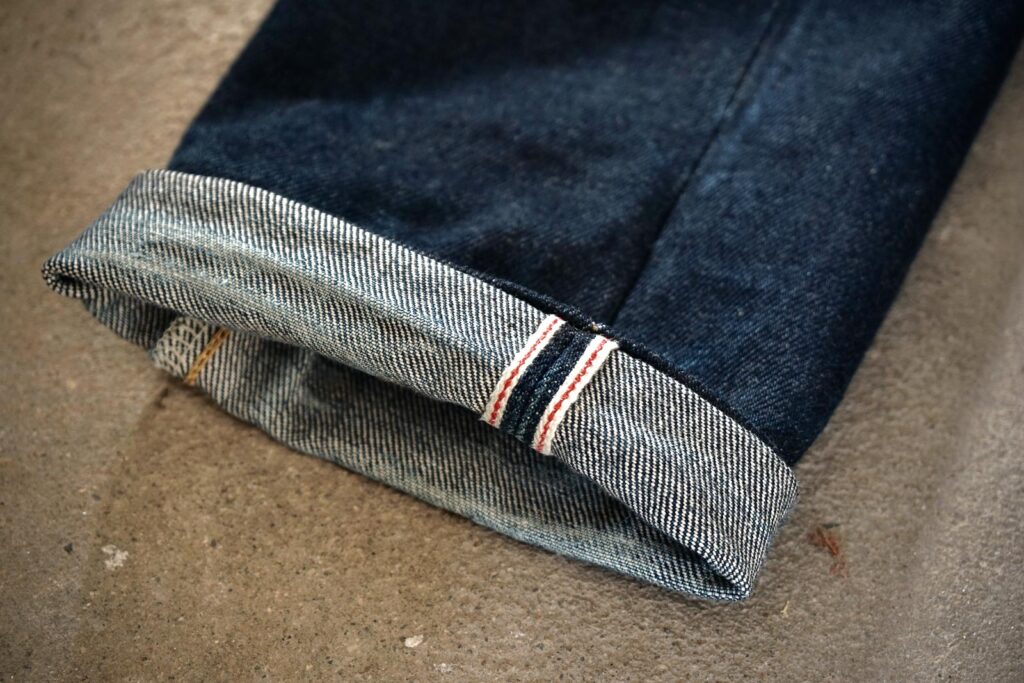 Cuff #3: The 'Skinny' Double Cuff
If your jeans aren't long enough to do a double cuff but you want the look, you can fold down the hem.
How-to: Do a single cuff. Then, fold down the hem only to hide it.
---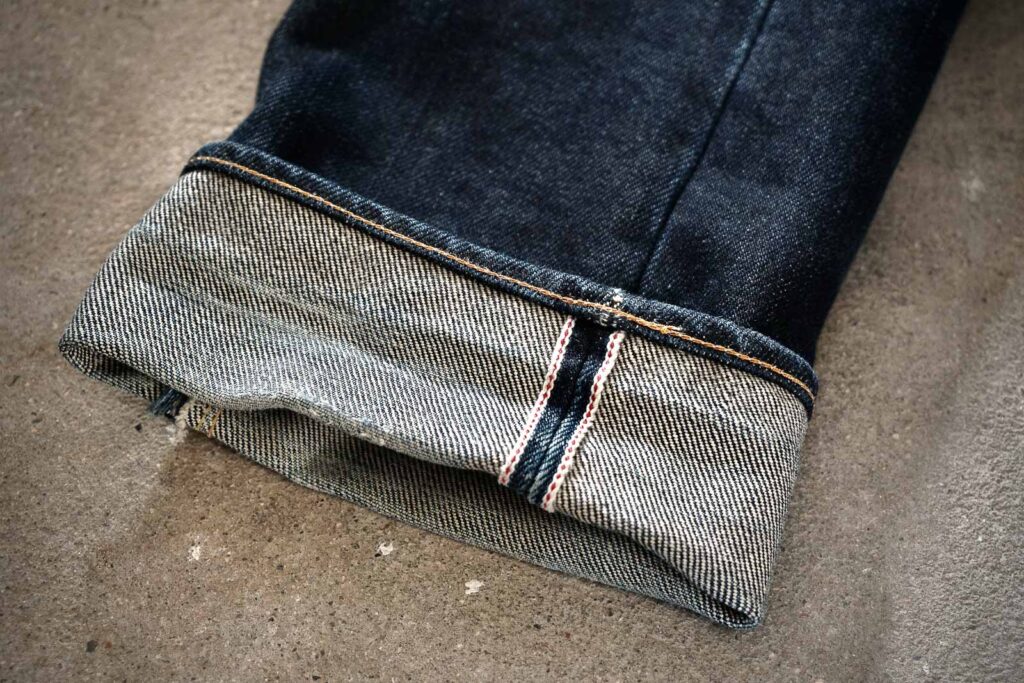 Cuff #4: The Mega Cuff
As the name suggests, the mega cuff is, well, really big.
How-to: Quite simply, it's an oversized version of the single cuff that's more than 10 centimetres (4 inches).
The mega cuff is a hard one to pull off with style; it usually requires a looser fit and some relatively heavy denim that'll stay up. And it's not recommended for shorter guys as it makes your legs look shorter.
The mega cuff is often seen in the rockabilly subculture. It can also look great on girls wearing boyfriend-fit jeans.
---
---
Hand-Picked Must-Haves and Essentials
Sorry to interrupt your reading but we've found these products that we really think you should take a closer look at!
LEATHER JACKET
Support us when you shop: We earn a small commission when you buy from these merchants.
---
---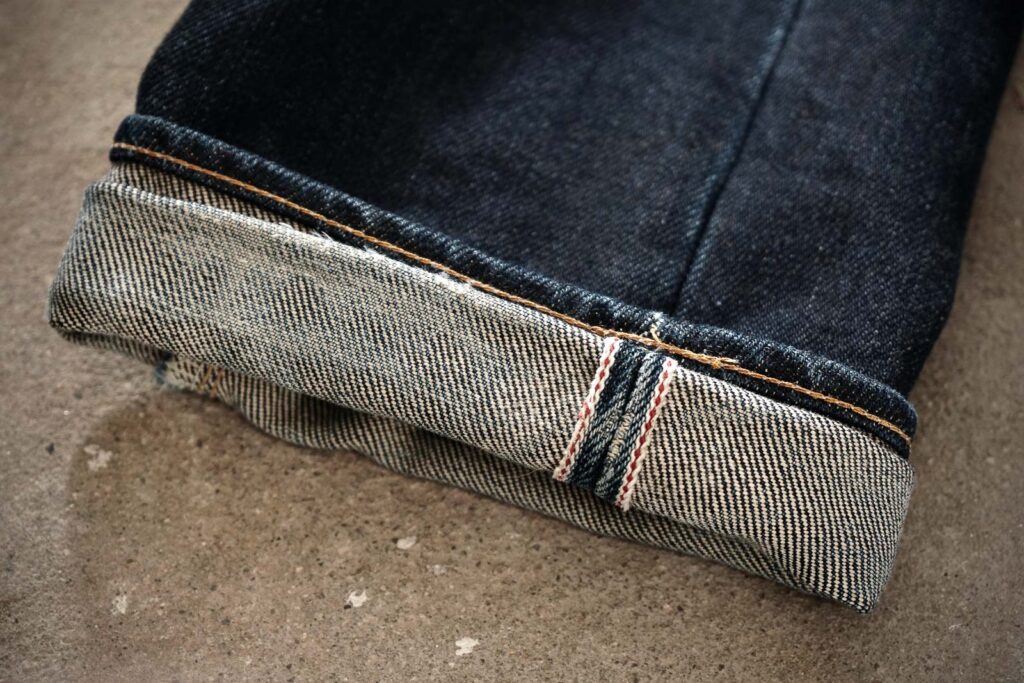 Cuff #5: The Japanese Cuff
The so-called Japanese cuff is a favourite among denimheads. It's perfect when you have plenty of extra length or you want a slightly cropped look.
How-to: First, do a relatively big single cuff. At least 8-10 centimetres (3-4 inches). Then, do a single cuff on top of that.
Ideally, you'd want the top edge of the single cuff to line up just below the stitching of the hem. This cuff is often used to show off the hem stitching, especially when it's the chain-stitched kind.
---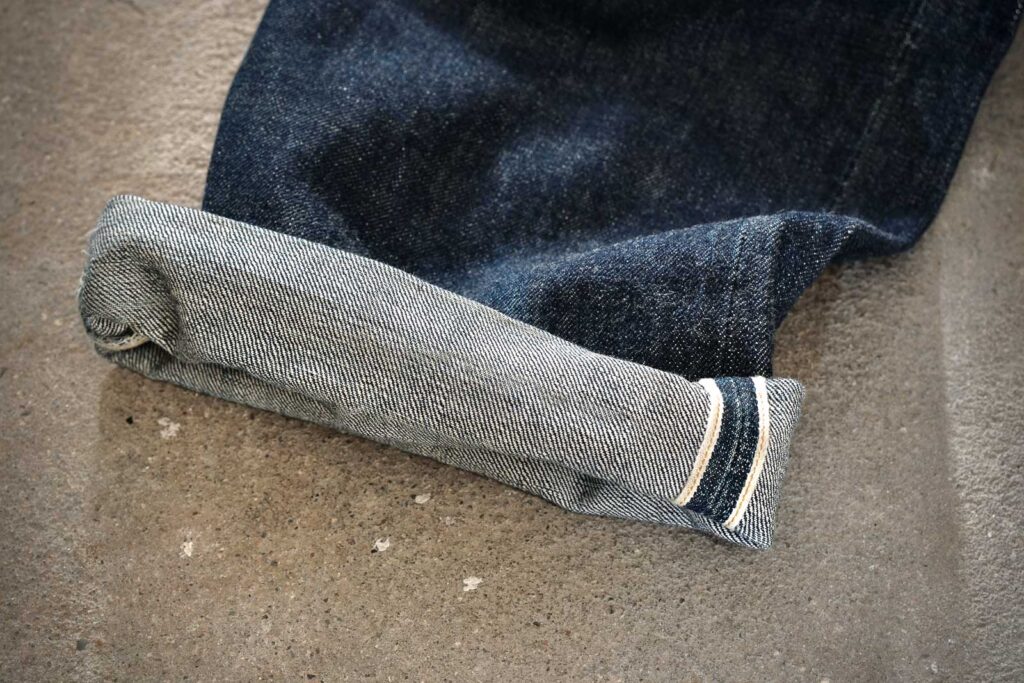 Cuff #6: The Summer Cuff
The summer cuff is ideal for a casual look and when you want to show off your ankles and calves.
How-to: Roll up the jeans twice, three times or even four in an uneven manner.
This is a casual cuff that's meant to look a little messy. Like you just got out of bed. It works best with roomier fits, and it's fine for lightweight denims too.
With this cuff, you're allowed to deviate from the general rule that cuffs shouldn't sit higher than the top of your shoes; you want your ankles exposed.
---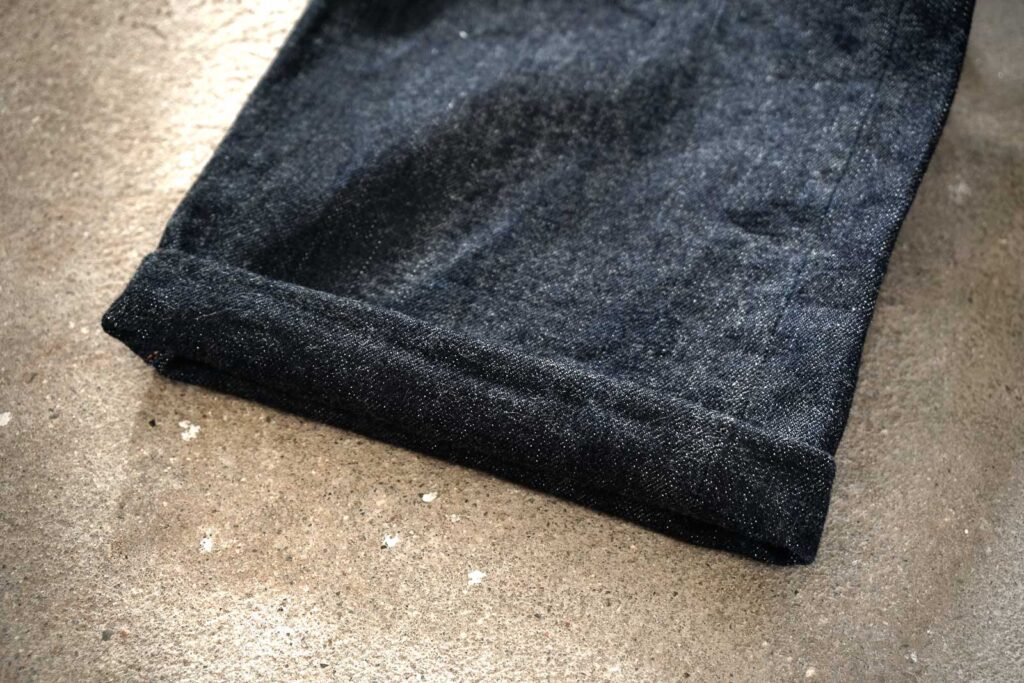 Cuff #7: The Inside-Out Cuff
This is one of the most uncommon cuffs, so it's a chance for you to really stand out.
How-to: Do a relatively big single cuff inwards. Then do a single cuff on top of that outwards.
Unlike all the other ways to cuff, you don't see the inside of the denim with the inside-out cuff. You get a clean and more tailored look, and it works great with slimmer fits and darker denims.
---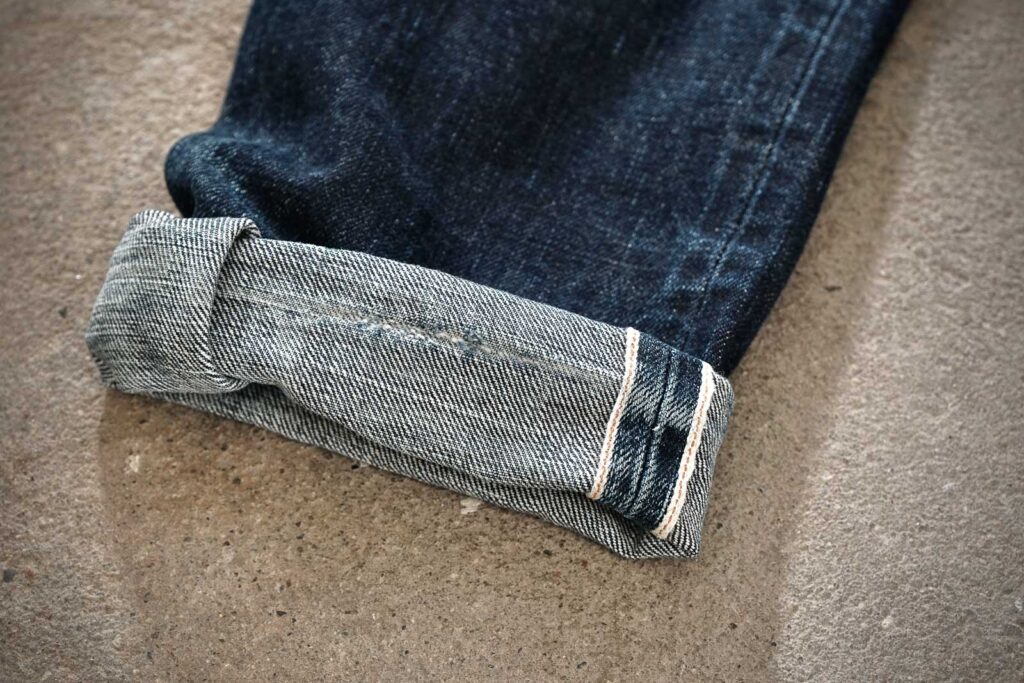 Cuff #8: The pin roll
The pin roll tapers in your jeans and makes them slimmer from the knee down. It helps you show off your shoes.
How-to: First, fold over the inseam of the leg vertically. Then you do a single cuff, around 3-4 centimetres or so (1.5 inches), while you hold the fold in place with your thumb. Then you fold it all once or twice more. Done.
For this type of cuff, you need jeans that have a little extra length. And it works best with slimmer and tapered fits.
Selvedge Masterlist Top Three Jeans
The list of our favourite Japanese selvedge jeans is long, but at the very top of it, you'll find: Iron Heart 634S, Samurai S710XX, and ONI 622ZR.
---
Want to Build a Better Wardrobe?
Denimhunters is a knowledge portal for denim enthusiasts and newcomers. Launched in 2011 as a pioneering denim blog, we're a trustworthy source of denim knowledge and advice.
Our buying guides to well-made menswear help you build a timeless and adaptable wardrobe of carefully crafted items that're made to last. Start your hunt here!
Wiki home » How to cuff jeans