Well-Made Essentials » Raw denim jackets
Buying Guide to Well-Made and Essential Raw Denim Jackets
Levi's introduced its first riveted denim jacket somewhere around 1880, and jeans and denim jackets have been joined at the hip ever since. The well-worn jean jacket is a rugged staple, and no denim collection is complete without at least one or two of them.
If you still haven't taken the plunge into the world of denim jackets, or if you've been pairing your top-shelf raw selvedge jeans with a flimsy denim jacket and are ready for an upgrade, this guide is for you.
Read on to find out why a well-made denim jacket is essential and how to spot the genuine article. Below that, you'll find eight raw denim jackets that will be perfectly at home in any discerning denimhead's rotation.
What we cover in this guide:
Our guides are reader-supported. We earn a small commission when you make a purchase, but it doesn't cost you anything. Prices include local VAT and are subject to change.
---
8 Well-Made and Essential Raw Denim Jackets
Every denim lover needs a well-made denim jacket in their closet, but we're spoiled for choice. We're here to help you narrow down your options, so, when you're ready to make that leap into a well-made denim jacket, you can do so knowing that you've made the right choice.
Here are eight well-made denim jackets that we'd stake our reputation on:
---
You'll see Iron Heart items on quite a few of our essential guides, and, for those who've been around the well-made block a few times, it's no mystery why.
Iron Heart's version of the iconic Levi's Type III jacket might be the best version of the denim jacket anywhere. Our favourite is the 14 oz. Overdyed Indigo version, but you can climb the ladder in weight as high as you like. If you don't pass your Iron Heart Type III down to the next generation, you can always be buried in it.
Available from 14-22 oz.
100% made in Japan
Brown weft (for "dirty" fades)
Internal felled seams
Sanforized and one-washed (no shrinkage)
Other Iron Heart Denim Jackets to consider: IH101J-SR (Iron Heart's take on the iconic Storm Rider); 527J Rider's Jacket; IHJ-507-SB (slubby Type II); and IHJ-105-IND (14 oz. Chore Jacket)
Iron Heart ship from the UK or the US. If they are sold out, or if you are looking for other places to buy Iron Heart, check out: Franklin & Poe (US), Brooklyn (Canada), Corlection (Australia), Brund (Denmark)
---
While the classic Levi's styles (along with iconic contributions from Lee and Wrangler) are the typical inspiration for denim jackets, some brands go in their own direction. California's Rogue Territory is one of these, and their Supply Jacket has all the makings of a future classic.
A sleek and uncomplicated beauty, the Supply Jacket has just enough unique touches to make it stand at arm's length from its similarly designed competitors. A welted pocket that will become more prominent as the jacket fades and the bold western-style cuff—details that have attracted legions of connoisseurs to this coat.
15.25 oz. Japanese Denim
Made in the USA
Welted denim-lined chest pocket
Hand-warming patch pockets
Nickel crossed feather buttons
Concealed interior pocket
Waist-adjusting tabs
Fits slim
Other RGT models to consider: With its prominent appearance in a James Bond film, the RGT Waxed Tan Ridgeline has become the brand's most iconic product.
Stag Provisions ships from the US. If they are sold out, or if you are looking for other places to buy the brand, check Redcast Heritage (Spain) and Rivet & Hide (UK).
---
A favourite name among diehard denim enthusiasts, California-based Mister Freedom is the brainchild of French-born Christophe Loiron, who recalls America's halcyon age with his designs. He believes that denim should only be placed in the hands of consumers in its raw state, and his customers are with him all the way.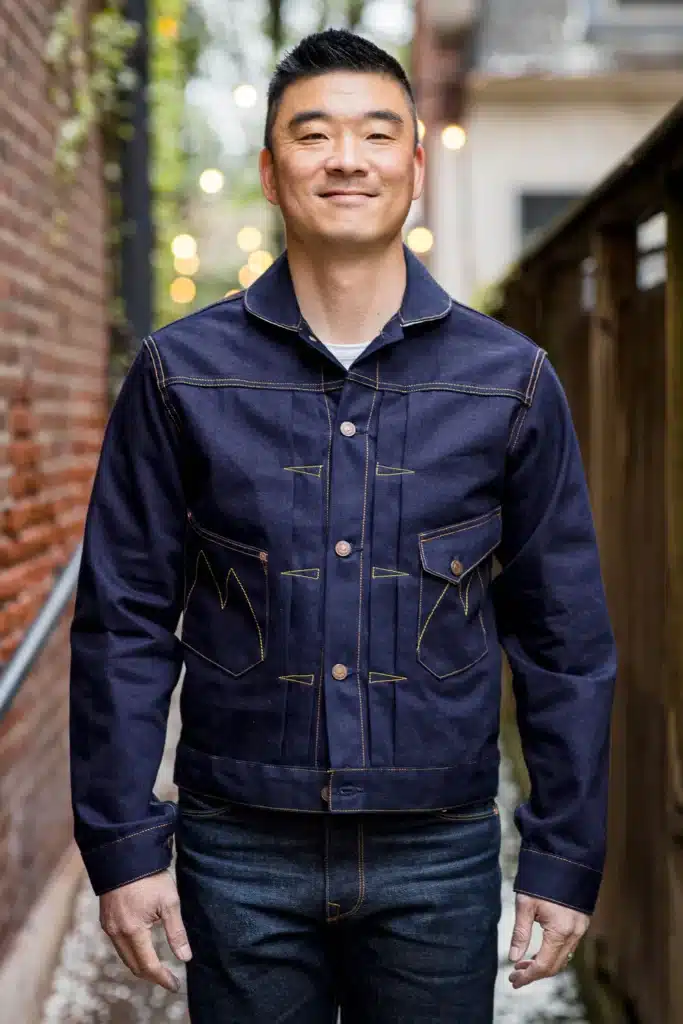 The Ranch Blouse quickly became an iconic item for denim enthusiasts looking for something that cuts a distinct path through the denim landscape. The trademark 'M' stitches will mark you as a denim enthusiast with a keen eye for difference.
12.4 oz. Japanese denim
Made in the USA
Double indigo (indigo on both sides)
Unsanforized (will shrink to tag size)
Vintage boxy cut
Pleated front and buckle back
Brass cast branded tack buttons
Cloth label and leather patch
Other Mister Freedom jackets to consider: The Ranch Blouse is also available in a Twin Denim version, which uses two slightly contrasting denims.
Franklin & Poe ship from the US. If they are sold out, or you're looking for other places to buy Mister Freedom, try: Mister Freedom (US), Clutch Café (UK), Standard & Strange (US), Blue Works (Australia), Maritime Antiques (Denmark), and Stuff (Germany)
---
Down to the smallest details, Real McCoy's painstakingly recreates iconic workwear pieces. This goes far beyond recreating the look of vintage denim.
With painstaking research and development, with the aid of vintage looms, they've come as close as anybody can come to producing a Type II denim jacket that is in every way identical to the ones that Levi's produced between 1953 and 1962.
If you can't afford the genuine article (and few can), the Real McCoy's version is as close as you can get.
14.5 oz. selvedge denim
Made in Japan
Denim produced on vintage looms
Iron buttons
Cotton thread
Copper rivets
Horsehide leather patch
Unsanforized (will shrink to tag size in the wash)
If you're looking to go back even further in time, Real McCoy's also makes one of the finest versions of the Type I on the market.
Standard & Strange ship from the UK. If they are sold out, or if you're looking for other places to buy Real McCoy's, visit these retailers: Lost & Found (Canada), The Real McCoy's international (UK), directly from Real McCoy's (Japan), Clutch Café (UK)
---
The iconic stitching on one of the Levi's-based classics or the Storm Rider isn't everybody's cup of tea. For those who long for clean lines and an almost unbroken denim surface, Freenote Cloth's RJ2 Shearling jacket might be just the ticket.
Complete with a shearling lining and collar, it's an understated Made-in-the-US classic perfect for northerners (or southerners who want to sweat off a kilo or two).
The combination of 20 oz. denim and the ultra-warm lining make this one of the heaviest contenders on this list—sure to outlast whatever you can throw at it.
20 oz. Japanese selvedge denim
Constructed in the US

Real

shearling lining and collar
Custom metal trims
SB Tanning leather patch
Action back with elastic bands in the gussets
Extra heavy Universal Zipper
The RJ-2 is also available in Black, and Freenote has a 16 oz. Classic Denim Jacket that would be perfectly at home on this list.
Freenote Cloth ship from the USA. If they are sold out, or if you're looking for other places to buy the brand, start with these: Franklin & Poe (US), American Classics London (UK), Stuff (Germany), Populess (Canada)
---
This classic in the making is a stand-out piece from Ginew's line of eye-catching Native-Americana. As the only Native American-owned denim line out there, the brand can stand tall on its principles—all of which are on full display with their Thunderbird Coat.
The difference is in the hidden details. Underneath the corduroy collar is striking copper embroidery, and, at the left cuff, there's a hidden chain stitched thunderbird that will reveal itself as the jacket fades.
12 oz. Kurabo Japanese selvedge
Corduroy collar
Under-collar embroidery
Thunderbird chain stitch at left cuff
Custom hardware
Boxy western fit
Constructed in the US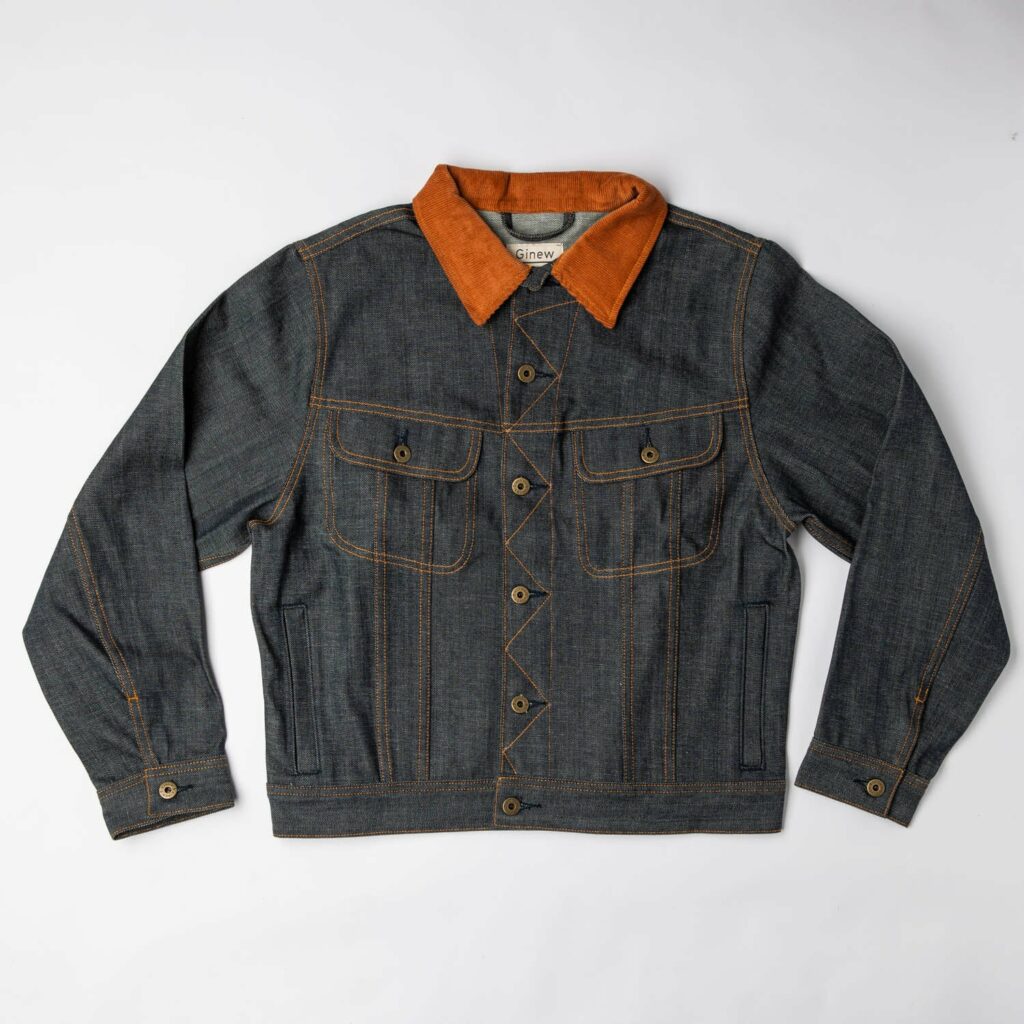 As part of their Facing East collection, Ginew also offers a denim Heritage Coat with a 32 oz. Pendleton blanket lining woven specifically for the brand. Their waxed Rider Coat, lined with the same heavy Pendleton wool, is in a category of its own.
Ginew ship from the US. from Other places to buy Ginew: Göteborg Manufaktur (Sweden)
---
The key point of difference between denim jackets has always been pocket placement. It's hard to mistake Tellason's Coverall Jacket for any of the other pieces out there because of the pockets.
There are, count 'em, five pockets on the front of the jacket, plus an extra one on the inside. As with most of Tellason's productions, the combination of American craftsmanship and Japanese denim has produced a timeless winner. The fades that emerge along the diagonal chest pocket make this piece worthy of years of wear.
16.5 oz. proprietary Kaihara selvedge denim
Sanforized (expect no shrinkage)
Rivet-reinforced newspaper pocket
Selvedge ID around the inside of the collar
Free pencil!
Constructed in San Francisco, California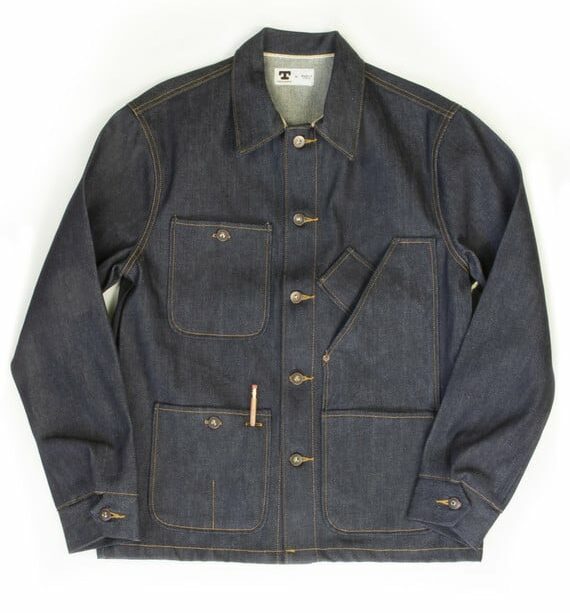 Like their Coverall Jacket, Tellason also has a stellar Type III Jean Jacket that is available in a number of different weights and colours.
Tellason ship from the US. Other places to buy: Brund (Denmark), Son of a Stag (UK), B74 (Germany), Maplestore (AUS)
---
Tipping the scales at 20 oz., Oni's Secret Denim can go toe to toe with the heavyweights, but no heavy denim is its equal in terms of colour, texture, and comfort. The loose weave and extra-thick yarns mean that this denim softens and fades like nothing else.
While most denim collectors have a pair of Secret Denim jeans in their collection, the jackets only appear rarely. If you're looking for raw denim that stops people in their tracks, look no further.
20 oz. slubby and hairy selvedge
Made in Japan
Beige weft
Copper buttons
Deerskin patch
Concealed hand-warmer pockets
Two inner pockets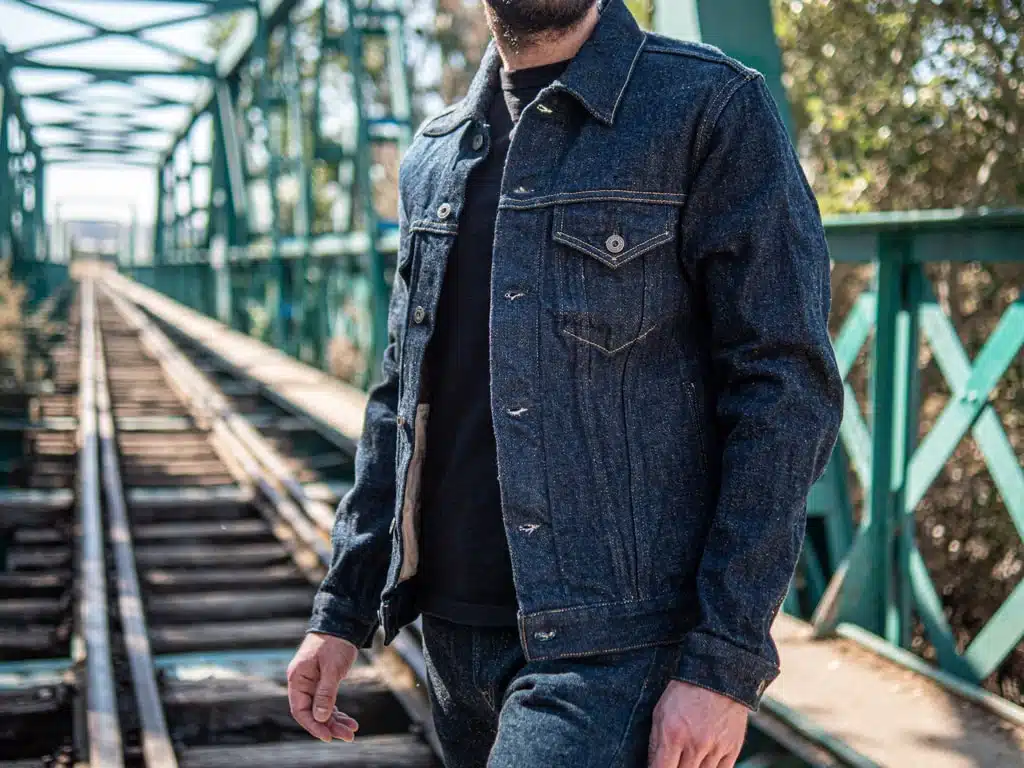 Oni also makes a Secret Denim Coverall Jacket. If you want a lighter fabric, they have a wide range of Coverall Jackets in much lighter weights.
Oni's jackets sell out quickly, so you may need to do a little hunting to find the one you're looking for. If Redcast Heritage (Spain) is sold out, try Blue in Green (USA), Hinoya (Japan), Son of a Stag (UK), or DC4 (Germany).
---
Why a Well-Made Raw Denim Jacket Is Essential
A well-made denim jacket isn't essential simply because we say it is. It's not even essential because everybody has one. Raw denim jackets (especially well-made ones) are essential because they are both timeless and adaptable.
A Raw Denim Jacket Is Timeless
Whether it is a Type II or III, a Storm Rider or a modern take on one of the classic forms, the denim jacket is the centrepiece in countless iconic and timeless workwear looks. The well-worn jean jacket is so iconic, so effortlessly cool, that everybody wants a piece of it. Nearly every brand that dabbles in denim has produced some version of the denim jacket, but most of them fall significantly short of the mark.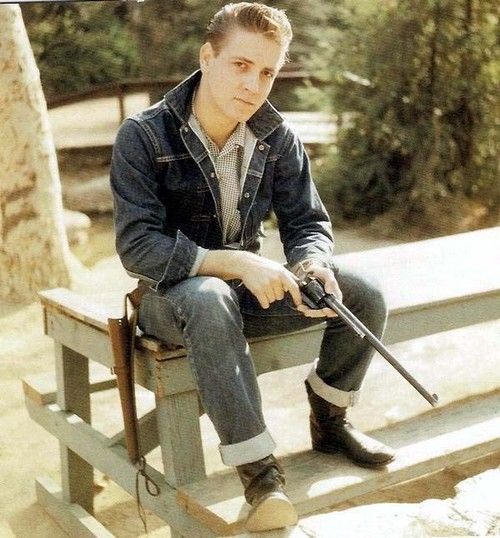 Sure, you can get into a mass-produced denim jacket for about the same price you'd pay for a large pizza, but this is missing the point. Denimheads know these flimsy and faded knockoffs can't hold a candle to the genuine, well-made article.
We may have to cough up a bundle to get into a well-made one, but we know that we're paying for a timeless, iconic piece that will get more and more beautiful with each passing year. It's as safe a bet as you can make. As an essential menswear piece, the denim jacket isn't going anywhere.
A Raw Denim Jacket Is Adaptable
In terms of adaptability, the denim jacket once again trails just behind jeans. It lends itself exceptionally well to layered looks. Usually, it's the cherry on top, the pièce de résistance, the exclamation point on a carefully considered workwear outfit.
It might not go with everything—it's can be jarring when paired with dress slacks or crisp dress shirts—but there's virtually nothing in the workwear category that won't pair effortlessly with a well-made denim jacket.
---
How To Identify a Well-Made Raw Denim Jacket
From across the street, a well-made raw denim jacket might not stand out from its mass-market counterparts. Get up close and personal with one, though, and the details start to leap out at you. Want to know how to tell the difference between the pretenders and the genuine articles? Here's what to look for.
What It's Made Of
Like jeans, a well-made denim jacket only deserves the name when the care that has gone into making the garment extends all the way back to the fibres of which it's made. You might not be able to tell whether you're dealing with long-staple cotton at first glance, but you should be able to tell that the denim has character.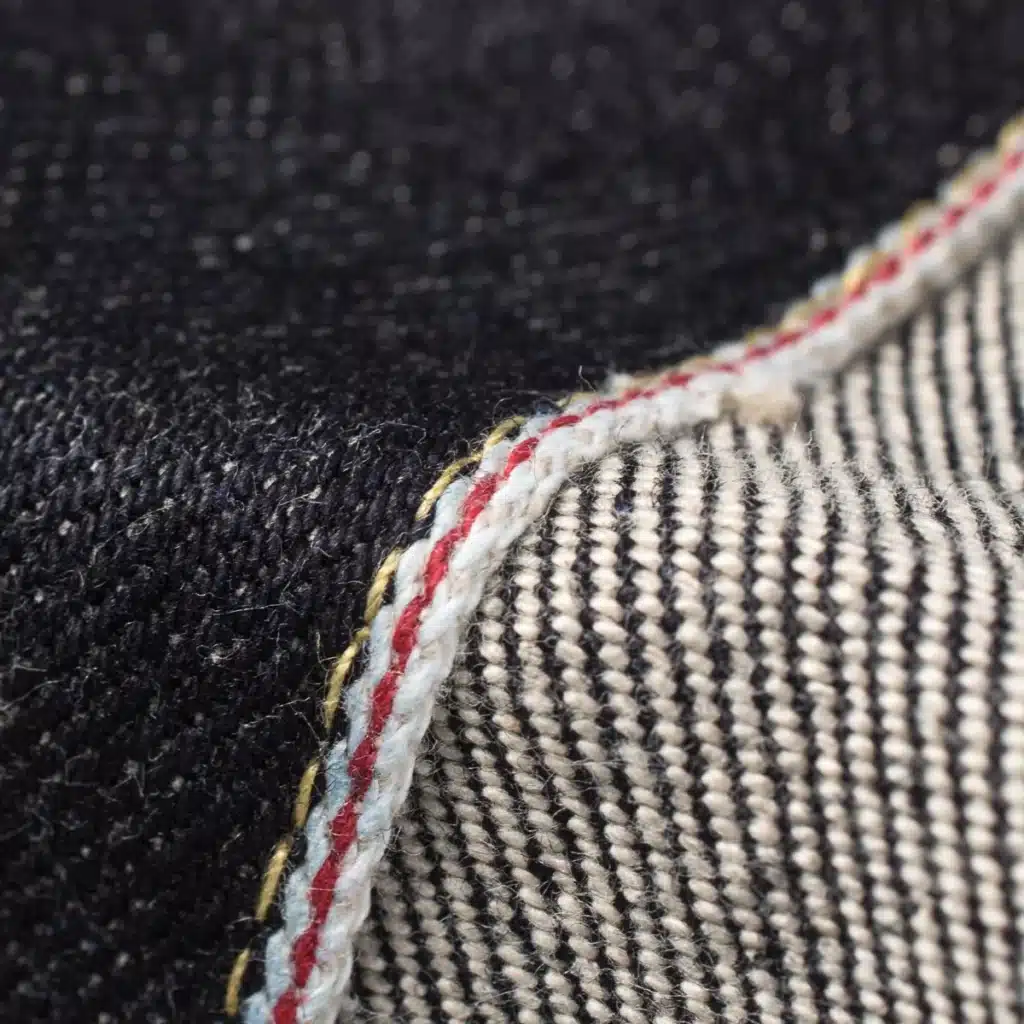 What do we mean by character? First, there should be some substance. Weight doesn't necessarily translate to quality, but most makers in this space tip the scales in the direction of heavier denim. All of the jackets we've included on the list below have some heft to them. They don't have to be superheavyweights to be well made, but there should be some there there, if you know what I mean.
There should also be some depth in the denim. Cheap denim is uniformly blue. The dye has penetrated to the core of the thin yarn. Look closely at a well-made denim garment and you'll see a delicate balance between dyed warp and (usually) un-dyed weft fibres. This irregularity is the mark of character, and this character rushes to the surface as the jacket fades.
What to look for in a well-made raw denim jacket:
Selvedge
Character (slightly uneven texture)
Weight (12 oz.+)
Rigid (if it's not lined, it should not be comfortable off the rack)
Leather patch
How It's Made
Take a close look at the stitching at the stress points like the shoulders. If you tug on the sleeves, does the stitching give at all? Are all the stitches clean and tight? Is the hardware thin and flimsy, or does it feel sturdy? Do buttons feel loose (as though you could pull them out of the denim with one good tug), or does the jacket feel indestructible?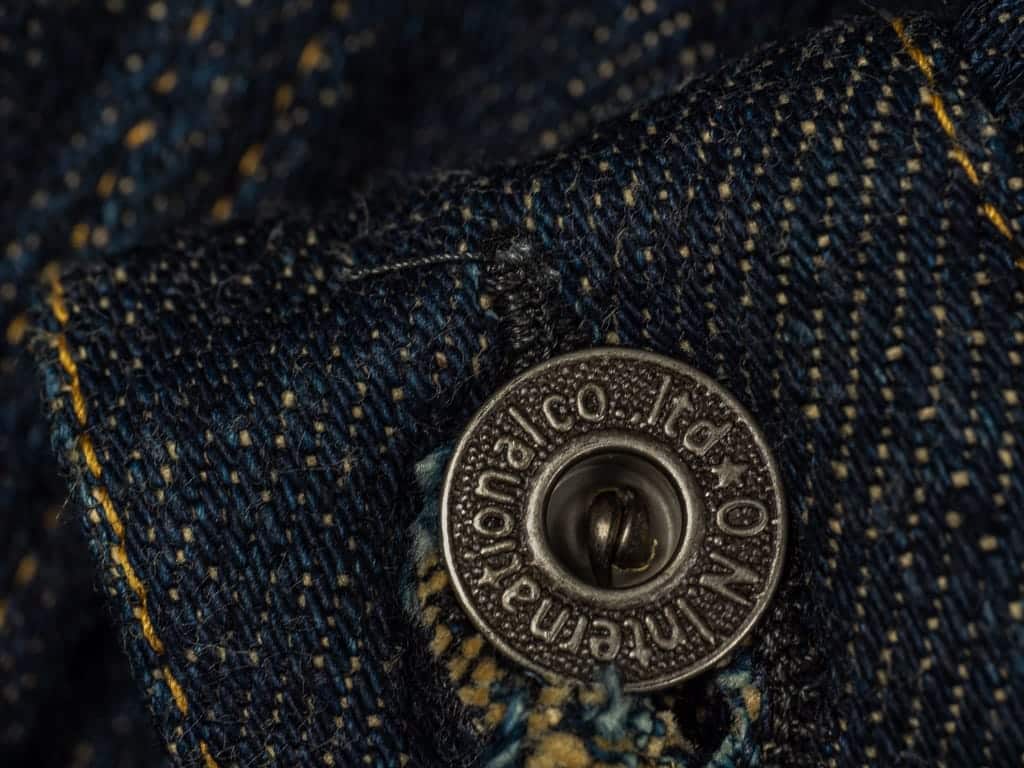 Most importantly, does the garment feel like a masterpiece of both design and construction? Are the stitches just there to hold the denim together, or can you see the artisan's eye at work in every stitch? Has every detail of the jacket been designed, or has it simply been made?
Finally, how is the fit? A well-made denim jacket (in the right size) should sit on your belt line, or perhaps just below it. The point at which the sleeves and the body of the jacket meet should sit comfortably at the top of your shoulders.
If the denim is unsanforized, this fit will change dramatically when you introduce it to water, and it will keep changing with its second and maybe even its third wash. If the denim is unsanforized, the jacket should feel roomy off the rack. Even if it's an unmissable bargain, an ill-fitting jacket (especially one that's too tight), won't ever become a centrepiece in your wardrobe.
Raw jacket construction details to look for:
Tight and firm at the stress points (shoulders)
Heavy-duty hardware
Stitching that feels intentional
Perfect fit
Why It's Made
A well-made raw denim jacket is made to fade. It's made to be a lasting piece that can stand up to as much abuse as you can throw at it. It's not meant to be babied. It's meant to be thrown into the world and, no matter how the world spins and turns, to come out the other side looking even better than the day you bought it.
This intention can be felt in the weight and the construction, but also in how the brand presents itself. Brands that specialise in sophisticated urban looks rarely set about making a jacket with this kind of intention. Workwear brands build their reputation on their ability to align the intention with which they make their garments and the reasons that their customers buy and wear them.
The brands that lead in this space put fades first. Every part of the design process considers how the garment will become more beautiful over time, and this is exactly what a well-made raw denim jacket will do.
---
Got the Jacket? Get the Jeans and Flannel!
No denim jacket is complete without a pair of well-made jeans. Check our Selvedge Masterlist for our recommendations. If you've already got the jeans, check out our list of heavy-duty flannels to complete the look.