The History of a Lasting Military Style Icon and 3 N1 Jackets You Can Buy
There are a number of garments that have stood the test of time. From sportswear to military uniforms, formal tailoring, and everything in between. These are the garments we recognise as classic, timeless cornerstones of the modern wardrobe.
As part of this series at Denimhunters, I'm going to delve into our footlocker to focus on the key military garments that had a sizable impact on menswear. I will profile the heavy hitters from the battlefields of the twentieth century in order to highlight their design, functionality and contemporary interpretations.
Attention retailers: Denimheads care about quality and service. When they find it, they won't want to go anywhere else. We can help you improve your customer loyalty. Schedule your consultation here.
Whilst I could have chosen any number of garments for this first instalment, with autumn approaching Thomas and I felt it fitting to start with the US Navy's N1 deck jacket.
As well as looking at the design and history of the jacket, we'll also be looking at there examples that are currently on the market.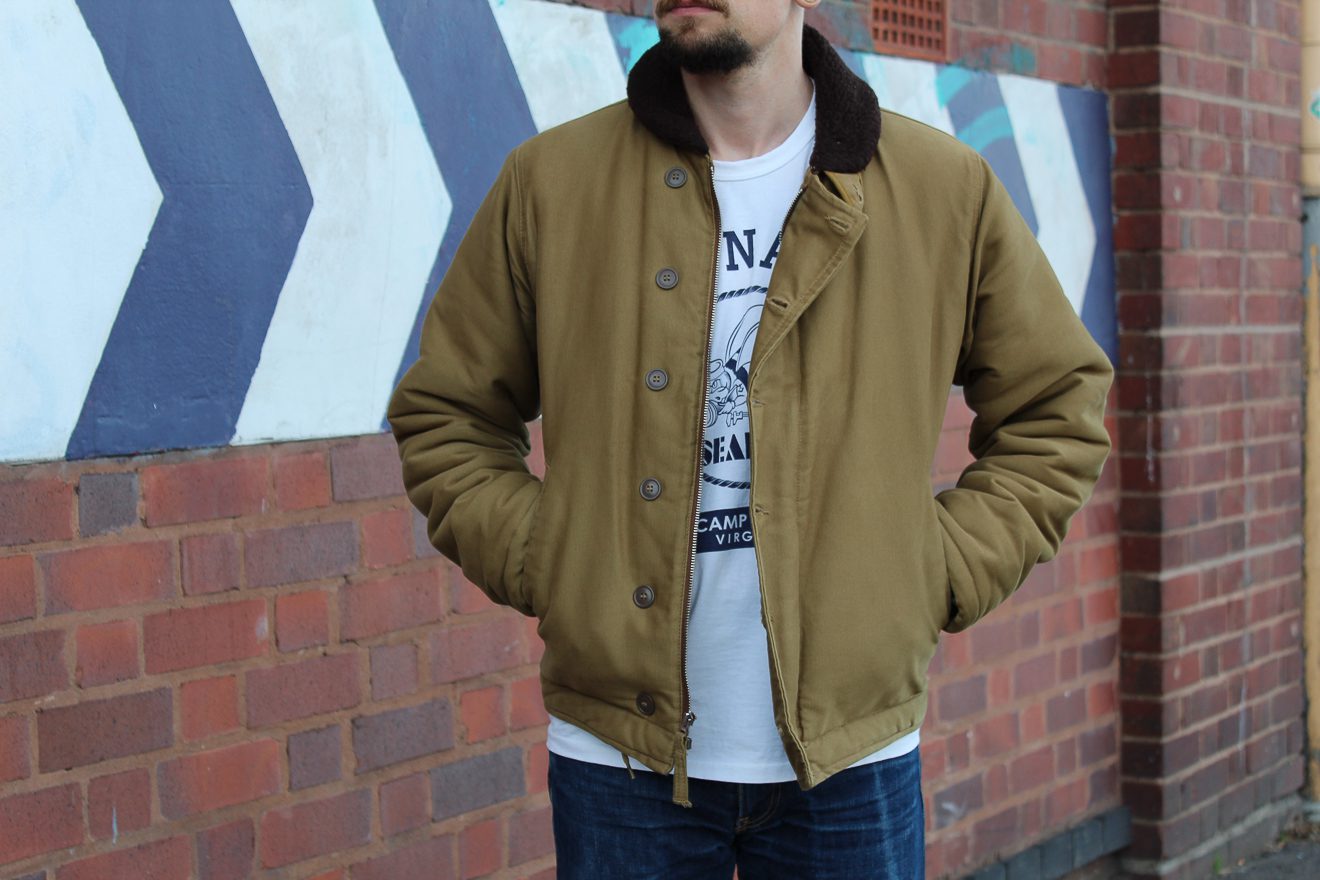 Sailing the Seven Seas
At the beginning of the Second World War, the United States Navy was not the giant fighting force it is today. It was rising out of the 1930s; an era of economic downturn and depression.
Many sailors were outfitted in uniforms left over from the First World War. The Navy had not seen significant development in its uniforms for many years, and the peacoat, denim dungarees and khaki chinos were often the order of the day.
With WWII being a truly global conflict, the US Navy developed three separate clothing systems for varying environments: cold weather, wet weather and tropical weather.
From photographic evidence and study of history, it's clear that the cold weather uniform, commonly now referred to as the N1, was the most popular used by US sailors during WWII.
The deck jacket often stands on its own merits, but it was accompanied by a bib and brace overalls and a soft "helmet" with a peaked front.
Designed for harsh weather conditions, the uniform was used from Dutch Harbor to the beaches of Normandy and the frigid Atlantic Ocean. Protecting sailors from biting wind and freezing temperatures, it saved many a sailor from the harsh natural environment.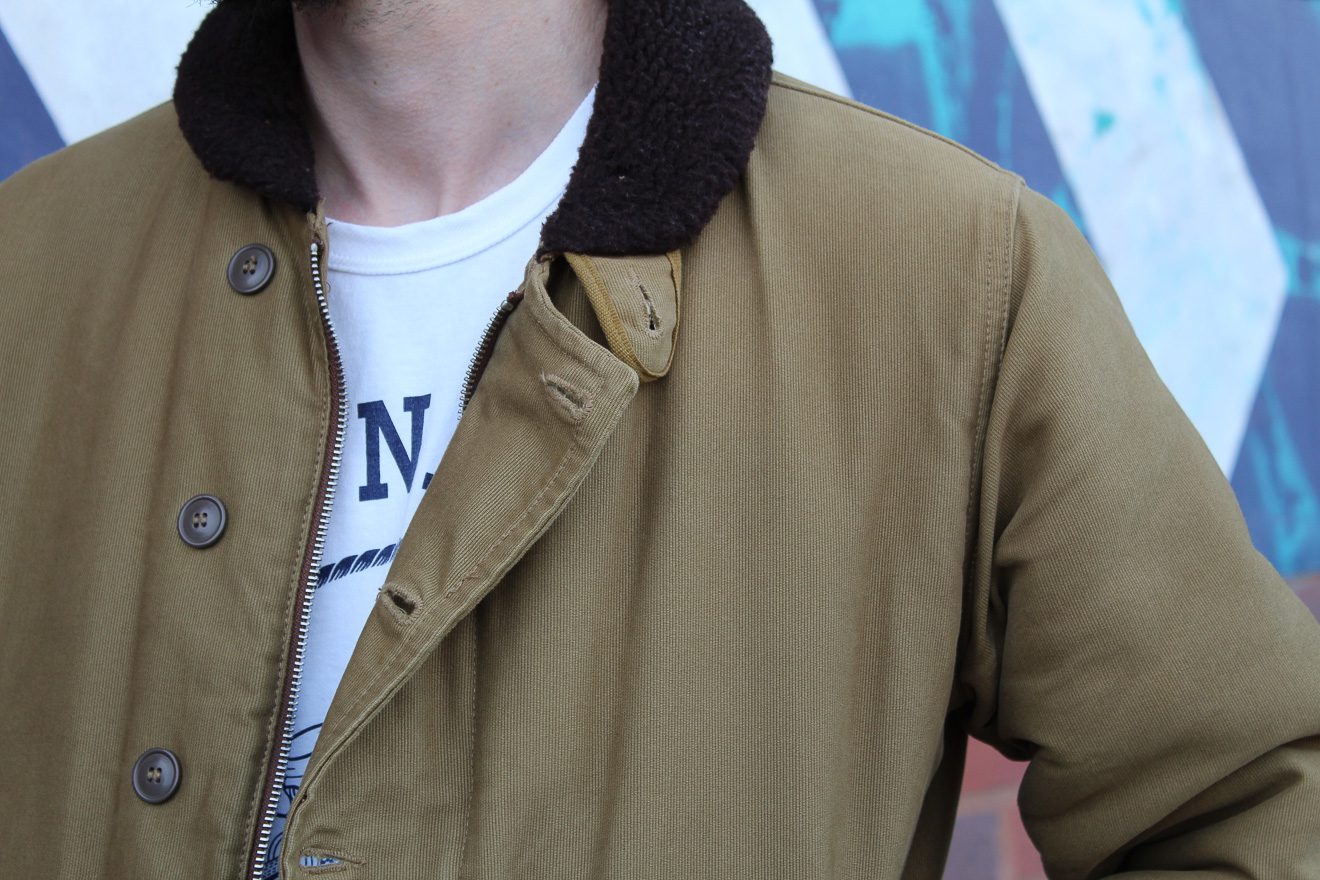 Design and Development
The N1 deck jacket was developed in late 1943, built on the experience and lessons learned of the early war years. Made from a hard-wearing corded cotton 'jungle cloth' outer-shell and a warm alpaca lining.
Light olive drab or khaki in colour, the jacket changed little during the war years, a testament to its design. An earlier variant in navy blue also existed (and is highly sought after within the collecting community), but was quickly superseded in order to offer better camouflage and concealment.
The jacket featured a drawstring skirt, storm cuffs and a hidden chinstrap collar. It was hip-length and the warmth of the alpaca collar gave the jacket its iconic profile.
Adorned with 'U.S.N.' on the left chest and often with a ships designation or the owner's name on the reverse.
Some examples are also seen with artistic renditions of a ship's 'station stops' or fleet insignia.
The Jacket for On and Off Duty
The N1 saw use in all theatres of the war, including the European, the Mediterranean and the Pacific. Navy engineer brigades, landing parties and shore patrols all wore the jacket. It was a garment that was equally at home on land as it was on deck.
Being such a stylish and versatile jacket, I'm sure even a couple of Marines and Army GIs 'borrowed' some N1s from Naval supply depots.
As the United States moved into the post-war years, a never before seen amount of military 'surplus' became available on the civilian market. Many veterans also kept their beloved uniforms from their time in service and these garments soon became a part of the post-war wardrobe.
Of course, the N1 remained at the heart of the action. From early hot rod races at El Mirage and Bonneville to the Hollywood stars Paul Newman and James Dean. By the 1950s, the N1 was already becoming a cult classic.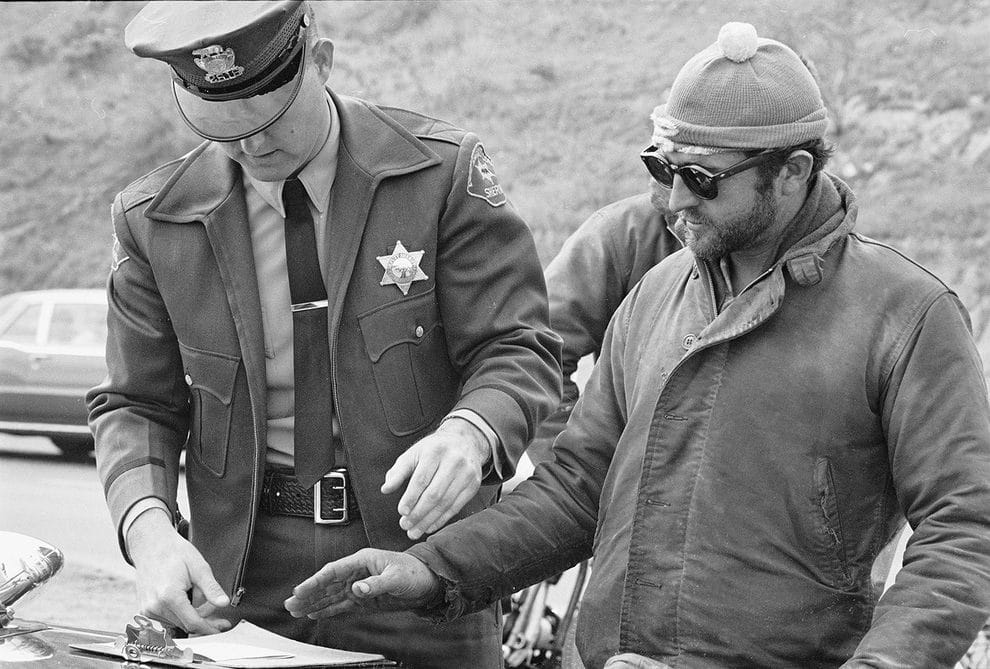 The jacket even graced the shoulders of Hell's Angels members, presumably since the jacket would have been perfect for flying down the highways of the Pacific Coasts and streets of San Bernardino.
The jacket remained in service until the 1960s when it was superseded by the A2 deck jacket (not to be confused with the A2 flying jacket). A testament to its original design and functionality. The main difference with post-war variants was the darker green colour and it was these garments which were officially designated the 'N1' on the neck specification label (wartime versions only noted size, contract number and 'Navy Department').
A Modern Classic
With the current fashion and style fixation on heritage, the N1 has never been so popular. You'll likely have seen a modern day interpretation or reproduction of the N1.
Many vintage aficionados will also wear original examples of the N1, which are now becoming increasingly difficult to find in good condition and wearable sizes. But don't worry, I've got you covered with a run-down of some of my favourite N1s currently on the market.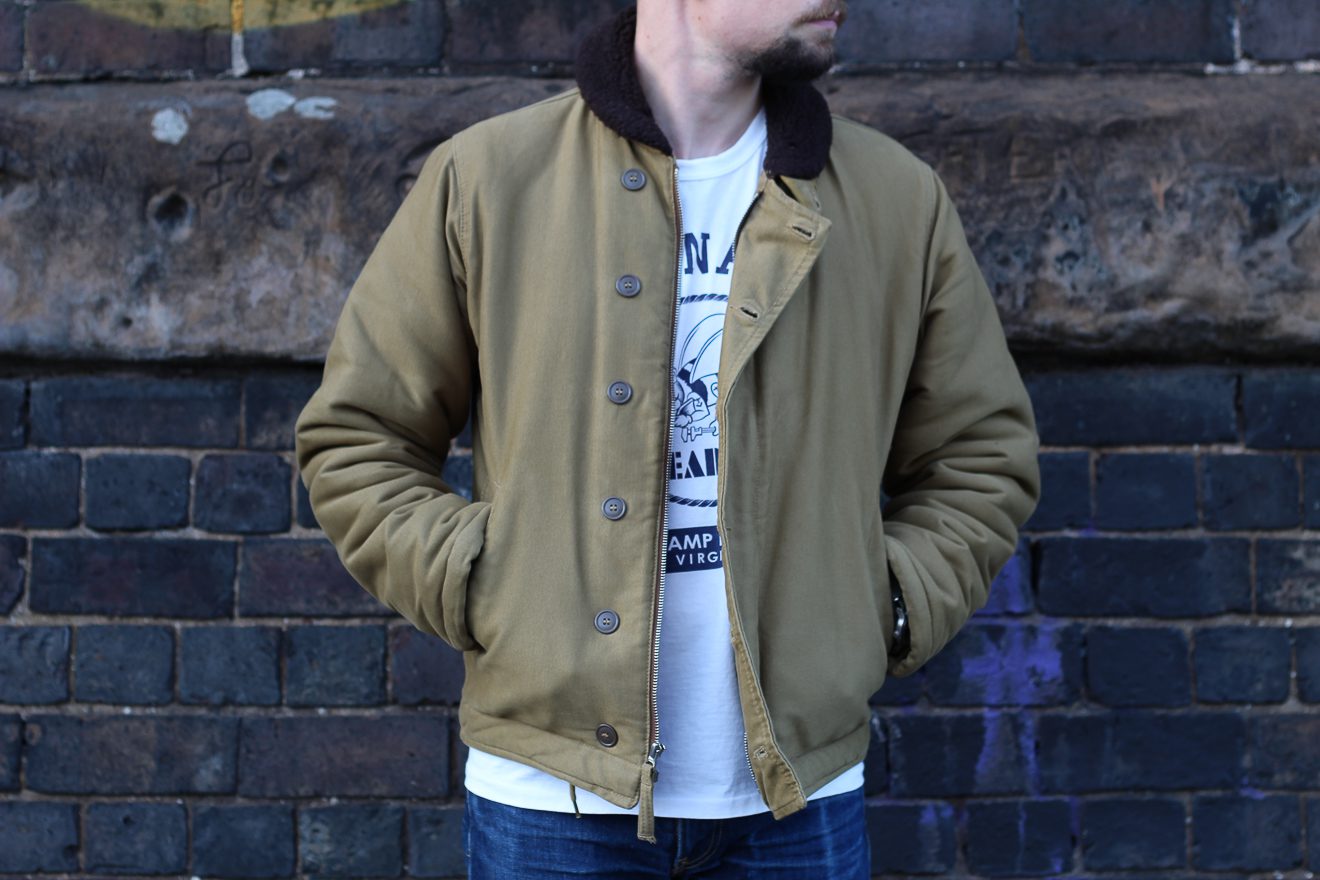 Option #1: Pike Brothers
Well-known and respected within Europe, Germany-based Pike Brothers have been producing reproduction and heritage-inspired mid-century garments for many years.
With an attention to detail, contemporary fit and affordable pricing, Pike Brothers are well made and good value for money. Their take on the N1 is no exception. It features an outer shell of tightly woven 'jungle cloth', woollen lining, vintage Talon brand zipper and authentic specification label.
At €299, it's a worthy investment before the winter hits. Get yours right here.
Option #2: Buzz Rickson's
Well-known masters of craft, Japan's Buzz Rickson's have long been a go-to brand for classic Americana. From denim to workwear and military, Buzz Rickson's prides itself on high-quality craftsmanship and attention to detail.
With product made in Japan and the US, the N1 is still at an accessible price point with incredible attention to detail. This is a jacket which will last a lifetime. Pick it up here.
Option #3: Brut Archives
If you're looking for authentic, original, something that will turn heads, you can't go wrong with a vintage garment.
They're not for everyone and the fit might not be as contemporary as a reproduction. But for sheer originality, a period N1 will definitely grab attention. And where better to source one, than Paul Ben Chemhoun's Brut Archives.
Established in 2012, it's a comprehensive archive, showroom and consultancy for those looking to really get into the details of vintage design. Here's a really fine example in a size medium.
Still Not Convinced? Trust Newman and Dean's Style!
In conclusion, it's fair to say that the N1 deck jacket has earned it's right to be amongst the ranks of not only classic military garments but the menswear wardrobe more broadly.
As Gary Eastman notes, "the N-1-style Deck Jacket is an all-American classic that looks as great today as it did in 1944, functioning within any contemporary wardrobe".
It's a jacket which we will continue to see re-interpreted and reproduced, due to its functionality and straight up style. Because hey, Paul Newman and James Dean can't be wrong when it comes to style, can they?
Don't miss the next post about vintage military!
Denimhunters is a knowledge portal for denim enthusiasts and newcomers. Launched in 2011 as a pioneering denim blog, we're a trustworthy source of denim knowledge and advice.
All pictures of Adam wearing the Pike Brothers N1 deck jacket were taken by Will Varnam.