Disclaimer: The opinions expressed by the author and interviewees are their own.
The Philosophy, Key Differentiators and Appeal of Indigofera Jeans
Indigofera Prima Jeans is one of those brands you have to wear to truly appreciate. Many of the features that make it different aren't obviously visible. It's probably why their slogan is 'wear well;' you have to wear the garments to really 'get it.'
Continuing my series of 'denimhead favourites,' in this brand profile, I take a closer look at Indigofera Jeans, as it's known colloquially, to find out what the brand is all about. I talk to the man behind it, one of its retailers, and a handful of its loyal customers.
Key Facts about Indigofera Jeans
Founded in:
2009
Country of origin:
Sweden
Contact information:
Products that define the brand:
Proprietary fabrics, especially their black Gunpowder denim
Denim overshirts like the Fargo and the Copeland
Wool blankets made in Norway
Primary source of fabrics:
Japan
Cut and sewn in:
Portugal
The Roots and Philosophy of Indigofera Jeans
Like most great things, Indigofera Jeans started as a passion project. It still is, actually. The brand is like a four-man rock 'n' roll band with owner and co-founder, Mats Andersson, as the lead singer. To understand the brand, you first need to know his story and the world that Indigofera grew out of.
Mats is a veteran denimhead. He's been a part of the industry for more than 30 years, and he's been a retailer, wholesaler, for the past ten years, brand owner.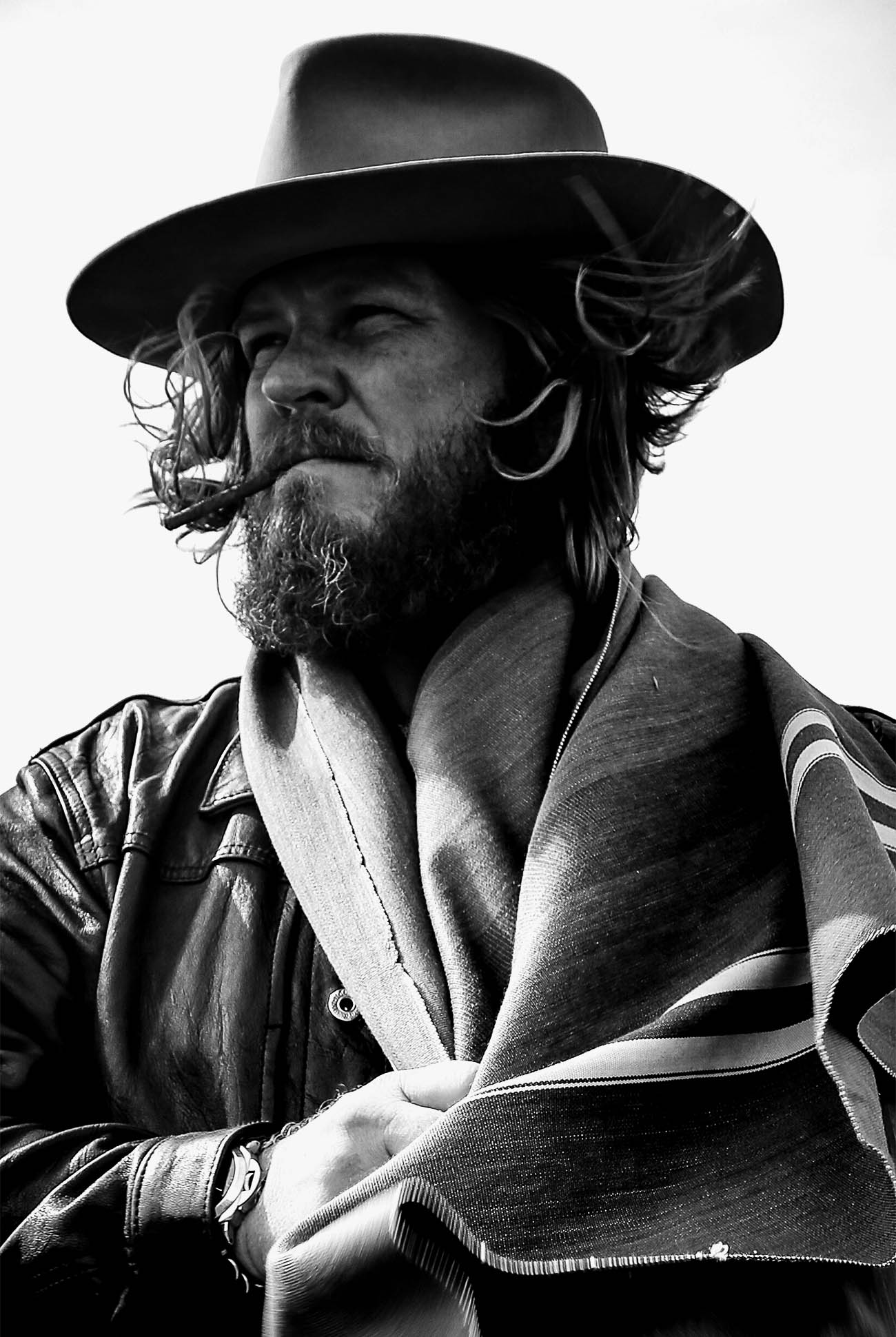 Growing up in 1970s Sweden, Mats wore raw denim jeans because it was what you could get back then. He got his first pair, a Levi's 501 shrink-to-fit, in the mid-1980s, he told me in a previous interview. They weren't selvedge. But back then, selvedge wasn't something you cared that much about, he adds.
In 1993, he got a job as a buyer in one of the now-closed SOLO stores, Sweden's leading jeans retailer back then. In 1997, after a decade in retail and now in his early 30s, he got a job in sales at Levi's. He was there when Levi's Vintage Clothing and Levi's RED were created in the late 90s.
By 2003, he'd advanced to commercial director in Europe for the two iconic brands. Working with the brands' designers and product managers, he really started learning about how denim and jeans are made.
Before Indigofera Jeans There Was Cheap Monday and Edwin
As 2004 was coming to an end, Mats quit his job at Levi's and founded his own agency and distribution company called The Grocery. This is when he started planning what would become Indigofera. But the success of The Grocery, and thus Indigofera, is actually built on the two brands it first distributed: Cheap Monday and Edwin.
Now, before you go 'Cheap Monday, what the f*ck?!', remember that is was before H&M bought (and later closed) the brand, and that the jeans market was completely different back then.
The early 2000s was the golden age of designer jeans from LA. Cheap Monday had the same coolness but at a fraction of the price. They targeted trendsetting consumers and positioned the brand in exclusive stores. It was provoking and something truly new at the time.
But Mats didn't quit his job at Levi's to peddle cheap fashion jeans. He wanted to make timeless, high-quality, no-compromise jeans. By 2007, he and his former business partner, Johan Söderlund, had begun working on Indigofera. The first products were shipped in the spring of 2009.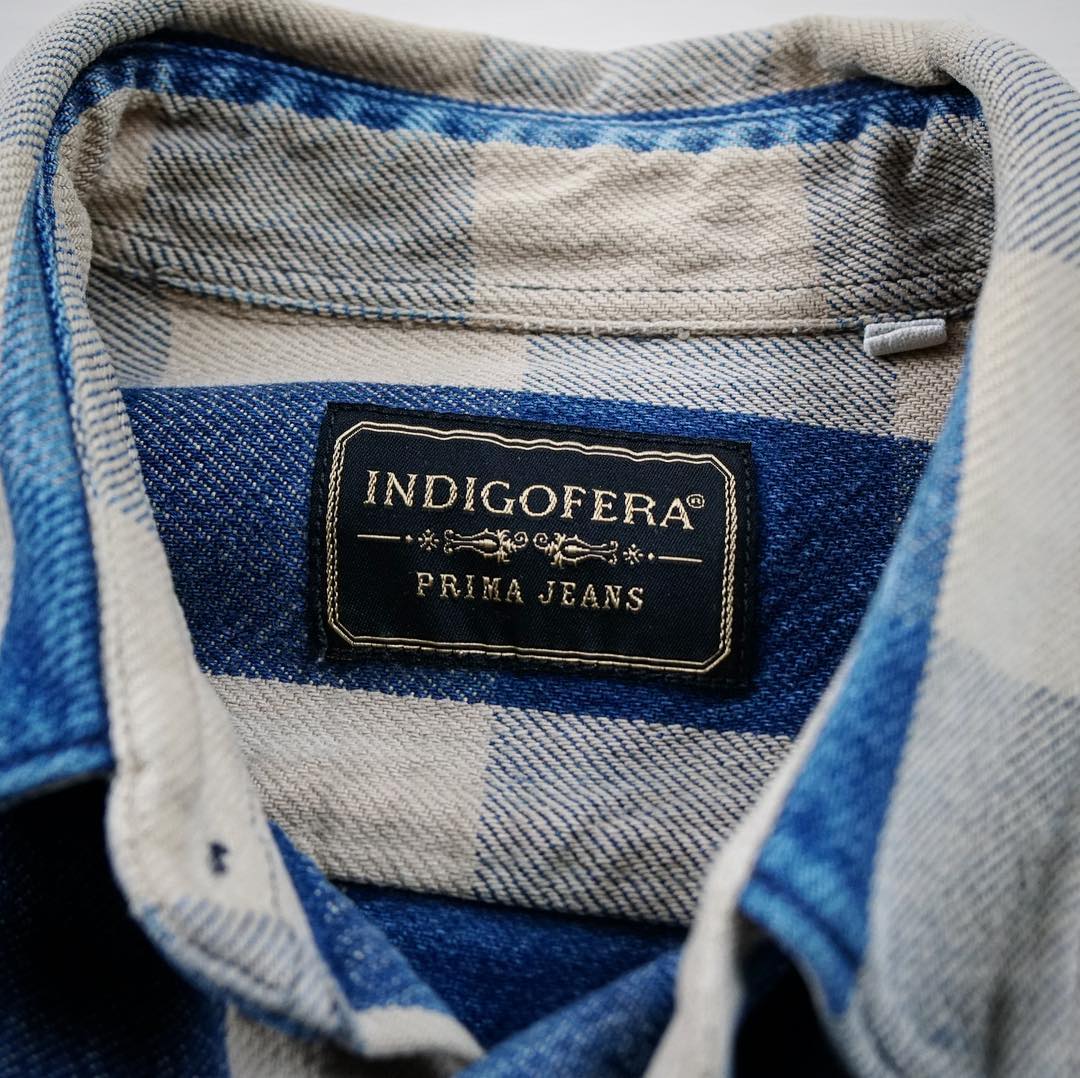 I was working part-time at one of Indigofera's first retailers (the shop called ei'kon in Aarhus). I picked up a Norris shirt from the first collection (the one above), but it took a couple years before I really understood the brand.
Neil Berrett from Standard & Strange in Oakland, Indigofera's first retailer in the US, experienced something similar:
I visited Mats in Stockholm one summer and we got on with each other very well. It took a visit in person to really understand the brand, the product and the people behind it, and I saw something really special."
The 3 Key Differentiators of Indigofera Jeans
So, what is it that makes Indigofera different? For Neil and his business partner, Jeremy Smith, it was the consistency, quality, and style of the brand that won them over. "They move the brand forward with every collection, but bring back their staples using new fabrics," Jeremy argues.
If we get more specific, in my opinion, it's the fabrics, construction and aesthetics that really sets Indigofera apart from any other brand out there.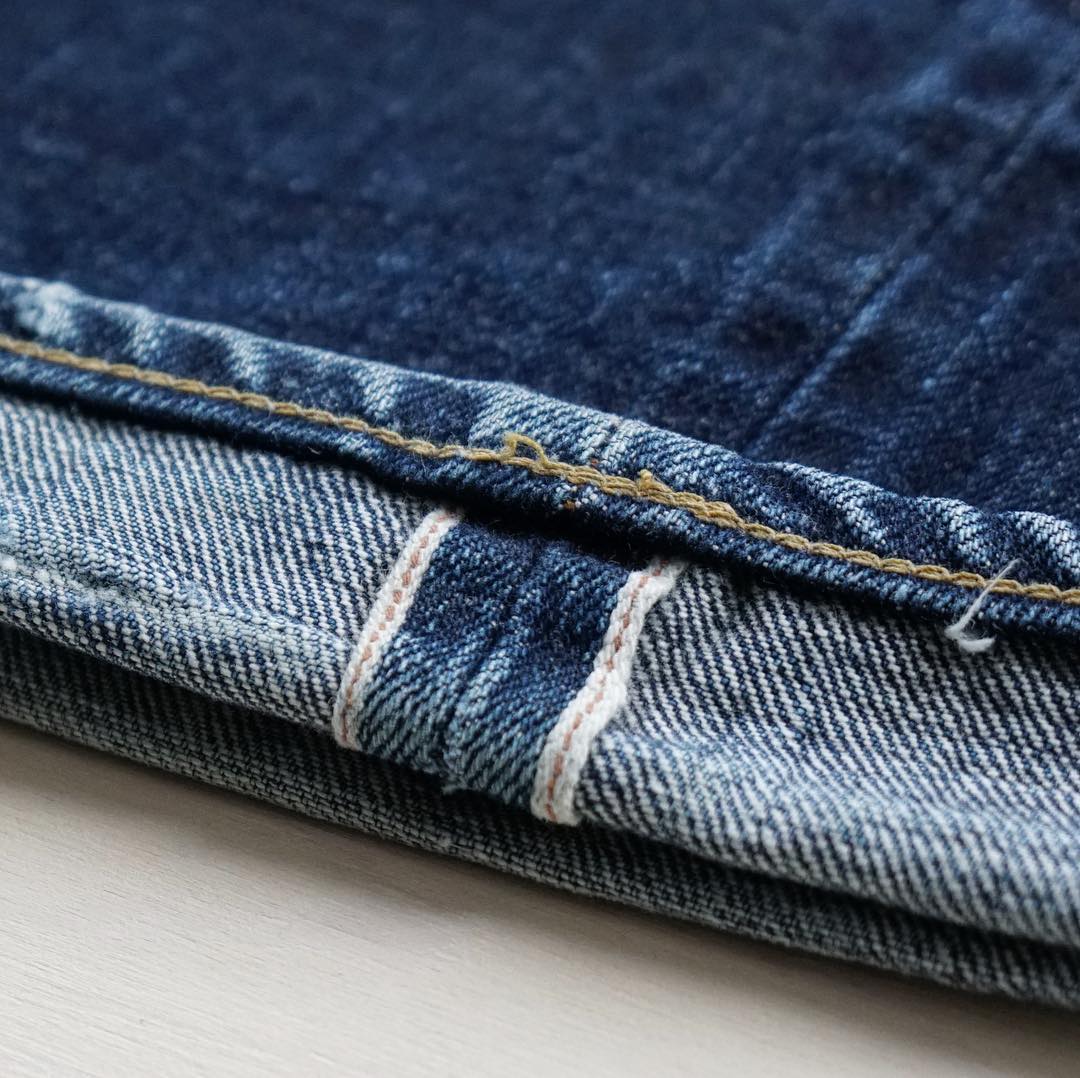 #1: Proprietary Fabrics
While many brands buy off-the-shelf fabrics, Indigofera makes their own. "Our design process often starts with the fabric," Mats tells me via email. "Whether it's flannels, denim or jersey, we make it to our own specifications."
Since day one, many of Indigofera's denims and flannels have been custom-made by one of Japan's most reputable mills, Nihon Menpu.
Their first jeans were dyed with natural indigo (and retailed at €1000!), and that denim later evolved into the No. 2 'shrink-to-prima-fit' (above). Nihon Menpu has also developed their No. 9 denim and the Norris flannel.
As Neil points out, Indigofera's fabrics aren't usually 'loud', but once you wear them they really start to shine. Everyone I've talked to also mention the brand's Gunpowder denim.
Unlike other black denims, the Gunpowder doesn't fade to grey but immediately gets sharp white contrasts," as Kilian aka @denim_demon so rightly puts it.
Pål aka @thedenimjournal agrees. "It's a black denim that behaves like an indigo fabric in the way it fades and looks after wearing."
#2: Old-World Quality Construction
Next, there's the construction. "If you don't ask the producers, what you get is the standard 'A1' configuration," Mats explains.
Indigofera's production partners have to set their sewing machines to the brand's specification. "You have to know what to ask for and specify how it needs to be done." All trims, buttons, threads, zippers, and labels are custom-made too.
Their attention to detail and quality in production is also the best in the industry," Jeremy from Standard & Strange argues. "The quality of the construction is immediately apparent to everyone," Neil adds.
But while the denims are developed in Japan, Indigofera garments are cut and sewn in Portugal. I remember holding this against the brand at first. But that's honestly just snobbery based on the assumption that only the Japanese (or the Americans) can make quality jeans.
Choosing Portugal was no coincidence. Mats wanted his garments to be made in Europe. And only in Portugal did he find a producer who could meet his criteria.
Mats recognises that there other brands that do the same. "If two brands produce with good fabrics and trims, the difference is less obvious and more a matter of aesthetics and preferences."
That's probably the key differentiator of Indigofera: the aesthetics.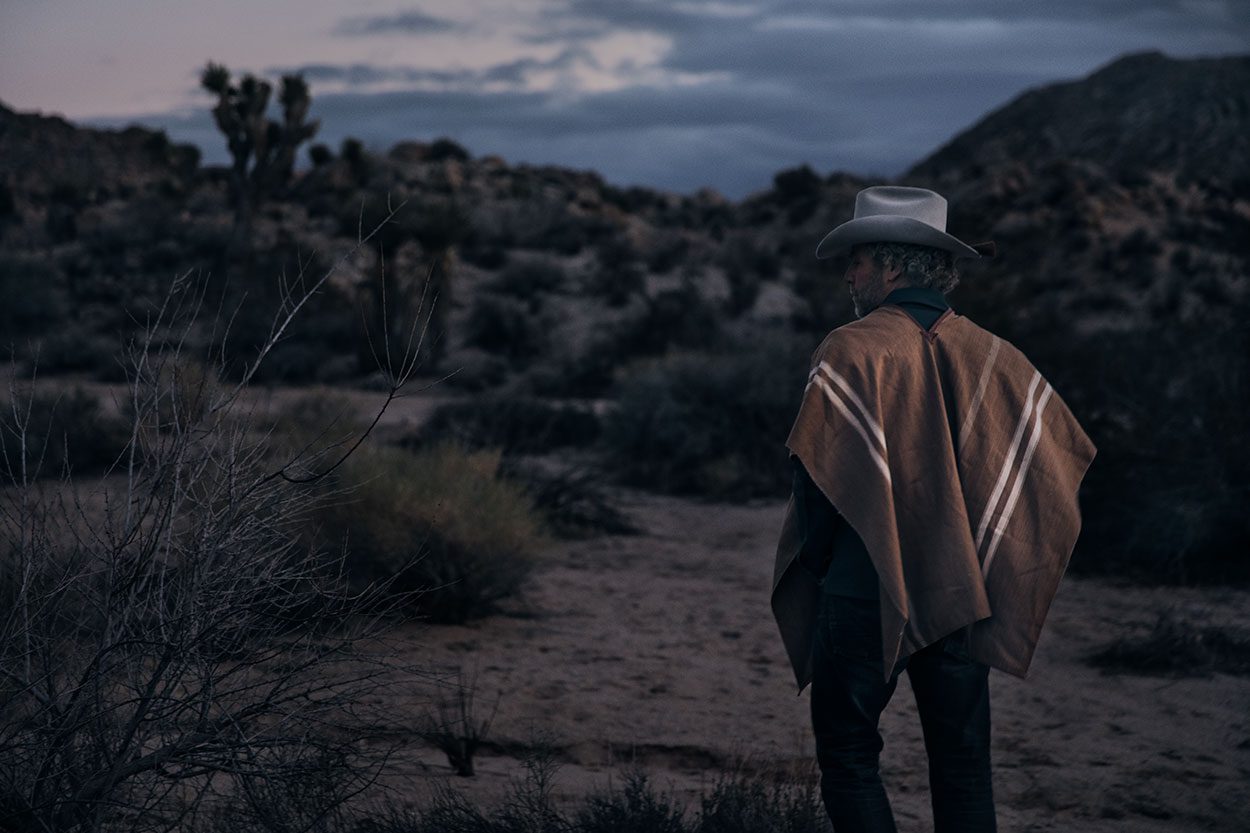 #3: Western Meets Viking Aesthetics
While the inspiration for the brand and its garments clearly comes from the past, they are not reproductions. But they clear aren't contemporary fashion either.
Neil tells me about this mental exercise he does with his staff. They have to imagine a brand as a movie, and then describe what would it be about.
"Indigofera would be about a bunch of Vikings who moved to Arizona and formed a biker gang. They're fighting to keep their clubhouse in the mountains, as some mega-corporation wants to buy the land and tear everything down for mining. And of course, all the bikers have incredible style."
For Michael aka @bigdudeindenim, it's also the overall aesthetic and details that set Indigofera apart from other brands. "They have a decidedly western vibe in many of their products with a sort of modern biker twist," as he puts it.
"Aesthetically they have the confidence to really go for it," Neil continues. "They're not outlandish for the sake of being outlandish, which is a hard balance to find."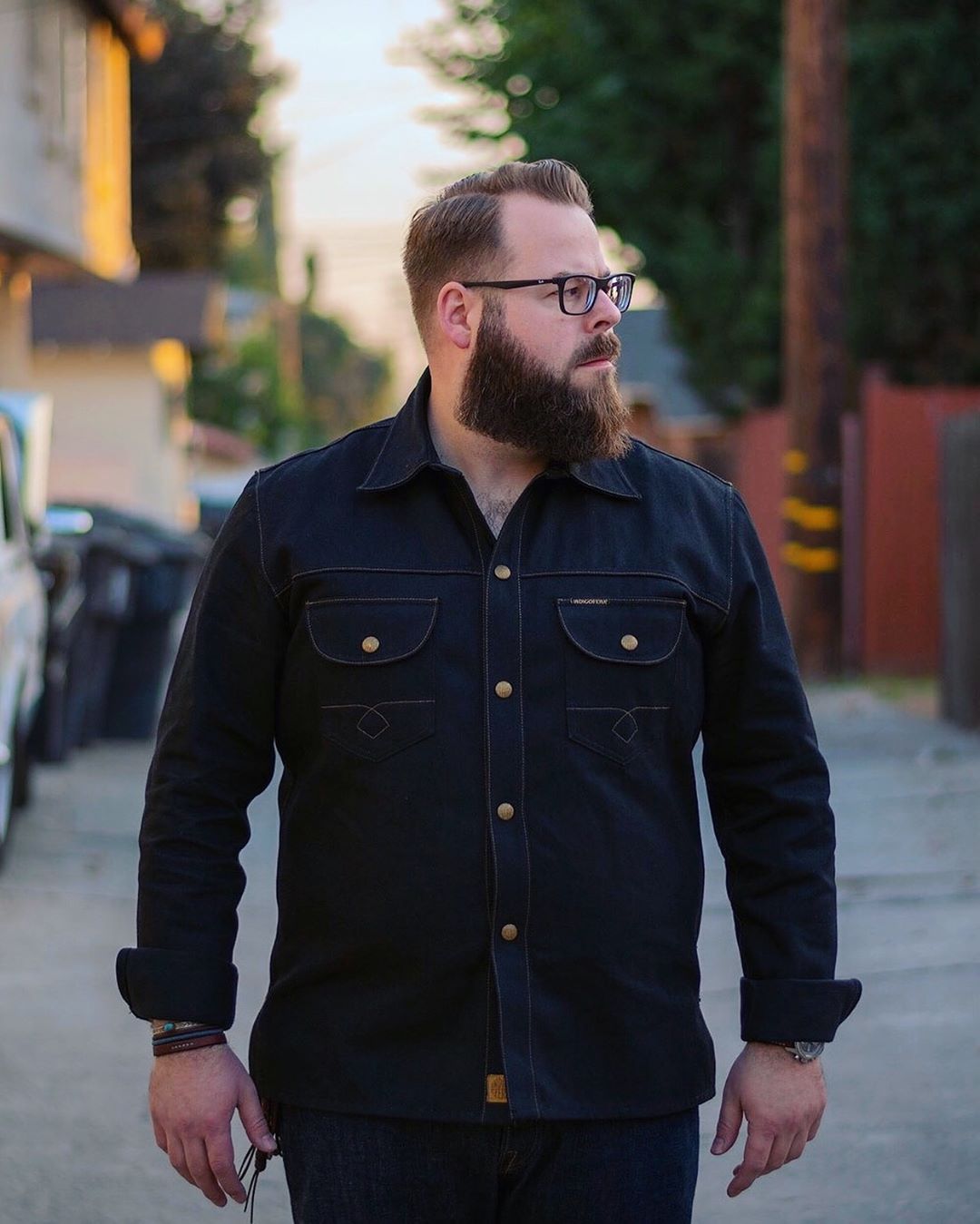 Why Customers Love Indigofera
In the end, for myself and for the customers I've talked to, the appeal of Indigofera is a mix of the three differentiators above combined with the fact that you have to know the brand to 'get it.'
At first, when you see some new stuff from them, you go 'hmmm …' But then you put it on and it's like "ahhh, now I understand,' Morten aka @iwishiwasincalifornia tells me.
They also point to the 'generous viking fits' as something unique for the brand. "When I got my Fargo shirt, I could not believe how well it fit me," Michael writes to me. "It's almost like this shirt was designed for me."
"Indigofera doesn't need to set any worlds records in weight, fast fadings, slubbiness or whatever," Kilian ends. "They just bring out well-designed stuff, made to be worn day in and day out."
Want more stories like this one?
I hope you've enjoyed this review of Indigofera Jeans. Feel free to share your experiences with the brand in a comment below or on Instagram.
If you'd like to read more reviews and stories like this, check out all the previous posts I've published here on Denimhunters. You can start with the most recent ones below or the review of Iron Heart.
And if you'd like to get a heads up when I post something new, you can sign up for the free email newsletter.