This blog post is an adapted excerpt from Blue Blooded. It was written by my co-author of the book, Josh Sims. If you don't have Blue Blooded already, you can get it here.
There are those in the denim industry who refer to Adriano Goldschmied as a genius.
Well, I laugh at that," he says, "but then I've spent so many hours of my life thinking about and working with denim that, from that perspective at least, I know I'm a leader. Still, it's been time well-spent."
Goldschmied is the man who co-founded the likes of Diesel in 1978, as well as his own denim labels AG and Goldsign, while playing a part in the development of denim companies as diverse as Replay, Evisu, Citizens of Humanity, and Gap's 1969 denim line. Not that he is attached to any of them.
He describes himself as a "defector," only interested in a current project as long as it is dynamic—"so when it gets too big, I lose interest," he says.
I'm not very loyal. I've never even worn my own jeans. I only ever wear Levi's. That's probably a very bad testimonial to my work. But the problem, honestly, is that I hate fashion, as a consumer at least. I'm very conservative but love creativity."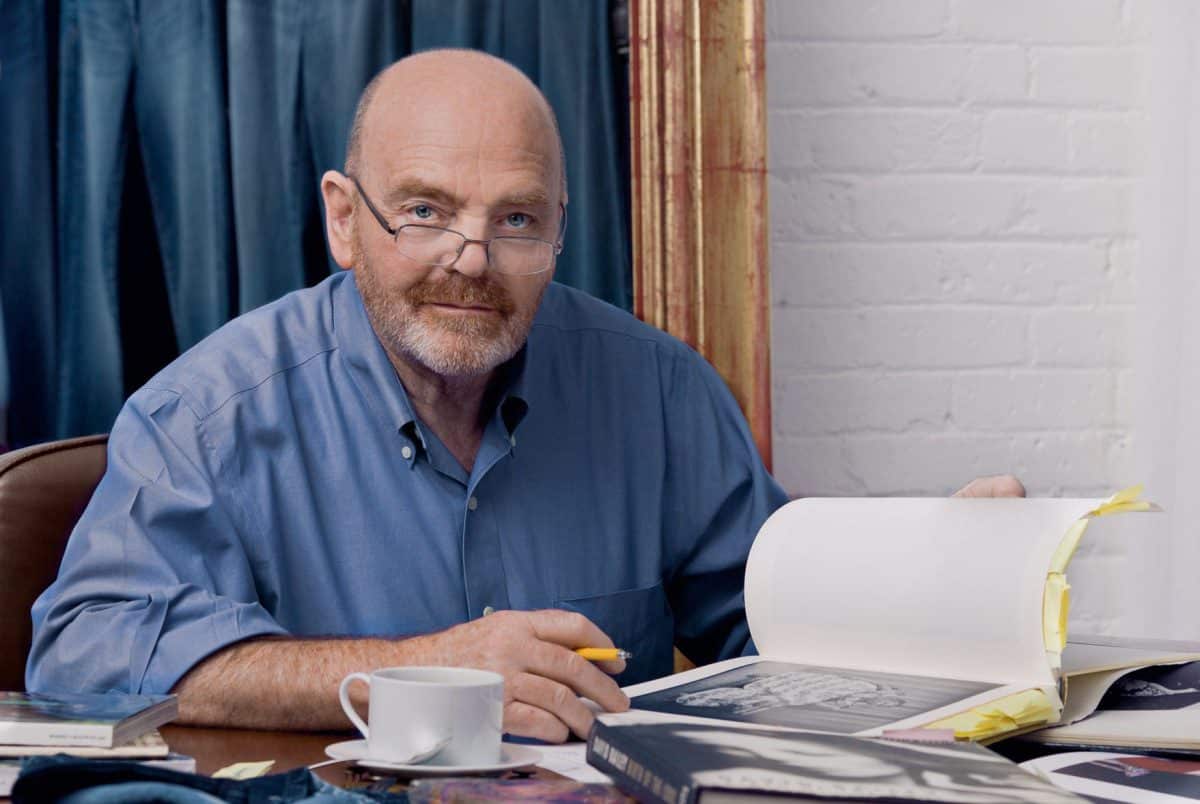 A Pioneer of Premium and Pre-Washed
Goldschmied was among the first jeans designers to re-imagine this workmanlike staple as a fashion item, part of the rock 'n' roll glitz of 1970s Euro style. When he went to retailers his product was, he recalls, roundly rejected, such was denim's lowly reputation at the time.
He was among the first to drive a then-new market for premium denim. He might be considered the pioneer of washing and finishing denim to produce certain effects—"using denim as a canvas for a painter of distressing," as he puts it.
At a time when all denim was dark and raw, his black Labrador had white legs from all of Goldschmied's experimenting with bleach in his back garden. And he might equally be regarded as the man who started the conversation about sustainability and social responsibility in the denim manufacturing business.
Over my lifetime, I've probably been responsible for many an ecological disaster," he says, "and the idea of someone actually dying as a result of some process—sandblasting, for example—used just to make a pair of jeans, well, the idea is terrible, horrible. It's an industry that has to clean up."
In other words, Goldschmied—who, as he explains it, enjoyed his youth just when jeans were rediscovered as the "uniform for a creative generation, and a flag for their rebellion"—is the denim industry's patron saint of the progressive.
Always Searching for 'the New'
He claims to respect the history of denim—"it's part of the history of humanity," he says, "and especially deep within the culture of the American people"—but sees it as a quality to build on. He says he does not understand the typically male obsessiveness with denim heritage.
I'm always on the side of the new," he says, which is why, for him, a denim can have a 360-degree stretch and be knitted rather than woven on a loom, and still be worthy of the name.
"Of course, technically it's not a denim anymore," he laughs. "But personally I don't care. I'm concerned with the needs of the consumer, and to them it's indigo, it has denim properties like fading, and so it's denim, but much more comfortable. That's the point—denim is always open to interpretation, so it can echo certain new lifestyles. And that's also what keeps it alive. Otherwise, jeans can be so boring— more or less the same thing over and over."
It's the science of textiles design, indeed, that is at the root of what he does. He says he starts each season with a panic about what to do but finds that exploring new potential in the fabric, or how it might be made, naturally leads to a design.
I'm not the sort of designer who sits down with a pad and pencil and sketches out something to make," he says. "For me, it's the textile that holds the innovation, even if that has been true for only a recent and tiny part of denim's long history. And that's only going to be more so the case. A new idea in denim used to last a decade. Now it's six months."
But be assured that Goldschmied will be, as he puts it, "a leader in the latest gold rush," whatever it might be.
Indeed, he says, perhaps a little shyly, it's an indication of just how much things have changed that his very first pair of jeans, back in 1970, might not chime with denim fanatics so well today. They were hot pink, with bell-bottoms.
Take Your Denim Knowledge To the Next Level
The Denimhunters Academy is the denim industry's new independent on-demand online education and staff training platform.
It teaches you how to create meaningful and memorable experiences for your customers with product knowledge and storytelling.