When you're selling jeans, you're selling history! That's why it's crucial to know at least the key facts of the history of jeans when you work with denim and jeans. And that's what this blog post teaches.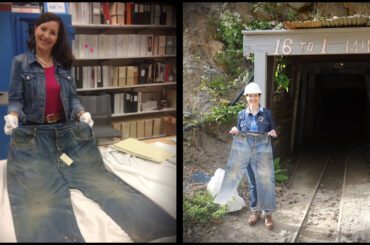 On this episode of the podcast, I talk Tracey Panek about what she does, why the Archives is such a crucial department for Levi's, and how her work influences jeans from any brand.
In this third episode in the series about how denim is made, you'll learn about natural and synthetic indigo, and the differences between rope dyeing and slasher dyeing.
This article explores what it takes to design a pair of jeans, and the three stages denim designers go through to do so.
You'll learn how the design influences all aspects of the garment; how it looks, how it feels on the body, how it wears and fades. The design also differentiates one maker's from another's.
In this first episode of the series about the defining features of jeans, I look at four features that originally served practical purposes, and how those purposes have changed.
In this free guide, I will look at all of the features that jeans makers use—and have used—to make our jeans fit right, and more importantly, not fall down while you're wearing them.