Storytelling is a great way to get your customer excited about what you're selling and to demonstrate your competency. The hard part is not telling the story, it's how you tie it together with the specific features and benefits of what you're selling. That's what this article helps you do.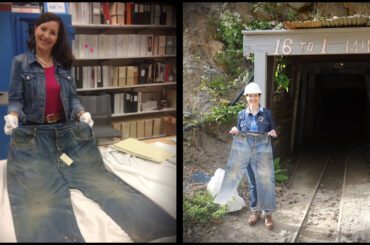 On this episode of the podcast, I talk Tracey Panek about what she does, why the Archives is such a crucial department for Levi's, and how her work influences jeans from any brand.
In this third episode in the series about how denim is made, you'll learn about natural and synthetic indigo, and the differences between rope dyeing and slasher dyeing.
In this fourth episode in the series about how denim is made, you'll learn how denim is woven and why denimheads prefer shuttle-loomed denim.
When we look for new jeans, there's much more than the colour and fit to take into consideration. In this article, I'll be looking specifically at the labels that appear on premium denim, and the semiotic and semantic power that such labels carry.
In this first episode of the series about the defining features of jeans, I look at four features that originally served practical purposes, and how those purposes have changed.