I have to start with a warning: This is the longest episode we've put out so far! That's mainly because we're taking on a quite extensive topic. But also because we had no less than six listener questions to answer.
The topic of this one is a list of what we consider the best of the best jeans and budget-friendly alternatives in the five most common categories of jeans. Even reading that out loud is a mouthful.
The five categories are:
Japanese repro jeans
Modern Japanese jeans
Modern Western jeans
Heavyweight jeans
Bespoke jeans
Before we get to the topic of the show, Jake and I address two pieces of constructive feedback we got from listeners. I'm not going to spoil it for you, but the key arguments are that Jake is talking too much and that we're too brand snobby.
Category #1: Japanese repro jeans
These are more or less exact replicas of original jeans from the 20s to the 60s. By far the most common source of inspiration is Levi's jeans, mainly the different versions of the 501.
The details and features are NOT changed or updated. This means the denim is unsanforized (if it was on the original); the thread is all cotton; the jeans have a red tab, and so on.
Jake's favourite in this category is Conner's Sewing Factory because they make the most accurate 1940s era Levi's reproductions.
The S-line is all made by one man, founder Yoshiaki Konaka, using only period correct sewing machines, American-made cotton thread, proprietary denim, period correct techniques, such as hand folded seems, and even matching specific flaws on some models.
Prices are around $450-$500 depending on model and exchange rate. For that, they also come in a special box with a laminated certificate of authenticity and the production number.
Budget-friendly alternative: TCB Jeans
TCB's jeans are sewn in-house but are not as extremely accurate for the 1940s versions. However, TCB's range extends further into the 1950s and 60s, and now also includes Lee reproductions. They also offer slimmer versions of some models such as the 50s and Catboy jeans.
Prices are usually around $175-$200 for a pair of jeans, which is very reasonable for what you're getting!
Category #2: Modern Japanese jeans
This category covers a lot of Japanese jeans makers. Probably most of them, actually.
Trendsetting Japanese jeans brands like Studio D'Artisan, Fullcount and The Flat Head are all strongly inspired by original Levi's jeans from the 40s to the 60s – which were when jeans first came to Japan – but they all add their own touch, or even 'improve' the originals.

Top-shelf picks
They offer modern, slim fits and high rises with all the major details and proprietary unsanforized denim with a lot of texture and character.
These jeans usually cost around $300-$335 per pair in the west, but can be as low as $230 when bought in or from Japan.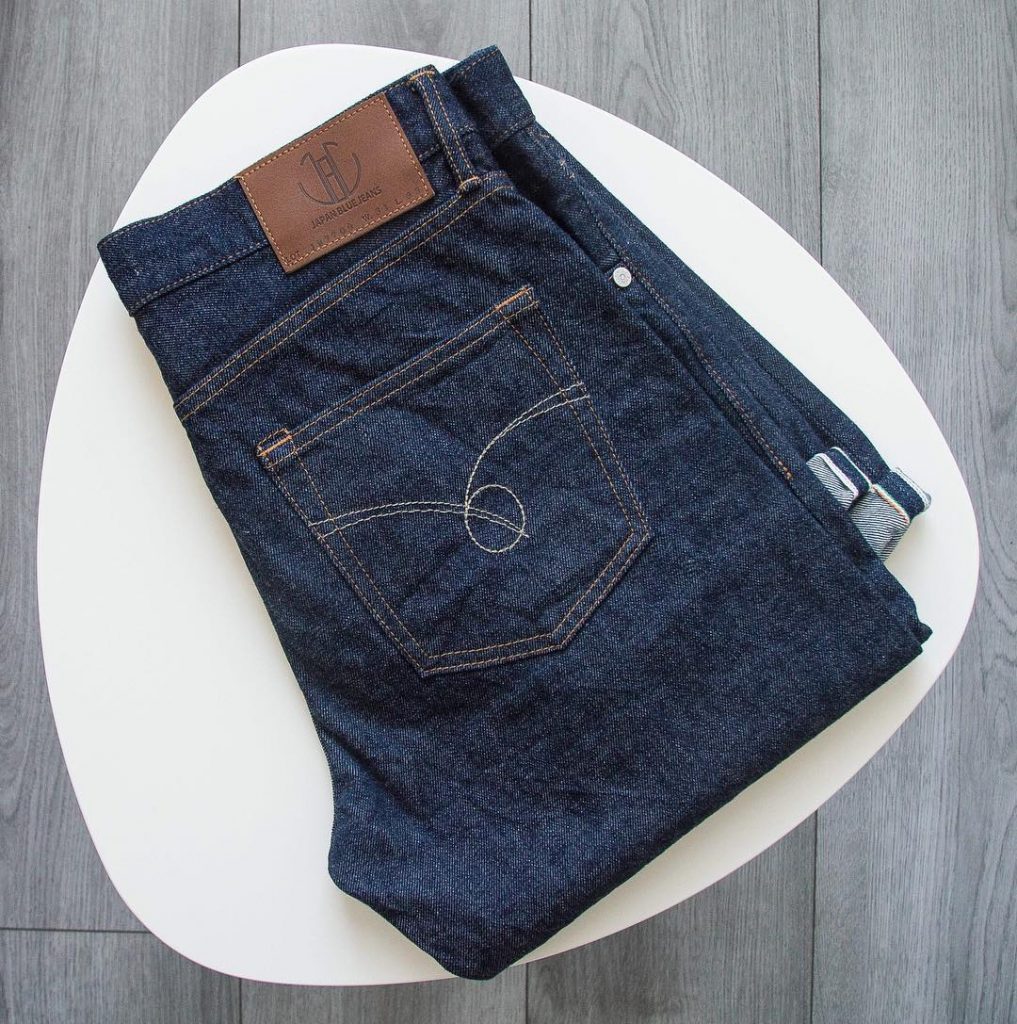 Budget-friendly alternative: Japan Blue
They use proprietary denim, usually sanforized, often with a lot of texture. The jeans will be 'missing' certain details such as multiple thread sizes and colours, hidden rivets, and so on.
Prices are around $125-$175 per pair.

Category #3: Modern Western jeans
This is probably the broadest category. It includes both American and European brands that make 'modern' raw denim jeans, meaning not repro jeans.
They often use proprietary Japanese denims, mostly sanforized. Most of them don't have original details like hidden rivets, but they've usually developed their own signature design details.
Fits are mostly slim tapered to skinny tapered with low-ish rises and generally slim thighs.
Top-shelf picks
The list of brands in this category is long, but here are some of our favourites and the most popular in this category:
Budget-friendly alternatives
Category #4: Heavyweight jeans
Denim is classified in weight, which is measured in ounces per square yard. All other fabrics are measured in GSM, which is grammes per square metre.
The average weight of denim is around 14 oz. That means something like 21 oz. denim is around 50% heavier. You make denim heavier by using thicker (coarser) yarn. And/or by weaving it tighter.
In episode #6, we talk in great detail about how denim is made. I've also made a series of blog posts about it.

In terms of styling, heavyweight jeans are mostly modern. In fact, true repro jeans could never be that heavy because denim wasn't this heavy originally!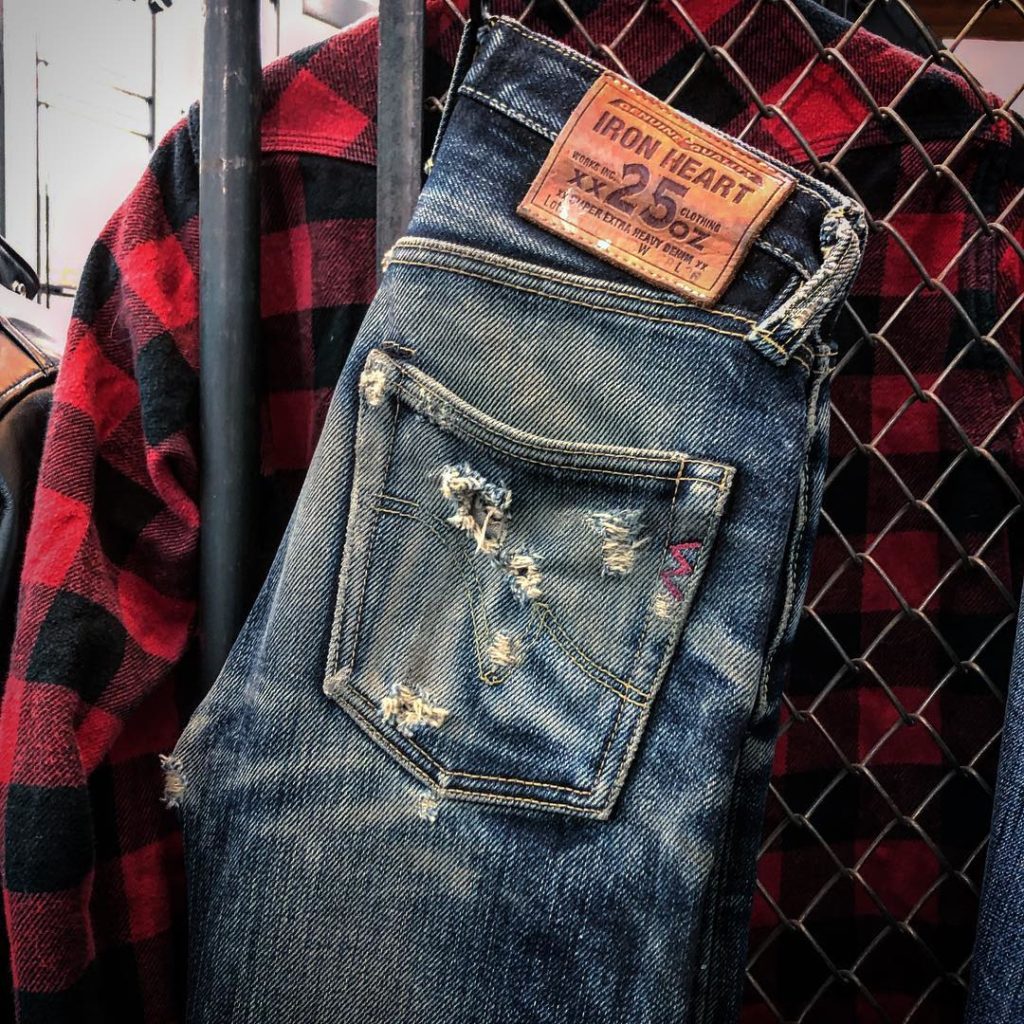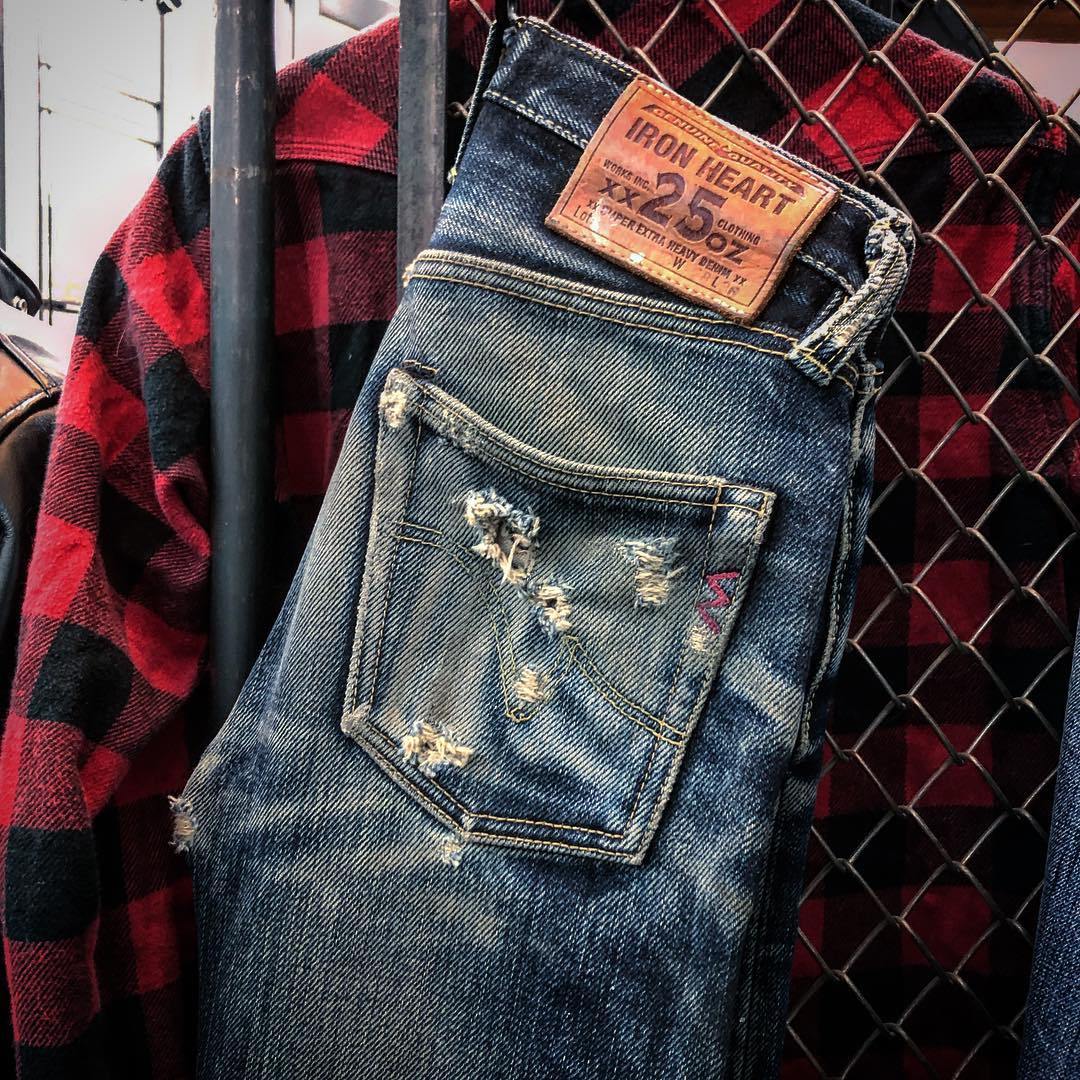 Top-shelf picks
Iron Hearts are made with poly/cotton thread while Samurai use cotton thread. Both brands have a wide variety of fits. Iron Heart mainly use sanforized denim, Samurais are unsanforized.
Some say Iron Heart's denims are boring and without character. That's simply not true, in my experience. The 21/23 oz. denim is indeed a little flat, at least at first, and their 21 oz. signature fades notoriously slowly. The 25 oz. denim gets tons of character and slubs.
Budget-friendly alternatives
Unbranded 21 oz. starts at $126 and Naked and Famous start at around $180 or so.

Category #5: Bespoke jeans
These are jeans that are (more or less) completely custom-made for you.
This means all details of the jeans can be made exactly how you want them, including the fabric, the thread colour, the trim, and of course the fit.
Patterns are usually made for each customer. Like a pair of bespoke shoes.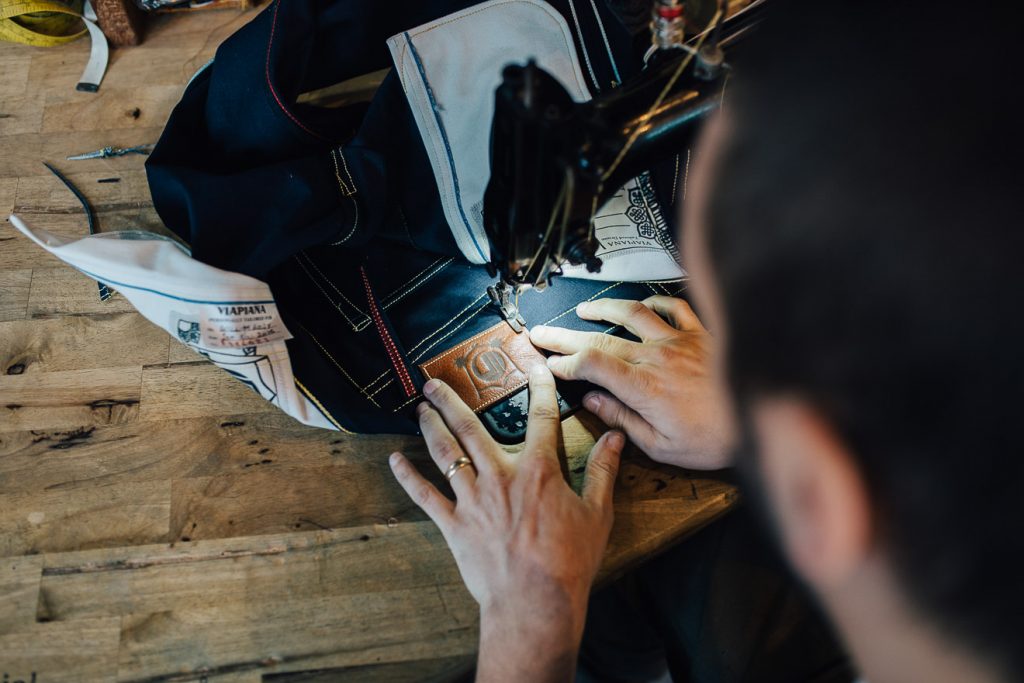 Top-shelf pick:
Budget-friendly alternative: SoSo Brothers
SoSo Brothers offer semi-custom jeans. You can choose from several fits, multiple fabrics, and certain details such as zip or button fly, thread colour, buttons, patch, and certain other options such as adding suspender buttons or a cinch back.
Price starts at $145 for jeans. Alterations to the fit can be done at an added price of $19 per alteration.

Questions from listeners
Question from Daniel: Are shoetrees in shoes/boots necessary?

Question from Paul: Why do we cuff jeans?

Question from Derrick from Perth in Australia: Denimheads don't like Nudie? Why? And can Nudie be part of the heritage look?
Question from Peter Gordet: What do we think of the Rogue Territory Chelsea boots?

Questions from Hector Rios: #1: Best places to sell your gear? #2: Which forums are we on?

Question from Carl Murawski: We each have $200 to spend, what do we buy?
Other brands and people we mention
Listen, Subscribe, Rate and Review
If you like this episode, and the podcast in general, please leave a 5-star rating and a positive review on iTunes.
You can listen to the episode with the player at the top of this blog post. Or you can listen and subscribe on: Stitcher, TuneIn, Spotify, SoundCloud, and of course Apple Podcast.