The 3 Phases of Buying Raw Denim and What You Should Ask Yourself
One of the most frequently asked questions I get from readers and followers is "which jeans should I buy?!" This beginner's guide to raw denim answers that question.
There's a lot of denim geekiness out there (including mine own posts about how to wash your jeans, how to find the perfect fit, and how to repair your jeans).
But those new to the world of raw denim are looking for straightforward answers, and that's what I'm here to provide.
Looking for quality jeans and other well-made essentials?
Visit our buying guides before your next purchase. We guide you to the best raw selvedge jeans, denim jackets, heavy flannels and more.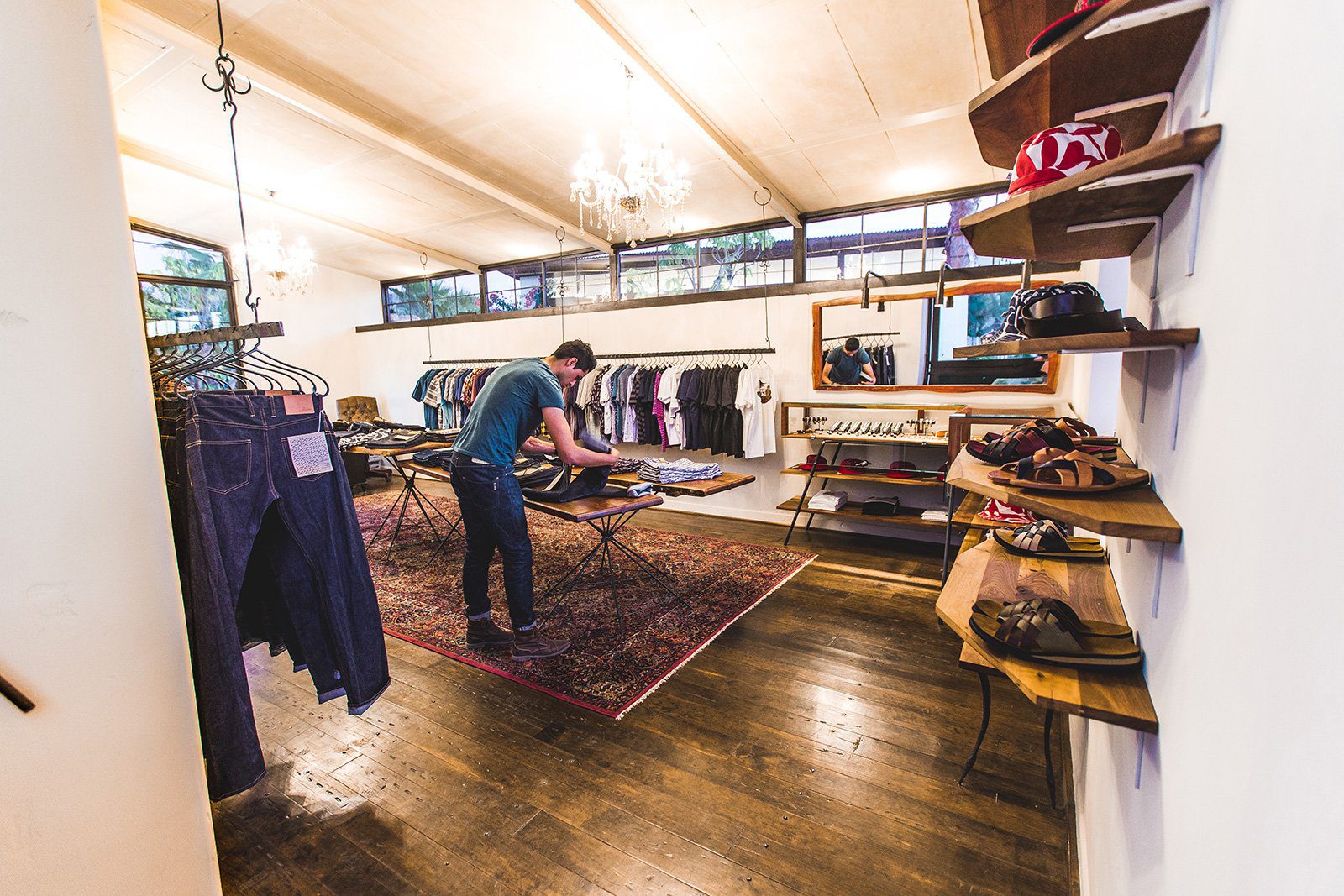 This guide is for the guy who just wants a good pair of jeans, who's been told they should be raw (and selvedge).
I've noticed that the process of buying jeans usually goes through three phases. This guide provides an overview of the entire process.
Please note that you likely won't go through the phases and steps chronologically in the order below. The reason I've broken it down like this is to make sure I get around all the most common questions and frustrations that first-time buyers usually have.
Phase #1: Exploration
The first phase of buying raw denim usually starts with you somehow wanting a pair of those dark blue jeans. Maybe a friend has told you about them or maybe you saw them in a store.
Whatever the reason, before you act on an impulse, do some research. Start online (with a guide like this one). Ask your friends. Go back to your local denim store.
Depending on how much time and effort you want to dedicate to this phase, you'll probably spend anything from a couple hours to several months researching.
What I'd like you to focus your research on is this:
Let's take a quick look at each of them.
What's Your Budget?
You can get raw denim jeans that cost €400 or more. Others cost you €50 or less. And there's something at every price point in between.
What you need to decide before you move on is how much you're willing to spend. It's like when you're looking a new car or planning your next holiday. If you're serious about it, you need to decide how much you can and will spend.
No matter what your budget is, follow the 'less is more' principle.
Rather than of buying four pairs of €50-jeans, consider buying one €200-pair.
Those who dive into the raw denim scene with both feet often latch onto the first or second entry-level brand they try. A few months later, you three or four pairs of inexpensive raws (sometimes more than this). Then, when you discover the deeper levels of the scene (and there are always deeper levels), you suffer from buyer's remorse.
Better to start with one pair at the upper end of your budget. Wear that pair well. Embrace the full raw experience. While your jeans are fading, continue exploring.
Chances are you'll be happier with the pricier pair, simply because they'll be more valuable to you.
What's Your Style?
One way to do that is to think about who your favourite idol is. Who did you idolise growing up, who do you idolise today? It could be a musician, a fictive character in a movie, even a family member or a friend?
Do you have your idol in mind? Good, which jeans is he or she wearing? How do they fit? Which colour are they? What about the details? Now picture yourself in those jeans. Still good? Keep that in mind as you go through the next phases.
What's Your Brand?
Once you know your budget and you've daydreamed about rocking the hell out of those jeans your idols wears, think about what brand(s) you'd like the jeans to be.
In the end, no matter how much time you spend on phase #1, you'll eventually get to phase #2, which is when you start making concrete decisions based on the research you've done.
Phase #2: Decision-Making
In the second phase, you're getting much closer to the moment when you'll put down your money on a pair of jeans. In this phase, I'd like you to consider the following:
Let me share the key arguments of each step.
How Would You Like the Jeans to Fit?
A good fit is essential to get jeans you'll be happy with. The fit is determined by two attributes: the shape of the leg and the rise.
The shape of the leg is what gives you the different fits. Generally, you can choose between skinny, slim, straight, carrot, loose and bootcut. The fit is determined by measurements at the thigh, the knee, and the leg opening.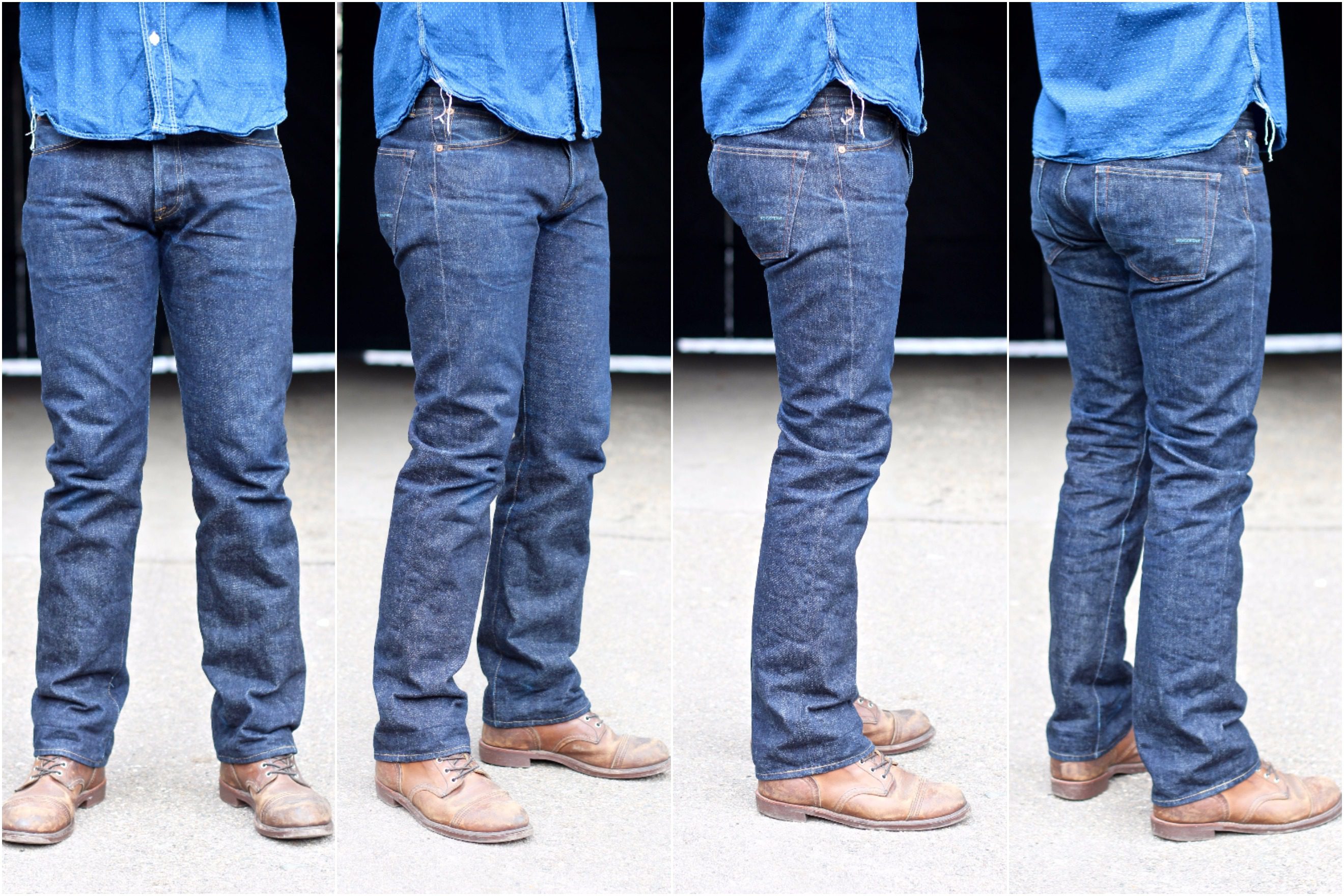 The rise is the distance from the top of the waistband to the crotch joint. Unlike trousers and slacks, the back rise of jeans is curved. The rise is important because it determines where the jeans sit on your body. And together with the yoke, it's the rise that gives jeans their figure-hugging fit.
The real difference in how jeans fit, though, is your body type. But many of us continuously struggle to find jeans that fit well because we often forget to take our body type into account.
I've identified five common male body types. If you'd like to learn about each of them, check out my in-depth fit guide.
How Would You Like the Jeans to Feel?
One of the key reasons jeans have become the world's most popular garment is that they're comfortable. The way jeans fit has a lot to do with that. Generally, fits that give us more room are more comfortable. But with a soft and stretchy fabric, even the tighest fit can be comfortable.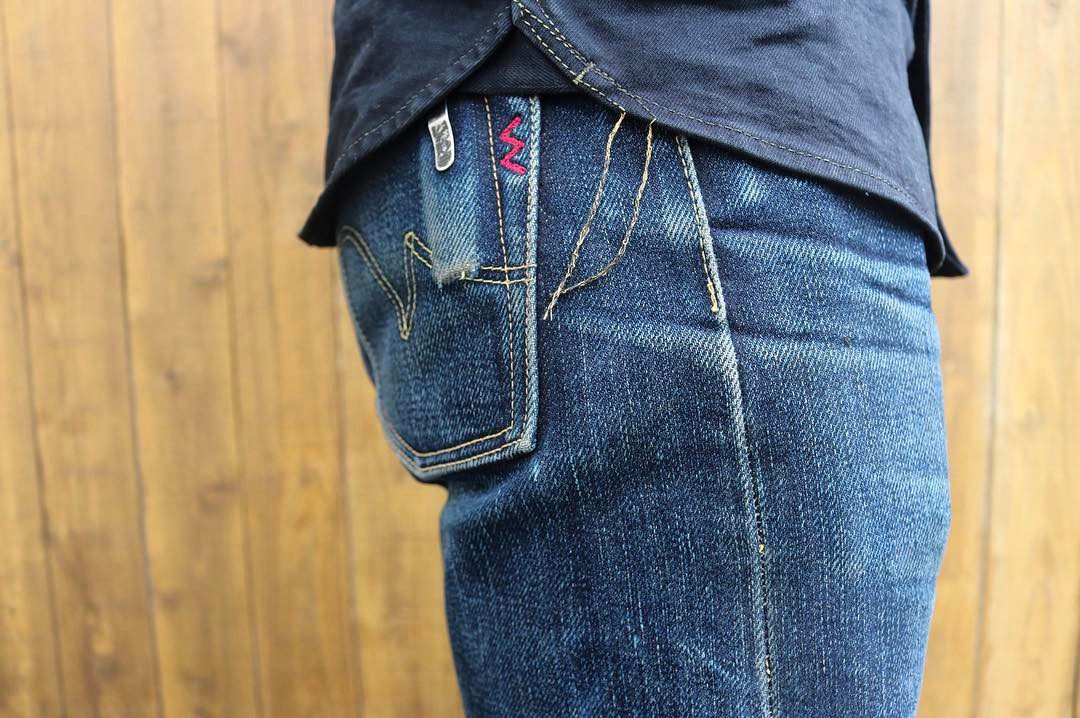 Adding stretch to the denim is one of the most common ways of ensuring comfort. The weight of the denim also matters; usually, lightweight denims are the most comfortable. You can also go for a denim that's loosely woven, like Iron Heart's 21 oz. denim (above), which is surprisingly comfortable for a denim that heavy. As long as you factor in an extra bit of stretching out when you're finding your size.
Talking about denim that changes in dimensions as you wear and wash it, you should consider whether the denim is pre-shrunk or not. Most denim is today, and it's done with the fabric finishing process called 'sanforization.' But if the denim is 'unsanforized,' it'll shrink up to around 10% after the first couple of washes. That's something else you really need to factor in when you're finding your size.
Naturally, the fabric is also essential for the way the jeans fade. That opens up a whole other discussion, which leads us into talking about how the denim is made. For now, let's just assume the denim is going to get great fades.
How Long Do You Need the Jeans To Be?
Lastly, in phase #2, I want you to consider is how long the jeans should be. You need to decide whether you're planning to cuff the jeans or not. If you are, you probably need to size up in length.
If you don't plan to cuff but the jeans are only available in a length that's too long, you can always have them hemmed. Just be aware that few tailors in Europe can do that with the original chain stitch. That's one of the reasons many denimheads simply just cuff their jeans. Which by the way also shows off that beautiful selvedge ID on shuttle-loomed denim.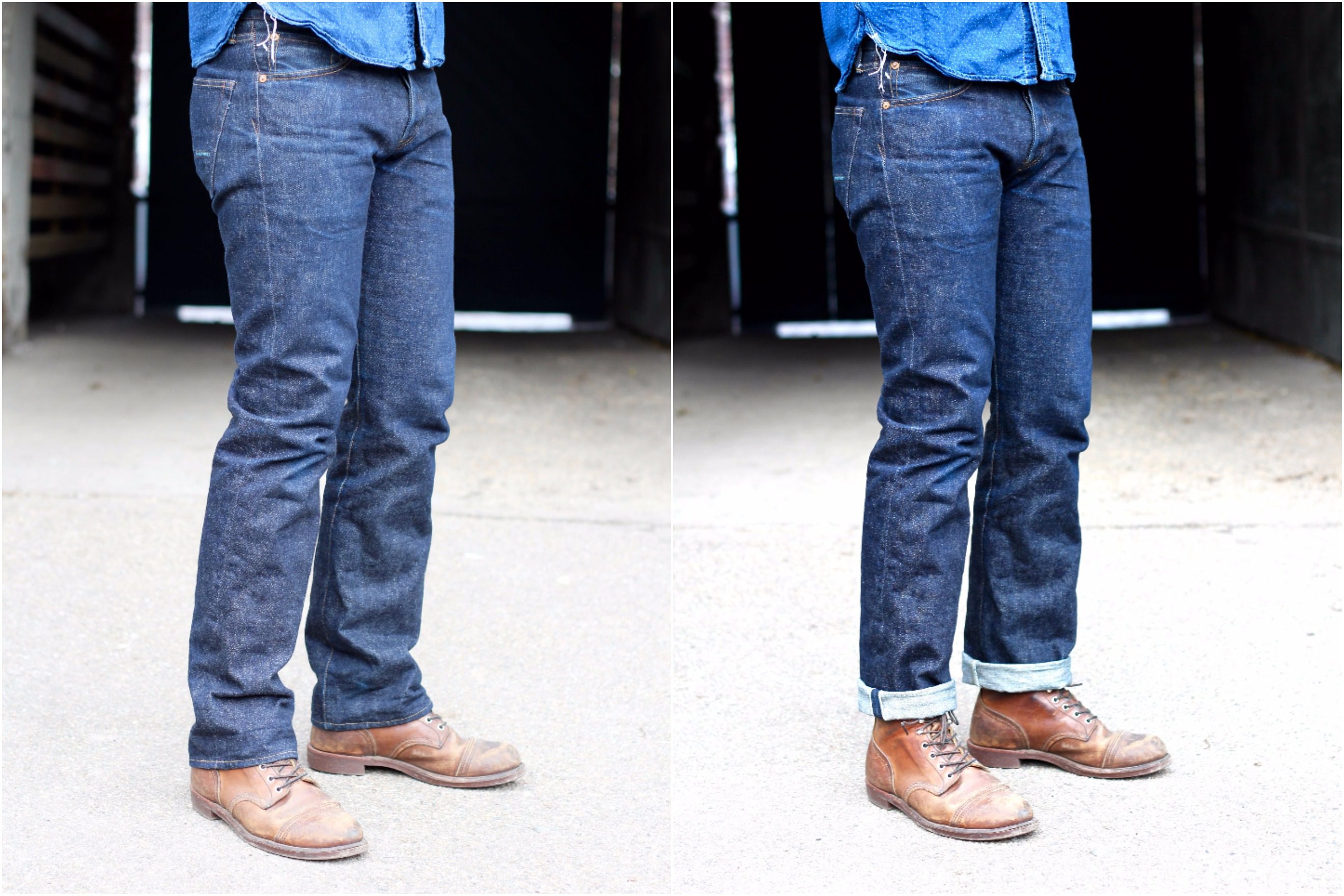 With the length of the jeans, you should again pay extra attention if the denim is unsanforized; that 10%-shrinkage is going to be most pronounced in the legs, where it might translate to around 10 centimetres.
Answering the three questions above will get you a long way towards finding the perfect pair of jeans. Once you've bought them, you enter phase #3.
Phase #3: Post-Purchase
This is when the real fun begins and you (finally) get to wear the jeans! As you live in and with your jeans, you'll usually go through the following steps, which will likely make you ask questions about:
Breaking-in
Washing and cleaning
Repairs
What to Expect from Breaking In Raw Denim
The first days and weeks in your new jeans might be a little uncomfortable. Especially if you've chosen a tight fit or a heavier denim. But just hang in there, even the stiffest raw denim will eventually get soft as you break it in.
To ease this process a little, consider soaking the jeans before you start wearing them. Doing so will also make the jeans last longer and postpone crotch blowouts and other rips.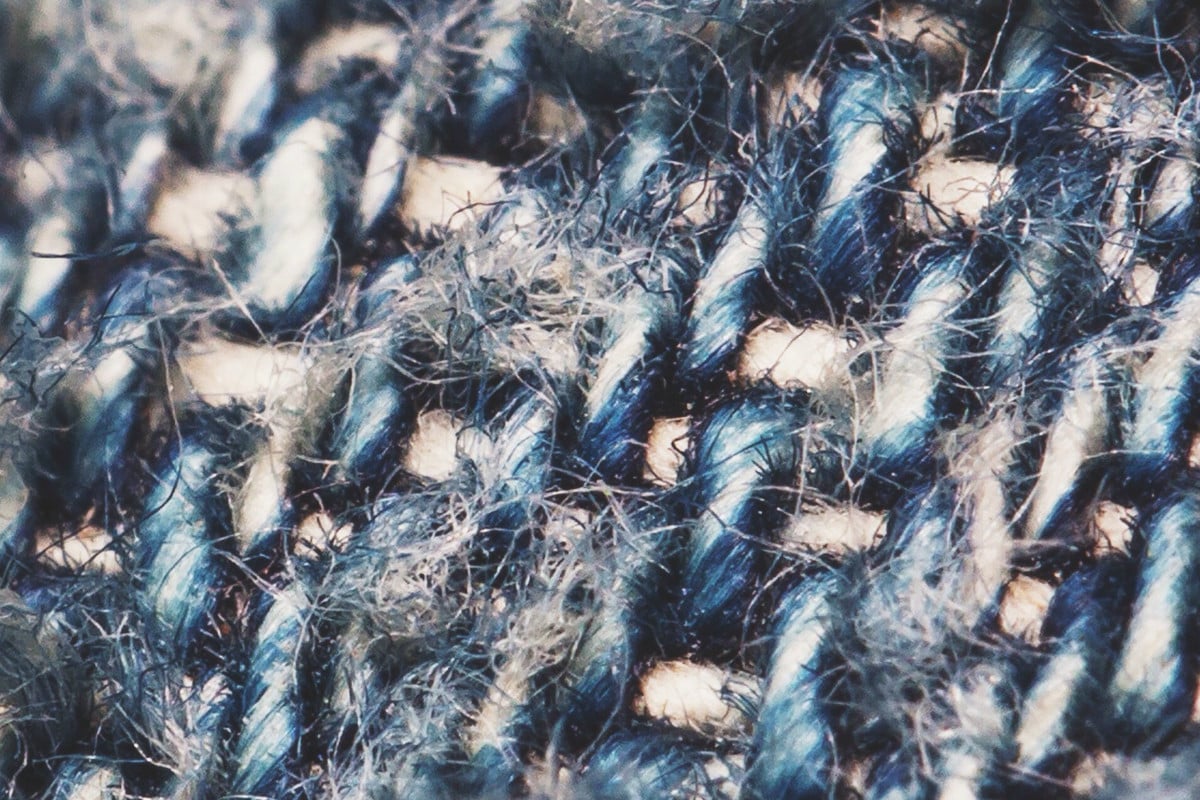 With new raw denim, you'll probably also experience what's known as 'bleeding' or 'crocking.' That's a fancy way of saying the colour will rub off. Soaking might minimise this a bit, but how much they bleed totally depends on the denim.
Bleeding denim is not a bad thing, because you want the colour to come off. But maybe you don't want it on your white leather sofa. Don't panic when your other clothes become blue, the colour comes off in the wash.
How to Wash and Clean Your Raw Denim
How to wash raw denim is a topic that usually causes a lot of discussion among denimheads. I wash my jeans. Not only because I think washing makes denim look better, it also makes it last as long as possible.
With a lot of wear and no washing, raw denim becomes brittle. The starch that's left in the denim from the production process hasn't been washed out. When you combine that with grime and dirt that builds up over months without no washing, you get less durable denim.
The fit also impacts how long the jeans will last. The tighter the jeans are, the quicker you'll wear out the denim in places with high friction, such as the crotch. Stretch in the denim usually accelerates the process further.
If you want to learn how to wash your jeans, check out my guide here. You might also want to take a look at some of the most common denim care myth.
Why You Should Expect to Repair Your Jeans
As you wear your jeans, they will eventually start falling apart. When they do, you should have them repaired instead of simply buying a new pair.
Denim is quite easy to repair! And not is it good for your wallet and the environment, repairs also make your jeans look even cooler.
The most common places for jeans to wear out is around the knee, the crotch area, and essentially anywhere the denim creases. It's usually the warp yarn that breaks first as it gets the most wear.
You can repair your jeans with darning, sewing or ironing on patches, or even with special fabric glue (something I wouldn't recommend, though).
A quality repair done on a darning machine by a professional will cost you around $25-$50. It might be sound expensive, but since it'll significantly extend the lifetime of your jeans, you'll be saving money in the long run. The problem is few places offer proper darning, so you might have to mail your jeans to the tailor, possibly to another country or continent.
That brings us to the end of this guide. I hope you've found it useful. Don't hesitate to ask questions and share your feedback below.
Don't miss out on new posts!
Denimhunters is a knowledge portal for denim enthusiasts and newcomers. Launched in 2011 as a pioneering denim blog, we're a trustworthy source of denim knowledge and advice.
Our Well-Made Essentials buying guides help you build a timeless and adaptable wardrobe of carefully crafted items that're made to last. Start your hunt here!