Want Selvedge With Lots of Bang for the Buck? Start With Our Best Budget Jeans Guide!
When I first heard about raw denim more than a decade ago, I quickly located the only place in town that was selling the stuff and grabbed a pair in my size (Nudies).
I was hooked, and quickly purchased a second pair (Naked & Famous this time, pictured below). Both pairs gave me that full raw denim experience for not a lot of money.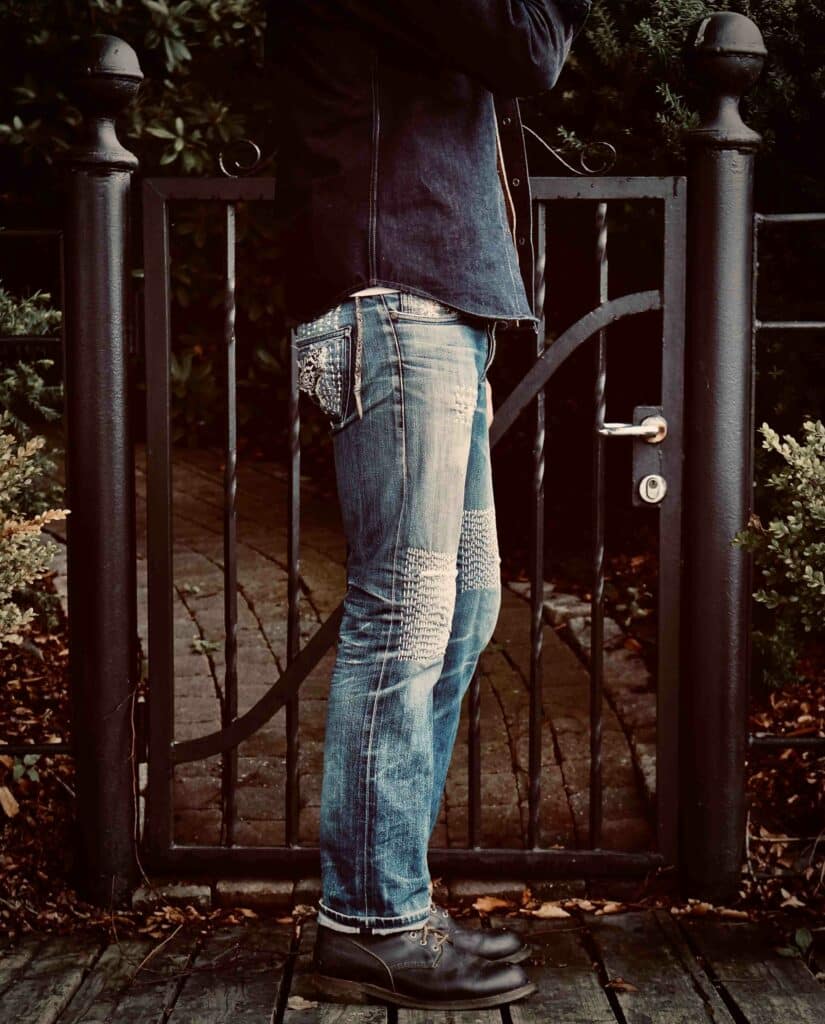 If your first experience of raw denim was similar, your first pair was probably from one of the popular gateway brands like Brave Star, Naked & Famous, A.P.C., Gustin, Nudie, Uniqlo, or Lee 101, which are all excellent starter brands!
New To Denim? On a Budget? No Problem!
While some leapfrog into top-shelf brands like Iron Heart, Samurai, and Pure Blue Japan, most of us dip our toe in the pool with a starter pair before diving in headfirst. If nothing but the best will do, check out our Selvedge Masterlist.
We've made this list for all of those who, for whatever reason, want to keep their per-pair spend down to a minimum but still want to wear selvedge. All prices listed are full retail, and they start as low as $85!
We've looked for pairs that have some of the hallmarks of craftsmanship, including raised belt loops, peekaboo selvedge, and branded buttons. And while the details are usually pared back at this price point, the jeans on this list might surprise you with their level of craftsmanship.
We've excluded non-selvedge jeans, though, including some great starter pairs from brands like Tellason and Levi's that are raw but not selvedge. We stand firm in our belief that selvedge denim is a worthy investment.
Our guides are reader-supported. We earn a small commission when you make a purchase, but it doesn't cost you anything. Prices include local VAT and are subject to change.
---