Thomas is joined by Palle Stenberg from Nudie Jeans to talk about organic cotton, repairing jeans, and how the brand took raw denim mainstream and beyond.
On this episode of the Denimhunters Podcast, Thomas talks to Bahzad Trinos, employee no. 1 at Naked & Famous, about how the brand became a global success.
Raw denim is a journey with eight stages. Where are you in your journey? Are you seeing the blue light for the first time, or are you in denim heaven?
New to raw denim jeans? You've probably got questions. If you want the straight dope (no geekiness, we promise), this raw denim buying guide is for you.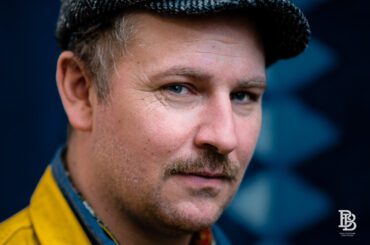 In the second Blue Blooded Q&A with a face from the Blue Blooded Portfolio, you'll meet Peter Rerskov, store manager of Brund in Copenhagen.
We all might know a thing or two about fading denim, but most of us need a little work when it comes to photographing our fades.
At this point, Ruedi Karrer doesn't really need an introduction. He's the Swiss Jeans Freak! Still, I let him have a go at the Q&A. Here are his answers.
Rob got into raw denim and set up his Instagram account after he lost 35 pounds and needed a new wardrobe. Read his story in this Q&A.
His name is Cathal but he mostly goes by Carl. You might know him as calgeary on Instagram. Here, the redheaded, German-based Irishman answers the Q&A.