Wiki home » Raw denim care myths » Myth #3: Wait 6 months
This myth has become so ingrained into the public consciousness that you'll hear everywhere.
Popularised by Nudie, the premise of the myth is that wearing your jeans for at least six months before you wash them ensures great fades.
The problem with the advice is that what constitutes 'great fades' is a matter of opinion.
"When you wash depends on what kind of fades you want," says Jeremy Smith from Standard & Strange. "Less washing means higher contrast fades, regardless of when the washing occurs."
Some might go for six months before they wash, but who are we to judge what great fades are," says Peter Rerskov from Brund.
Therefore, this myth is not a universal truth, "six months is just a convenient number," Nick Coe from Heddels agrees. He simply suggests to wash your raw denim when it's ready to be washed.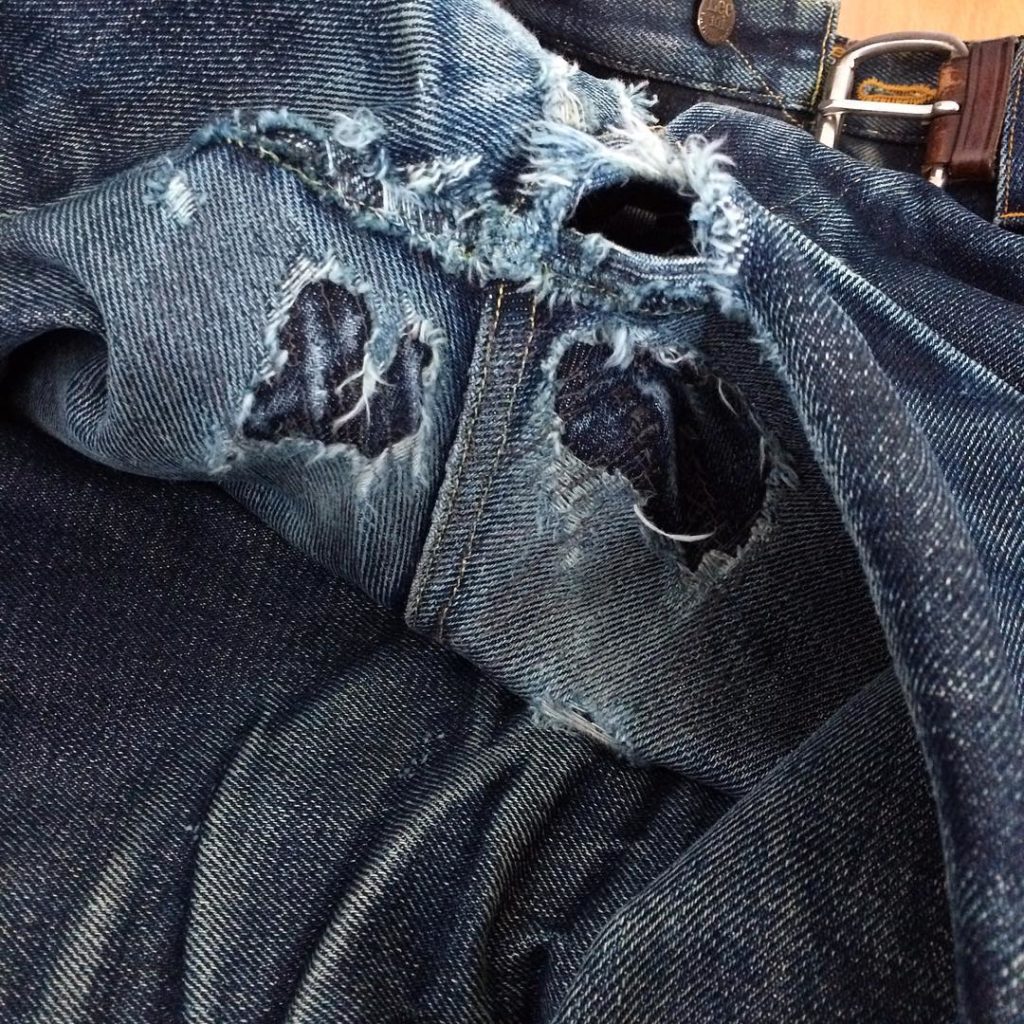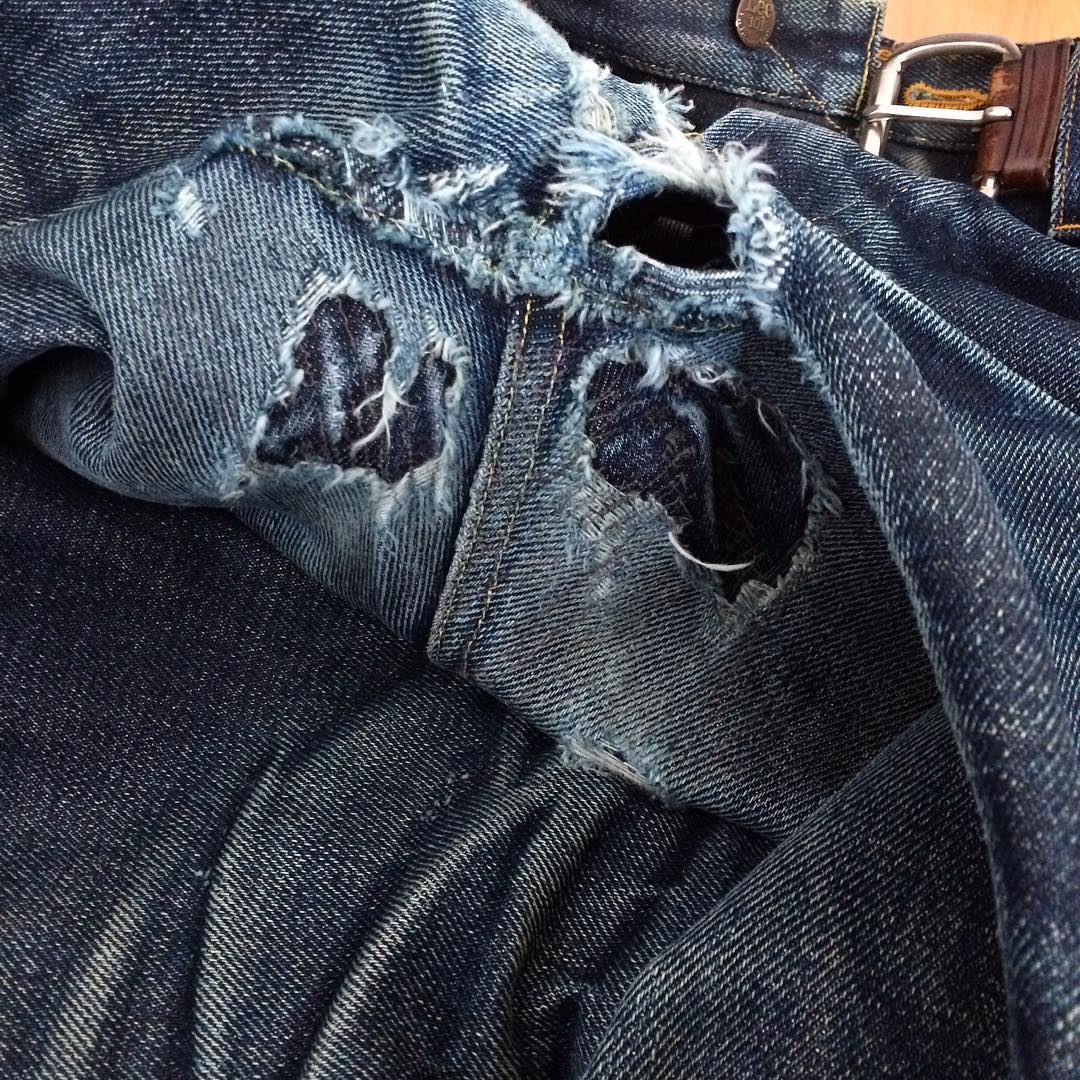 Even more importantly, many forget to tell you that when you don't wash raw denim, it breaks and rips quicker. Danny Hodgson from Rivet and Hide agrees:
Water strengthens the cotton and a wash of some kind will make the jeans last longer," he explains. "If you never wash them you are more likely to get blow outs."
And what is the point of getting those ultimate fades if the jeans fall apart and become unwearable?
Danny washes recommends washing inside out with a gentle detergent either by hand or on a short cycle then hang dry.
Watch our video guide to how you hand wash your jeans here.
If the denim is unsanforized (i.e. shrink-to-fit), Kiya Babzani from Self Edge argues that you still get great and natural fades if you wash every month or so.
"Wash 'em in the washing machine," he told Esquire back in 2015. "And don't worry about waiting months or years to do it. The dirt will break down the fibres and cause early-onset tearing."
And remember that postponing the first wash also only makes sense with raw denim. If the jeans were pre-washed and industrially faded, the process of breaking in the denim has already happened in a factory.
MYTH STATUS: PLAUSIBLE
Wiki home » Raw denim care myths » Myth #3: Wait 6 months