Wiki home » Jeans anatomy » Chain stitch
This Encyclopedia entry is a must-know term. Learn more in our Denim vocabulary.
A chain stitch is a type of stitching were one continuous thread is looped back on itself, meaning there is no bobbin thread.
Chain stitches are stretchier than lock stitches, which is why you find them in places such as the waistband and leg seams of jeans.
Hems sewn with vintage chain-stitching machines develop the desired roping effect after washing because the hem twists around itself.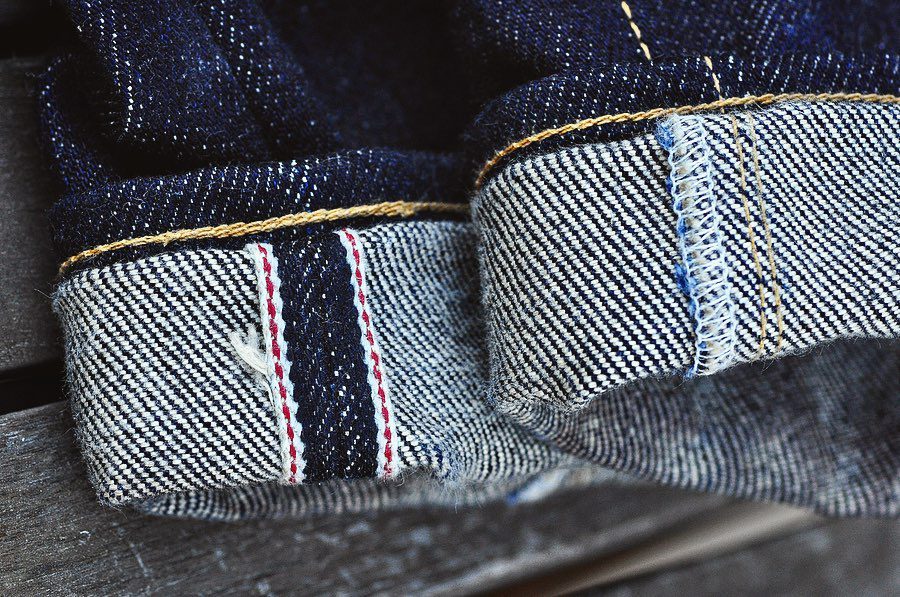 The first chain stitch machine was invented and patented in 1857. But it's the Union Special 43200G, first manufactured in 1939, that has become synonymous with the desirable roping effect.
As early as the 1960s, Japanese denim manufacturers began acquiring Union Specials. When they went out of production in the late 80s, a void in the market was created.
Today, most denim brands use a folder-equipped Union Special 43200G Edge Locker to hem their jeans.
How the chain stitched hem is sewn
A hem consists of three layers.
When sewing, the feed dogs move the bottom layer while the top layer is pushed under the presser foot, leaving the top layer essential uncontrolled.
This results in a feeding inconsistency; the top and bottom layers do not move at the same rate. As they are sewn together, puckers forms.
Without a folder, the feeding is alleviated. But with a folder, the top layer fabric cannot move anywhere to flatten out the pucker, since it is wedged between the foot and the folder. This results in the roped hem. Any Union Special without the folder will not create the roping effect.
It should be noted that to a slight degree natural fibre thread will shrink at a different rate than the denim, which can also cause a slight skew, but it is minimal.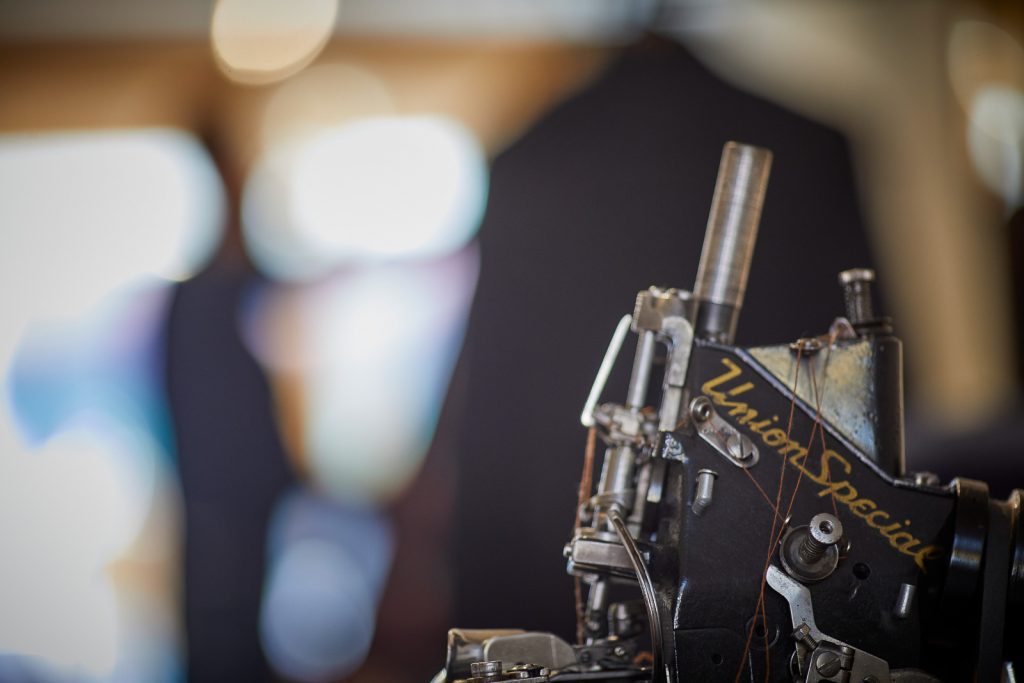 The 43200G is hard to find today: most of them have fallen into disrepair and have been cannibalized to keep other machines running.
The remaining machines are usually found in Southeast Asia or Northern Africa as that is where most garments are being produced currently. Most of the examples that are available on the free market have been purchased by small scale jean brands and shops that do in-store hemming.
As the denim industry is projected to grow to the biggest individual market in the fashion industry, these machines will continue to increase in value. In the past years, there has been a dramatic increase in selling price for 43200Gs and it will continue to increase as the demand is enormous.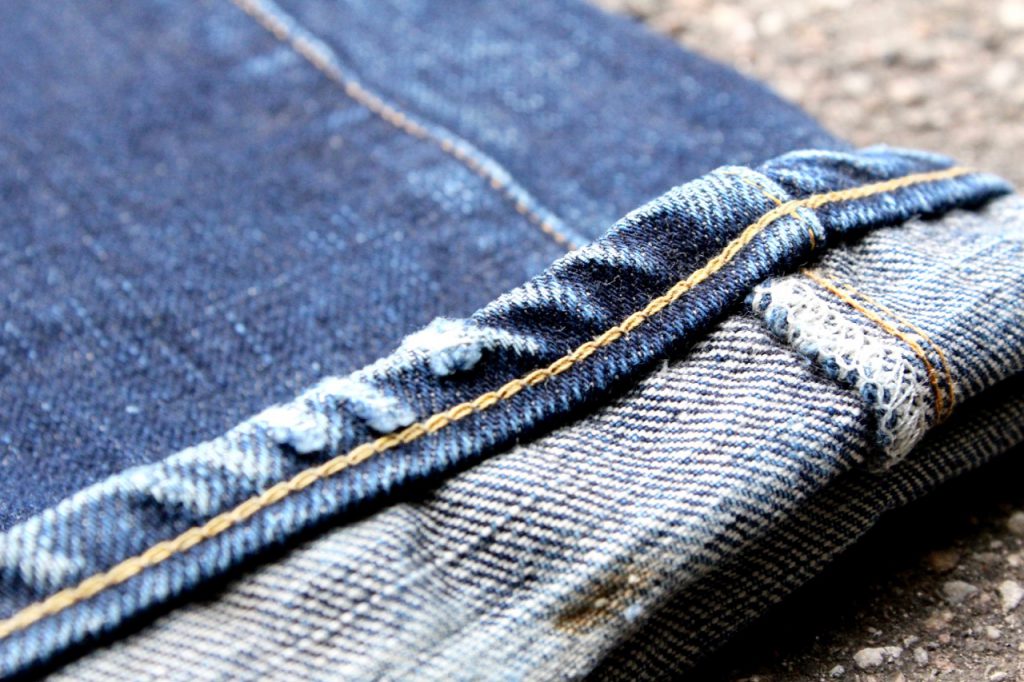 Wiki home » Jeans anatomy » Chain stitch