On this episode, Jake and I are joined by Greg Tamura aka 'The Denim Hound' to talk about what he calls "life after Instagram."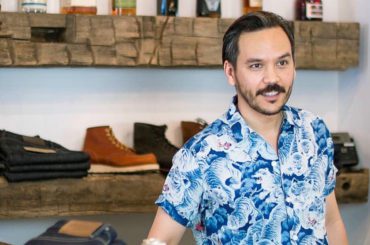 Greg Tamura aka The Denim Hound runs a denim blog next to his actor/director career. Genuinely cool dude. And he's this week's Blue Blooded Instagrammer. Here's his story.
Collaboration jeans are a key part of the raw denim community. But they're usually between brands and retailers. Collaborations between bloggers and brands are less common. So, how did Greg Tamura aka The Denim Hound get his own collab jean?