The World's Best Men's T-Shirt? Big Claim! We've Reviewed 8 Tees That Might Fit the Bill
For years, I've been investing in my jeans, my button-up shirts, and my jackets. For the majority of this time, though, my tees were an afterthought. I couldn't get over the sticker shock, so I was rotating through a collection of old tees, some of them decades old.
My first well-made tee showed me what I had been missing. Everything I loved about great denim pieces–the weight, the texture, the construction–was suddenly a factor in my selection of basics. Since my first foray into well-made tee territory, I have become something of an evangelist for top-shelf basics.
For this guide, we tested eight tees from some of the absolute best makers: Merz b. Schwanen, Iron Heart, Warehouse, Samurai Cotton Project, Whitesville, Wonder Looper, Utilitees, and Oni (click on these links to head directly to that part of the article).
Though we consistently advocate for buying fewer, better things, our basics are an exception to this rule. Unlike raw denim, which fades beautifully when washed infrequently, cotton tees need regular laundering. We should be reaching for a clean one every few days.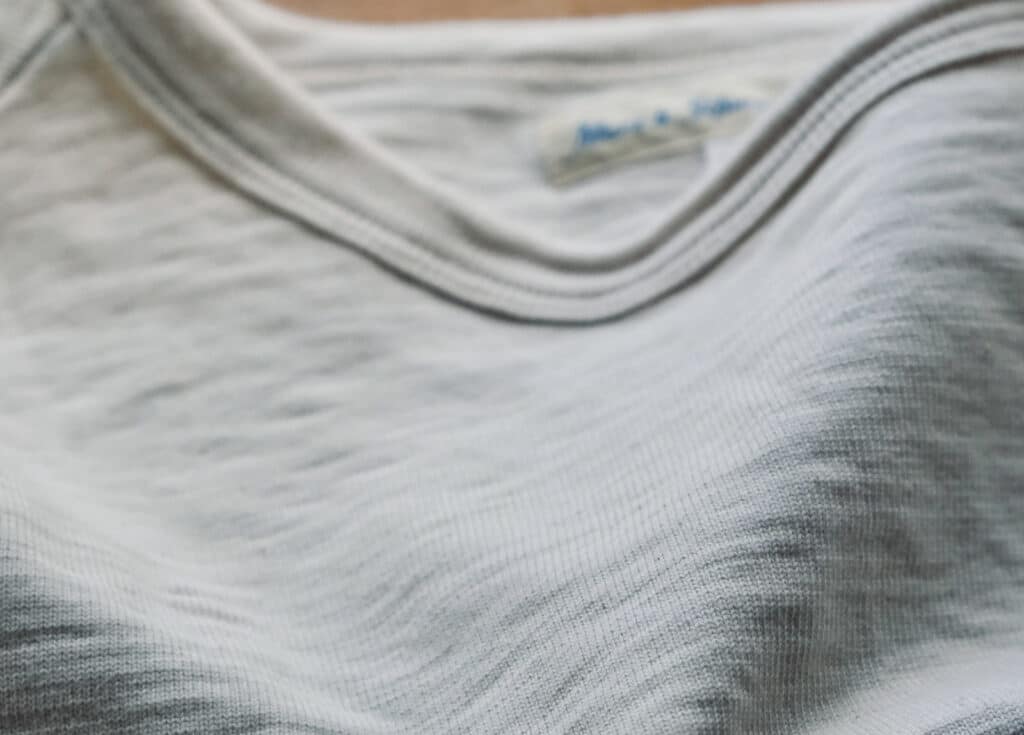 All Tees in This Guide Are Category Winners
We can personally vouch for every tee in this guide. We've tested them by wearing and washing them multiple times. All fit pics are after the shirts have been washed.
Yes, they are from brands we know and trust. But we put them through the wringer with our own hands and didn't make any assumptions about how these shirts perform based on the brands' reputations.
Six of the eight tees we look at below are loopwheeled. When looking for a top-tier tee, looking for "loopwheeled" in the description is a great starting point, but it's not the only factor to consider. Instead of reflexively reaching for something loopwheeled, use a broader range of criteria including weight, construction, handfeel, and price.
Which shirt will be right for you will depend on how you assign value. Though there are definitely other great tees to consider, we're confident that you'll find your perfect tee among the shirts we've covered below. Happy hunting.
---
---
---
---
---
---
---
---
---
Honourable Mentions
Every shirt on the list above has been tried and tested by us. This doesn't mean, however, that we can be certain that these are the best tees on the market. It's a crowded field, and, though we haven't tried them personally, we have to give honourable mentions to some of the makers we haven't tried yet.
If we return to this topic at a later date, we'll do our best to include tees like:
Even still, we'll be leaving great tees undiscussed. Let us know what your favourite tee is. We'll be sure to at least consider it as we update this list.
Our guides are reader-supported. We earn a small commission when you make a purchase, but it doesn't cost you anything. Prices include local VAT and are subject to change.