Iron Heart fans are spoiled for choice when it comes to made-to-fade shirts and jackets. These seven well-made pieces should be at the top of your list.
Experienced faders know that Samurai shirts and jackets fade like nothing else. Here are six made-to-fade and rally-ready Samurai shirts and jackets.
Looking for a made-to-fade denim shirt or jacket? Start your hunt with this hand-picked selection of Full Count shirts and jackets.
For Bryan's first ever denim trade show, Bluezone came through with a banger of an event. This show report highlights what we saw and took away from the show.
2022's summer edition of Munich's Bluezone will be Bryan's first (ever) denim trade show. Here's what he's expecting from it.
Redcast Heritage and Oni Denim have collaborated on a 14 oz heavy Oxford pair. Here is our review.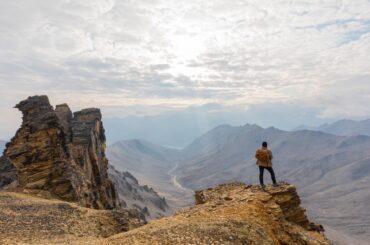 Raw denim is a journey with eight stages. Where are you in your journey? Are you seeing the blue light for the first time, or are you in denim heaven?
We all might know a thing or two about fading denim, but most of us need a little work when it comes to photographing our fades.