This blog post is an adapted excerpt from Blue Blooded. If you don't have the book already, you can buy it here.
How to Style Jeans and Denim Outfits for Each of the 10 Jeans Archetypes
'Fashion' is a topic that can stir up some emotions. For some, keeping up with the latest trends is a joyful passion. For others, just thinking about having to get into yet another new trend can cause headaches.
For guys especially, though, it's my impression that the great majority doesn't think all that much about fashion; either because they're already confident about their style, or because they genuinely don't care.
No matter how you feel, having a fundamental understanding of how to style jeans gives you a lifeline when you're navigating all those new fashions and trends.
By familiarising yourself with what I've defined as the ten archetypes of jeans (first published in Blue Blooded), you get to quickly identify how the jeans would typically be worn, what to wear with them, and, importantly, what they generally communicate. In others, you can 'hack the outfit.'
I've defined the archetypes based on four characteristics:
The archetype's signature jeans
The archetypal personalities the style is inspired by
The values that the style communicates
How to style the jeans with other iconic garments that match the archetypal denim item
Knowing each archetype's historical references helps you become more conscious about how others interpret your style, whether they're consciously aware of the different associations of the garments or not.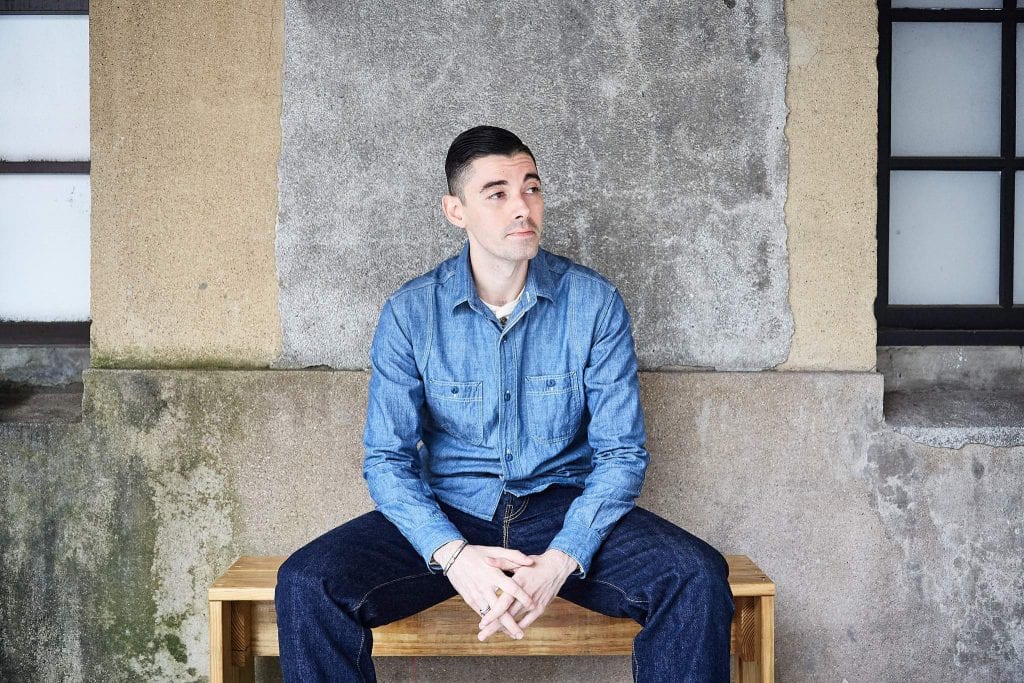 Archetype #1: The Worker
Signature jeans: Denim overalls, high-waisted and wide-fitted jeans with cinch-back and suspenders, or even a bib-overall
Archetypal inspiration: Miner, mechanic, factory worker, farmer, boilerman
What it communicates: Working class, craftsmanship
How to style the jeans: Canvas or 2×1 twill jackets, chambray shirt, button-pleated henleys, sturdy worker boots
He wears denim for its utility purposes and durability, more than for how it looks. Often his jeans have cinch backs and suspender buttons instead of belt loops.
Archetype #2: The Cowboy
Signature jeans: Lee Riders and Wranglers
Archetypal inspiration: American frontiersmen, 'dude ranchers,' rodeo riders
What it communicates: American Dream, patriot (in the US), pro-America (other nationalities)
How to style the jeans: Westernwear essentials such as denim jackets, denim shirts, cowboy boots (obviously) and big belt buckles
Archetype #3: The Lumberjack
Signature jeans: Classic five-pocket jeans, sometimes a bib-overall
Archetypal inspiration: Paul Bunyan
What it communicates: Masculinity, ruggedness, outdoorsman
How to style the jeans: Checked flannel shirts, watch cap beanie, chunky logger boots
Archetype #4: The Rebel
Signature jeans: 1950s-style Levi's 501s or similar high-waisted straight fit five-pocket jeans worn with big cuffs
Archetypal inspiration: James Dean, Marlon Brando, Steve McQueen, Marilyn Monroe, Elvis Presley
What it communicates: Cheekiness, non-conformist, life fast die young
How to style the jeans: Fitted white T-shirts, leather biker jacket, engineer boots
When the American GIs came back home from World War II, the kept wearing their jeans.
Some had a hard time adapting back into society (no one was talking about post-traumatic stress disorder back then, but that's probably what many felt) and some were causing a trouble.
Jeans became synonymous with danger and rebellion, which indirectly inspired other countercultures such as the beatniks to adopt jeans. The garment became a symbol of rebellious youth through movies and music. This symbolism has stuck to jeans ever since.
Why we cuff our jeans
The fashion of cuffing jeans dates from the time before sanforization. Before that all jeans were unsanforized and they would shrink up to 10% once washed.
What cowboys and workers did until the fabric had shrunken was to cuff the jeans. In those early days, some brands also offered only one length.
Archetype #5: The Hippie
Signature jeans: Washed-down flared jeans usually in a slim fit, sometimes the flares and DIY embroidery
Archetypal personalities: The Grateful Dead, John Lennon
What it communicates: 'Peace, love and harmony,' free spirit, environmental consciousness
How to style the jeans: Fringed vests, colourful headbands, tunics, sandals
Out of the beatnik culture grew the hippie movement. Denim is everywhere and it's embraced by many different subcultures as a way to express solidarity with downtrodden minorities and rebel against the suit-clad establishment.
Archetype #6: The Rock 'n' Roller
Signature jeans: Stonewashed 501s with knee rips or black slim fit jeans
Archetypal personalities: The Ramones, Kurt Cobain, The Strokes
What it communicates: Anarchism, anti-establishment, rage, raw masculine force
Other iconic garments: Leather jacket (often the biker style) flannel shirt, Chuck Tailors or similar canvas sneakers
Archetype #7: The Hip-Hopper
Signature jeans: Oversized baggy jeans
Archetypal personalities: Early 90s' hip-hoppers
What it communicates: Outlaw, money and success
How to style the jeans: Oversized T-shirts, basketball sneakers, gold necklaces
Archetype #8: The Minimalist
Signature jeans: Slim or skinny fit jeans (often in darker, monochrome colours)
Archetypal personalities: Young urban Scandinavians
What it communicates: 'Yuccie' (young urban creatives), sophistication, creativity, highly developed sense of style, appreciation of quality
How to style the jeans: Slim fit tops made from exclusive fabrics, high-quality Italian leather sneakers
Archetype #9: The Mediterranean
Signature jeans: Heavily washed designer jeans
Archetypal personalities: 'Pitti peacocks'
What it communicates: A little flamboyance, success, 'loudness'
How to style the jeans: Sunglasses, colourful shirts, fine leather shoes
Archetype #10: The Dad
Signature denim: Light stonewashed Levi's jeans in a relaxed fit, so-called 'dad jeans'
Archetypal personalities: Steve Jobs, Jerry Seinfeld, Barack Obama
What it communicates: You don't care much about fashion
How to style the jeans: Oxford shirts that are too big, trainers, turtlenecks
Which Archetype Are You?
Having a fundamental understanding of what different denim styles communicate is important because people around you use the way you dress as a nonverbal indicator to form perceptions about you. It is particularly important for first-hand impressions.
Regardless of the context, what you wear implicitly communicates who you are. Being aware of the signals you send helps you be more deliberate about how others perceive you. (This naturally also depends on whether those 'others' are aware of and share your interpretation of the signal you're sending, but that's beyond your control.)
Guidelines, Not Rules!
The archetypes are style guidelines rather than rules. They aren't answer keys for how you style your denim outfits, and you shouldn't follow them blindly. That will only make you look like a cliché.
You can use them to steer clear of unintentional style clashes. But my main goal is to make you more conscious about different denim styles and give you a set of references to create your own individual style.
In the end, the best approach is to wear what you like for your own sake, not for the sake of what others (might) think.
Need help finding the perfect pair of jeans?
Denimhunters is a knowledge portal for denim enthusiasts and newcomers. Launched in 2011 as a pioneering denim blog, we're a trustworthy source of denim knowledge and advice.
Our Well-Made Essentials buying guides help you build a timeless and adaptable wardrobe of carefully crafted items that're made to last. Start your hunt here!