This Quick Guide Teaches You the Essentials of Selling Jeans in Retail (With Links to In-Depth Resources)
Selling jeans is all about telling stories. It's about painting a picture with historical facts; explaining how jeans are made; and highlighting all the details that justify the price on the tag.
But more than anything else, selling jeans is about how good you make your customers look and feel. It's about helping them find jeans that fit, and providing relevant advice they can use to make their jeans last longer and look better.
In this quick guide, I'll give you a preview of the member resources that discuss and teach the fundamentals of selling jeans in retail.
You'll learn four priorities you can use to help your customers find perfect jeans; the fits that work best for the most common male body types; how your customers should wash their jeans; as well as why you should repair your jeans.

Although jeans are often considered a wardrobe essential, buying that perfect pair has more in common with the process of getting a tailored suit than picking up a pair of socks.
When you're helping your customers buy jeans, the approach I recommend is what I call the four 'buying priorities':
Budget
Fit
Style and details
Brand
In my experience, you get the best result if you go through them in this particular order. Often, though, you don't have to be very explicit.
For instance, it's not advisable to ask directly about your customer's budget. Instead, study his facial expressions to find out what he thinks about your prices. You can also try showing him some of your pricier jeans and read his reaction. The fact that he's still in your store if you get this far means your selection is most likely within his budget range.
Generally, your goal is to help your customer buy 'less but better,' meaning higher quality. That's why budget is the first priority.
The toughest part of finding perfect jeans is getting the fit right. It's the second and most important buying priority!
Fit is also what you should pay most attention to when you're helping your customer; he needs to feel comfortable wearing the fit, and he needs to be convinced that the jeans look good on him.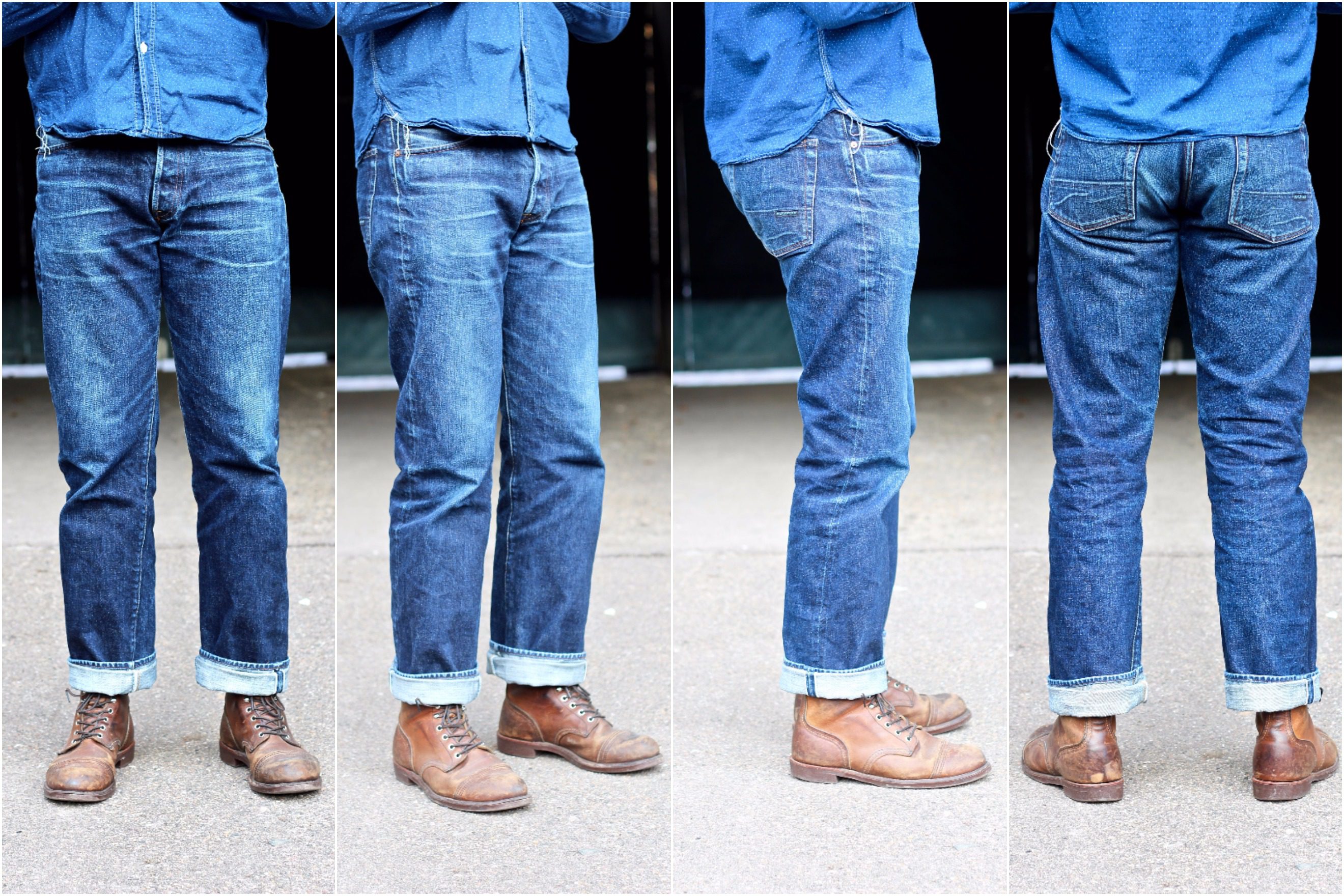 There are four elements that determine the anatomy of jeans fits:
The shape of the leg
The rise
The length
The denim itself
It's the combination of these that give you the different kinds of fits.
And when you marry the anatomic fit elements with the characteristics of the most common male body types, you'll be able to give your customers fit guidance they've never experienced before.
As someone who's selling jeans, you'll surely often get questions about how they should be washed.
Your answer is important; the way we wash our jeans has a considerable impact on how long the jeans will last and particularly how good they'll look.
That's because washing removes the colour of the denim, which changes how it looks, and slowly wears down the jeans.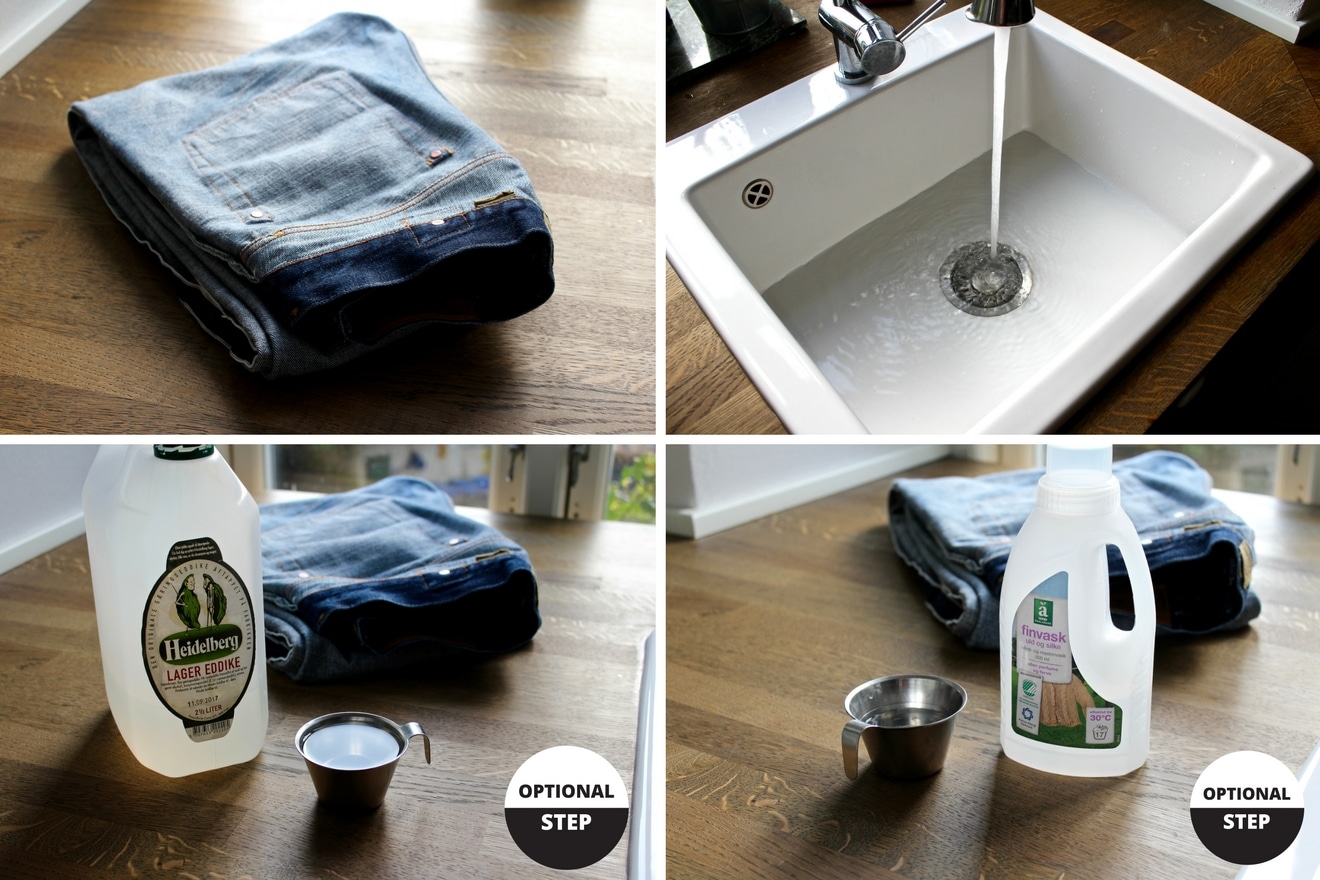 With the growing popularity of raw denim jeans—those that haven't been washed in the factory—we've seen a lot of interest from the general public in how we wash our jeans, or how we don't wash them.
When you don't wash your jeans, the colour doesn't change as quickly and as uniformly. Instead, you'll create your own lived-in and 'washed' look as the colour wear off in the places that are most abraded.
For something that seems so simple, there's an overwhelming amount of facts to keep straight. And you easily risk confusing your customers.
We like our jeans more as they break in and slowly start falling apart. In fact, many consumers are happy to pay more for new jeans that are already faded and ripped.
The problem is that no jean lasts forever.
Featured image shows Self Edge Mexico, from 3sixteen's Retailer Spotlight, photo by Bernardo Arce. 
Take Your Denim Knowledge To the Next Level
The Denimhunters Academy is the denim industry's new independent on-demand online education and staff training platform.
It teaches you how to create meaningful and memorable experiences for your customers with product knowledge and storytelling.