Six Denim Designers Discuss the Business of Premium, Fast Fashion and Heritage Jeans
There's no getting around it; the world is becoming ever more digital and virtual. Communication, meetings, sourcing, designing, marketing, learning. All of it you can do from the comfort of your home or office.
So why do designers, developers, buyers, marketers and, not least, the suppliers of the denim business still spend valuable time and resources on trade shows? What do events like Munich Fabric Start's Bluezone offer that you can't get online?
As I see it, trade shows are crucial for denim professionals to nurture and form business relationships. They allow you to take the pulse of the industry. And they give you a unique opportunity to peek over shoulders of your colleagues and competitors.
Increasingly, trade shows also becoming hot spots for learning and knowledge sharing through workshops and seminars. And for those of us that're spending our days in front of a screen, they're a welcomed break from the daily humdrum.
Most importantly, though, trade shows are instrumental for designers, developers and buyers to discover new suppliers and fabrics. In a previous guide, I've recommended some the tactics to follow when you're looking for new jeans suppliers.
With the help of the six denim designers below, this sponsored blog post discusses the opportunities and challenges of three sectors of the jeans business, and how designers, developers and buyers can use this knowledge when they're sourcing and visiting trade shows.
The 3 Sectors of the Jeans Business
Jeans aren't just jeans. Roughly, the business can be split up into three sectors; premium, fast fashion, and heritage. I asked the six designers to define and explain each sector along with their most important opportunities and challenges.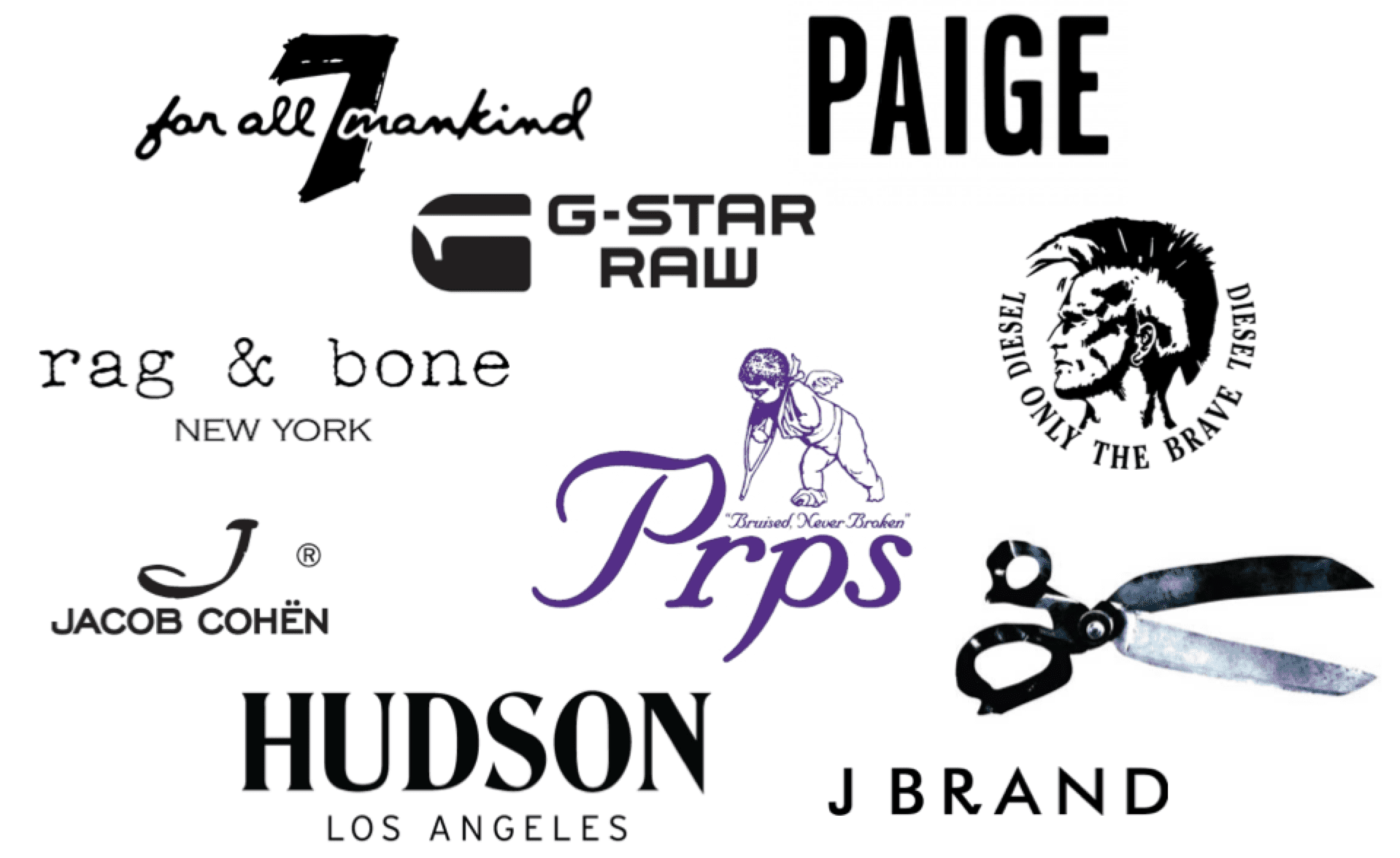 Defining the Premium Jeans Sector
For the premium sector, brand image is key, says denim consultant Martin Schaefer, and it's often visible in every little detail.
Premium is defined by quality, workmanship, design features and garments made from high-end fabrics. "It's about luxury," Monsieur-T.'s Tilmann Wröbel concludes.
Being 'premium' entails quality in every step of the way," freelance designer Klas Dalquist agrees. "If you want premium, you can't fake it."
It's about creating something that is totally unique, and there's not necessarily a demand for it yet.
Premium brands strive to make jeans with character and storytelling, and they like added values such as eco-friendly production and fabrics, wash innovation and creativity, design consultant Christine Detlefsen elaborates.
For the target consumer, fit is crucial, and fabrics for both men's and women's premium jeans usually have stretch, freelance designer Christine Rucci adds. Because of these characteristics, the premium sector is constantly evolving, says denim designer Christina Agtzidou.
The Opportunities and Challenges for Premium Jeans
Consumers care more about what they wear, eat and consume in general, Klas observes. "That's great if you're making a high-end product."
A key opportunity for designers and developers working in the premium jeans sector, Martin argues, is that they can more or less pick and choose as they please between fabrics and laundry processes.
However, you have to invest a lot before you get a payoff, Klas observes.
A premium brand needs high margins as investments in development and marketing are high," Christina Agtzidou adds. "As the sector relies heavily on wholesale, retail prices are high."
Christine Detlefsen points out that another challenge is "to keep innovating, especially in terms of sustainability and styling." She also argues that also it might be a challenge to find suppliers that will work with the low quantities that some premium makers operate with.
Christine Rucci reminds us of a far more global concern for the premium jeans sector; that it's being diluted by fast fashion. This means "brands need to either shorten the delivery cycle, which eats into margins, or increase volume. It's a real challenge."
She also calls out for more consistency when it comes to fits and fabrics. "All too often, brands change fit and fabric," she says, leaving consumers confused and frustrated.
Defining the Fast Fashion Jeans Sector
Fast fashion is highly price-driven. It's about value for money and "on-time products," as Tilmann defines them. If premium is where trends are birthed, fast fashion is where they're commercialised.
Price, look and timing are everything. These products need to enter the market at the right time with the right price," Klas argues. "It's not about the small details. It's about 'now' and daring to be different."
The sector is defined by creating visual impact, fits and trends. Because the garments are made for the present, how long they last and whether they get better with age or not is less of a concern.
In essence, it's about quenching the consumers' thirst for the latest trends at an affordable price with a collection rhythm that is usually monthly.
Fast fashion can also break new ground, Klas adds. Not necessary with the latest innovation, but with new statements. Still, with low margins and high volumes, being commercial is a must.
As a result, fast fashion brands focus on cheaper denims, often with stretch, "combined with more intense and less refined washing, which is heavily influenced by seasonal trends," says Christine Detlefsen.
The Opportunities and Challenges for Fast Fashion Jeans
Because there's a much higher demand for new products in fast fashion, designers and developers can experiment more with new styles or treatments.
You can try something new and sell it fast," Martin says.
But because price point is so important, designers are more limited in what they can choose between. The high turnover of products also makes it challenging for designers to make jeans that are both fashionable and commercially viable, Christina Agtzidou argues.
And even in fast fashion, consumers want goods that don't just fall apart. But because quality is less of a priority, "you are living on the edge between being fast and having quality issues," Martin explains.
"It's a huge challenge to have good fabrics and finishes while maintaining a low price point," Christine Rucci concludes.
Defining the Heritage Jeans Sector
The heritage sector is about quality, storytelling and the roots of denim. "The jeans must have a story," Martin argues, and consumers will ask about how the garments are made.
Heritage is highly influenced by a quest for 'the authentic.' It's about shuttle-loomed fabrics, old-fashioned workmanship, how the garment is stitched and constructed, and where they're made. On top of that, how the garment ages is crucial.
We are talking slow fashion here," Christina concludes.
The consumer is less concerned with trends and price points. He wants to feel comfortable and to know what he's wearing.
The Opportunities and Challenges for Heritage Jeans
The greatest opportunity for designers and developers working with heritage jeans is that you can use very good fabrics, Martin argues. He adds that you'll also have less washing issues because most jeans in this sector are sold as raw. However, it's far from all producers who can make jeans the old-fashioned way.
Christine Rucci argues that the lack of skilled sewers is a growing challenge for the sector. Especially in the US.
For Klas, the opportunity is that it's less confined by trends. However, this might also be the Achilles heel of the sector. Because how can you be different while staying the same?
It's harder to create newness within the heritage world," Klas argues from experience. "It's about making something that is recognisable but a bit better than what the market expects."
Christina agrees, pointing out that a key challenge is that, because garments last longer, you simply sell less.
How to Source Fabric for Each Sector
Now, keeping the opportunities and challenges in mind, let's look at what designers, developers and buyers should look out for in each of the three sectors when browsing through fabrics.
Sourcing Fabric for Premium Jeans: Fabric Features as Added Value
With premium jeans, you need to focus on the features of the fabric, says Christina. Christine Detlefsen agrees. She recommends that you look for "unique fabrics with a special look, great hand feel and a story to tell the consumer."
This could, for instance, be a denim that can be washed and worn without any loss of recovery. Or fibre innovations that give a different touch and look, such as Tencel, hemp, linen, silk or wool. Christine Rucci adds that branded fibres are great for adding value consumers can relate to.
Klas mentions that it also matters where the fabric is made, where the fibres come from and how it's woven. "Look for new types of fibres or new yarns treatments," he advises. "It's the little things that make the big difference."
Sourcing Fabric for Fast Fashion Jeans: Find Variety in Being Consistent
When it comes to fast fashion jeans, you need to make sure that the fabric will behave exactly like you expect it to. The quantities you'll be ordering are likely going to be massive, so mistakes can be very costly.
How the stretch behaves and colour fastness are especially important. Christina Agtzidou suggests focusing on fabrics that're already in production and then spice collections up with new casts to add variety.
Christine Rucci recommends you choose fabrics that can be finished in various ways; narrow down the fabric options and go deep in garment finishing.
To make sure you meet a certain price point, she recommends to work backwards from the recommended retail price and figure out what your target fabric can cost.
Klas suggests that you shop around between suppliers from different regions as this will give you more variety in terms of looks. Martin adds that you also want to consider which other clients are using the fabric.
Sourcing Fabric for Heritage Jeans: Construction and Fade
When sourcing for a heritage brand, you want authentic fabrics. Focus on the fabric's composition, the weight, and the cast.
"You want to know how it's dyed," says Christina Agtzidou, as this will define the fading of the garment. Klas adds that it's also crucial to see fade samples of the fabric if you're going to make raw denim jeans.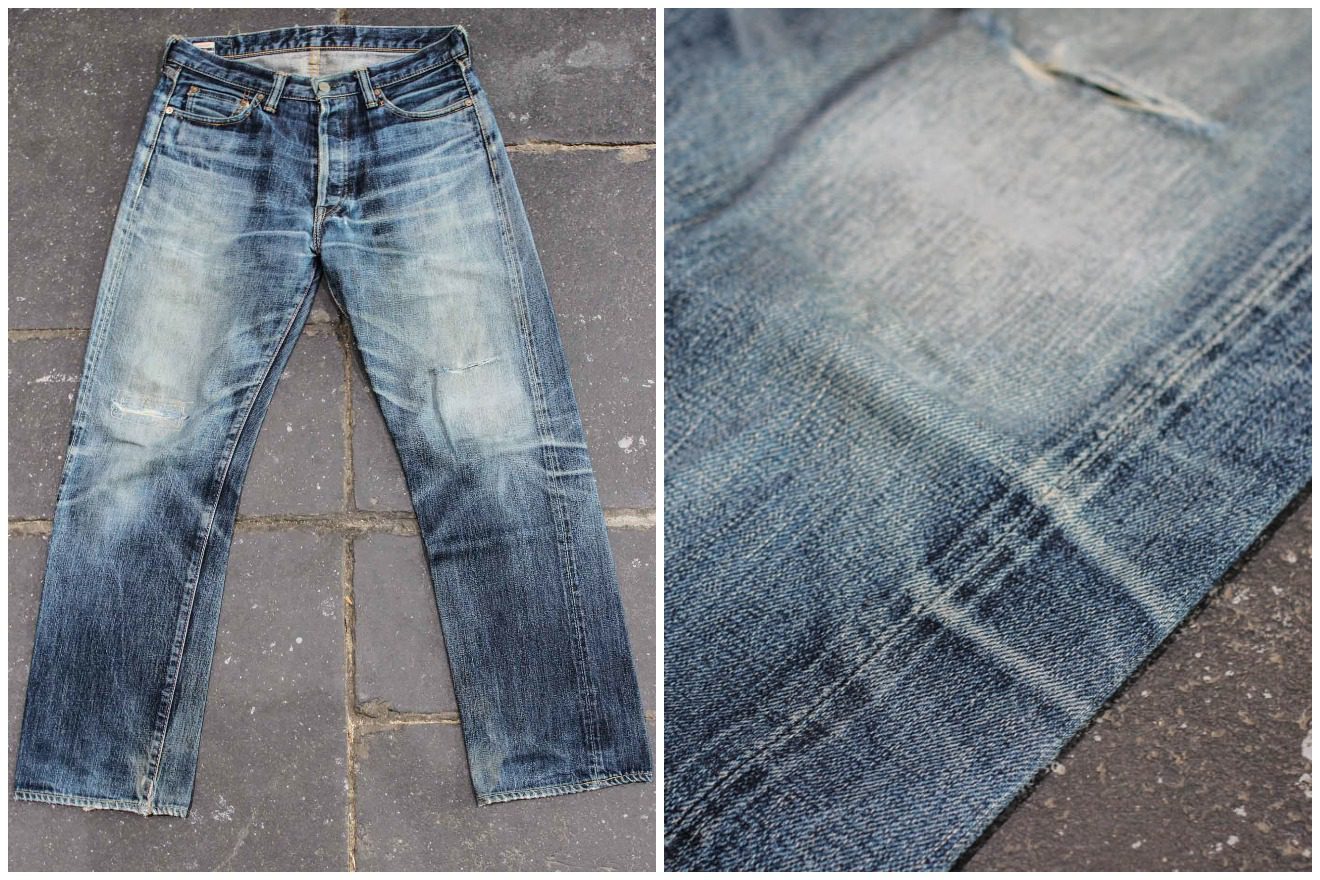 Christine Detlefsen recommends focusing on traditional constructions and the surface character. She highlights that heritage brands are now also embracing stretch fabrics, as long as it doesn't compromise the authentic look of the fabric.
Lastly, Christine Rucci suggests to ask the mill which items they plan on running in production, and then tag onto to those items to help with minimums. This works particularly well for smaller brands who often can't order the minimum order quantities on their own.
How to Source Garment Manufacturing for Each Sector
Once you've sourced your fabric, you need it cut and sewn into a garment. Let's hear what the designers recommend to get the best results with each sector of the jeans business.
Sourcing Premium Jeans Manufacturing: The Highest Standards
Making premium jeans requires high production standards. "The garment manufacturer should fulfil all standards and offer perfect stitching and laundering," Christina argues, and adds that the "factory should understand the brand position and collections appearance."
Tilmann recommends you to also look for manufacturers that are innovative and have small minimum order quantities. Christine Detlefsen adds that flexibility, attention to detail, and willingness to take risks and to innovate are important characteristics in a premium jeans maker.
In Klas' experience, the easiest and fastest way to find out if a manufacturer is worth your time is to look at what other steady customers they're are producing for. "It's not a guarantee it suits you, but at least you have an idea."
He warns that it might take time to find the right production partner, "so make sure you put your heart into finding a supplier that gets what you are trying to do."
Sourcing Fast Fashion Jeans Manufacturing: Capacity and Sampling
In fast fashion production, capacity is key, Martin argues. You want fast and creative sampling and efficient production lines. Ask about the setup of the factory, including which machines they're using, bulk production setup and laundry capabilities.
"It's also important to find a supplier that can provide input for continuous collections and have skilled merchandisers to handle the big amount of styles," Christina argues from experience. It also helps if they're used to working with many different types of fabrics, Klas suggests.
Often, you'll get the best results with high volume vertical setups that include in-house mill, well-developed laundry, good communication and trustworthy management, Christine Detlefsen argues.
Sourcing Heritage Jeans Manufacturing: Attention to Detail
To make heritage jeans, you need someone who understands and respects denim's history, Christine Detlefsen argues. "Someone who understands what to do with a great fabric," Klas adds.
"Look at what they're wearing," Martin suggests, "and ask them to explain what they are doing and why."
Even more importantly, the supplier should be able to make all the details of your design exactly like you want them.
Have a look at their showroom, Klas recommends. "If you like what you see, you won't have to explain how you want your jeans made over and over again."
This means you must ensure that the supplier has the machines needed to make the details you want, such as chain stitching machines, Tilmann adds, and that the pattern makers and sewers know how to operate the machines properly.
Klas warns that you should be careful with suppliers that use sub-contractors as you risk not getting the same standards.
Supported by Munich Fabric Start's Bluezone
This blog post is sponsored by Bluezone; Munich Fabric Start's independent trade show for the denim and sportswear community.
The family-run Munich Fabric Start was established in 1996. Twice yearly, it attracts 20,000 fashion professionals to Munich. Bluezone was launched as the first denim-dedicated show in 2003. Today, it hosts more than 100 carefully curated exhibitors.
The show caters to all your sourcing needs: well-established 'all-star' mills; 'catalyzers' that create future trends in denim; and how new technologies and laundry solutions can make denim more sustainable.
The next Bluezone show is scheduled for January 30 to February 1, 2018.
Disclaimer: None of the individuals mentioned in this blog post are affiliates.