Rob got into raw denim and set up his Instagram account after he lost 35 pounds and needed a new wardrobe. Read his story in this Q&A.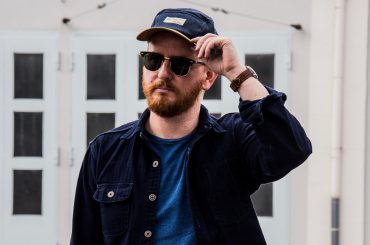 His name is Cathal but he mostly goes by Carl. You might know him as calgeary on Instagram. Here, the redheaded, German-based Irishman answers the Q&A.
Los Angeles is the denim capital of the US. The city has over 4 million inhabitants, dozens of influential brands and retailers, and a thriving raw denim community on Instagram. A group of these denimheads have formed what they call the LADenimHangs.
The Q&As with Blue Blooded Instagrammers are a great way to really get to know some of the people I've come to know through Instagram. Now, I'm expanding my focus with another Instagram series of curated and categorised lists of feeds that I think you should follow. We start with the ladies in denim.
In this sixth instalment in the Blue Blooded Q&A series, you'll meet Pål aka @thedenimjournal on Instagram who, like myself, is a big fan of Indigofera and looser fits.
Together with Wouter Munnichs of the Long John denim blog, I've made a video course that teaches you how to sell jeans. Watch the teaser video for the course and join the waiting list to be the first to get updates about it!
Collaboration jeans are a key part of the raw denim community. But they're usually between brands and retailers. Collaborations between bloggers and brands are less common. So, how did Greg Tamura aka The Denim Hound get his own collab jean?
In this week's Q&A with a 'blue blooded' Instagrammer, you'll meet Sweden's @indigovein aka Alexander Ohlson who's a fan of shopping locally and Japanese cinch back jeans.
While some wear their jeans raw and unwashed, most prefer to buy jeans that're already soft and have that faded lived-in look. Pre-washing makes that possible. But it has some disadvantages too.